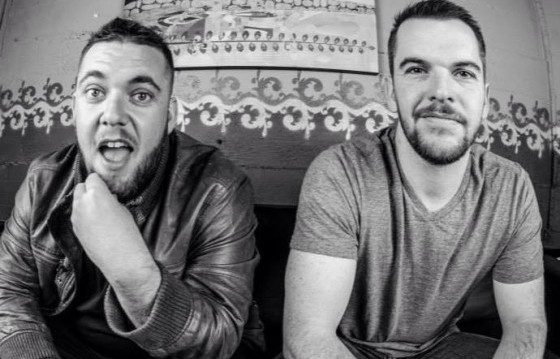 During our weekend at Bonnaroo, we were able to catch up with the Floozies to discuss how life is, what it's like playing their first Bonnaroo and their take on Kansas City Barbecue.
TSS: How's life? How's everything been?
The Floozies: Life is very good. We just had a month off, so this is our first time back playing in a month. We're pumped.
TSS: How's the reception been since you released of "The Granola Jones EP"?
The Floozies: It's been fantastic; some of the pretties music Matt has ever made. I think people dug it a lot, just "Granola Jones" though, the rest are bangars. The songs are really fun to play live; people really like "Wildcard" a lot, that one is always going off. It's cool when you have a release that's more fun to play live than you even expected. We're having a lot of fun doing it live.
TSS: Do you prepare for festivals the same way you prepare for a shows? No setlist just going and jamming out?
The Floozies: We've actually been doing setlists lately. There's a lot of factors that go into it, but a lot of it is just were we are at. We have too many songs now, so we make setlists now to help benefit our crew and knowing what's going to happen. There is still a lot of improve that goes on that allows us to work in specific things for sets. Every set is unique, but we can also plan out something cool. We have a unique surprise based on the location or the environment. We also have a new fun intro we have not done before that we're excited to try out and a couple unreleased songs as well.
TSS: With this being your first time at Bonnaroo, how excited are you guys to be here and perform for this crowd?
The Floozies: Very excited. We just found out there are around 150,000 people here, which is bigger than were we grew up, which is insane. We've never seen Bonnaroo before so our excitement is growing and will continue to grow before out set time. It's going to be massive and we can't really imagine it until we see it; we're very pumped. We're excited about any show, but we're going to check everything out and see how crazy this place really is.
TSS: What other artists are you excited to see at Bonnaroo?
The Floozies: We're really excited to see Vulfpeck. Unfortunately we're playing during two other artists we want to see, one being Cashmere Cat. Unfortunately we have to leave tomorrow (Friday of the festival) and it would be a lot of fun to sick around, but it's probably better for our health in the long run.
TSS: I'm from Kansas City and know you started the Floozies in Lawrence, Kansas. With that, what's your favorite barbecue place in KC/Lawrence?
The Floozies: Joe's KC without a doubt. There are a lot of good places though in KC. We like the sides from Johny's the best, they have a bunch of fried goodness that we love. Joe's KC is just reliable and awesome!
TSS: Is there an interesting fact that one of you may not know about the other?
The Floozies: Probably not. We pretty much share everything together, more than anyone else in our lives. Not only are we brothers, but we're best friends. We've spent seven years of our lives together in vans, buses and airplanes, so not a lot of that happens without telling each other everything.
Comments
comments