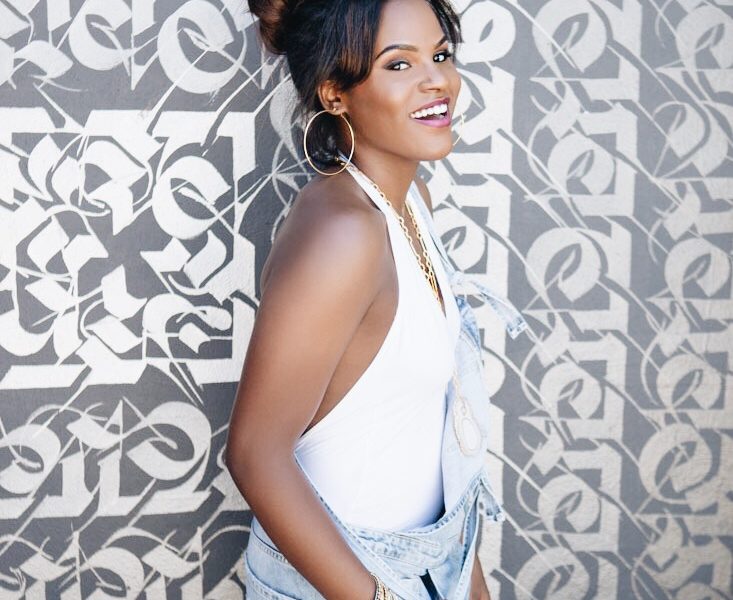 We have been covering Miami talent Teenear for a couple of times already and thought we would share more about who she is and where she came from. We caught up with the singer this past week to find out what she is all about. Read the full interview below.
How do you start your day?
The first thing I do in the morning when I wake up is I pray… Then sadly I have to start getting dressed to go to the gym. The gym is helpful but who really wants to go to the gym EVERY morning? I know I don't, but I've recently become a little addicted to it I can't lie. I think the worst part of it is just getting up out of bed haha.
You're originally from Miami, and recently signed to Slip-N-Slide Records, an iconic label that has artists like Plies and Jagged Edge on its roster. How has that affected your music and what have you learned working with the artists and label so far?
Well I think when people first hear Slip-N-Slide by my name they expect to hear something like plies or Trina but I'm the complete opposite. I don't think it's affected my music at all I'm just bringing in a different direction and a different feel with the label.
You started singing when you were only three years old. Tell us about the moment you realized you wanted to be an artist.
I've been singing since I was a little girl and throughout growing up I was just a little shy and it wasn't until I was 15 that I decided to post my first YouTube cover which was "stay" by Rihanna. The positive comments and feedback from my cover is what made me realize that I really wanted to do this and I just had to believe in myself.
In 2015, you dropped your "Friday Night" single with Sage The Gemini. What was it like working with Sage?
It was amazing. He's such a nice guy and he has such a great spirit. With that I feel like his great spirit brought a good energy and positivity to my song.
You recently dropped your "Streetlights" single with a video to match. It's already building momentum in the blogosphere, which TSS supported. Tell us about the meaning of the song and the video.
Streetlights is really just a song about two people trying to enjoy the moment with each other. Being young ,especially me being busy all the time, we don't have all the time in the world to hang out with somebody we like. So when we get that chance to be together why not just dance under the streetlights and enjoy the time we do have with each other
When you're not making music, what artists are you listening to and inspired by?
My favorite artists right now are drake and Ariana grande I listen to their new albums everyday but other artist I listen to and am inspired by are Beyoncé and Aaliyah
Is there a song, other than your own, that you know all the words to?
T.I. Whatever You Like , I know it's really random but it is one of my all time favorite songs haha
What do you want the world to know about Teenear?
That I am just a young girl trying to follow her dreams, I have a lot more coming and I'm beyond excited to share my music to the world. Also, follow me on social media, Instagram & Twitter – TeenearR Snapchat-Teenear321 .. Lastly Thank you so much TSS for the support.
Here at TSS, we like to end our interviews with a lightening round. You ready?
Ready!
Soundcloud or Spotify?
Soundcloud
Drake or Kendrick?
Drake
iPhone or Android?
#TeamiPhone
Window or isle seat?
-Window
Comments
comments