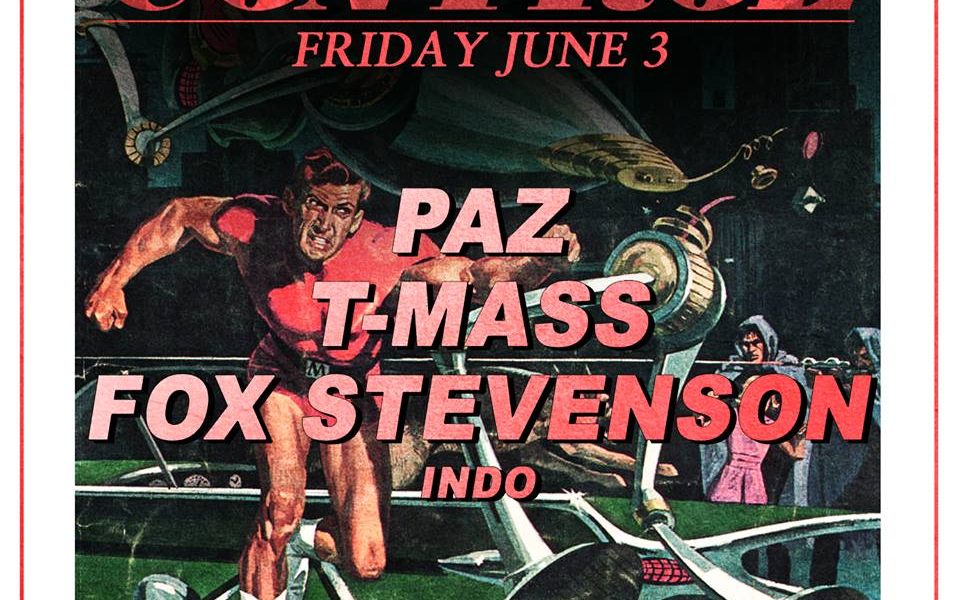 It wouldn't be a proper Friday Night in Hollywood if you didn't find yourself at Avalon for CONTROL Fridays. This week CONTROL is bringing out the talented Paz, Fox Stevenson, T-Mass, and Indo for an unforgettable night to some serious beats. In order to get you prepped and ready for this weekend's shenanigans, Paz has put together a personal playlist before taking the decks this Friday
For discount pricing on tickets use the code "avalonfam" upon checkout and remember CONTROL is 19+ and welcome to all music lovers. Enjoy!
PAZ – Range Rover

I'm constantly amazed by how many people have heard this. I love seeing other people enjoy it as much as I do.
Aazar – Lay It Down

This just bangs on so many levels. All of them, every level. No matter how many times I hear this drop, I lose my shit.
Enrique Iglesias – Hero

I slide a little Enrique into all of my sets. Keeps em on their toes.
PAZ & UZ – Lights Out

I try to climb the highest thing in the venue and do the vocals live on this one. Its my favorite part of the set every single time.
Icona Pop – Emergency (PAZ Remix)

Icona Pop was nice enough to let me completely ruin their music, so I present it to you now in all its re-incarnated ground thumping splendor
Avril Lavigne – Complicated

I played beer pong against her once. She sucked. I keep this song in my set as a reminder of that dominating moment.
Getter & Ghastly – 666

Its impossible to hear this song and stay still. It has like 6 drops and they're all awesome.
Wavedash – Bang

DJ Khaled – I appreciate you (Motivational Speech)

LION.
Justin Bieber – Baby

Its the bieber track everyone forgot. The one that started it all. I brush my teeth to this shit
"Follow" CONTROL: | Facebook | Twitter | Soundcloud |
Comments
comments