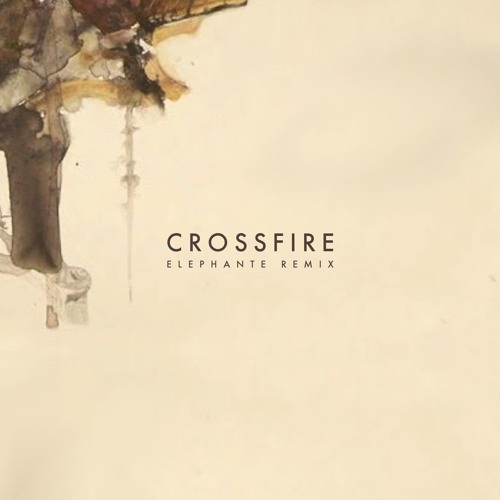 When Stephen dropped "Crossfire" in December it became an instant hit. His beautiful voice and lyrics combined with his chilling production stylings captured audiences all around the globe. Fast-forward to June and the song has seen a rejuvenation from progressive and electro house don Elephante.
In this remix the Ann Arbor native goes a much different route than what his usual sound consists of. He utilizes much of Stephen's original lyrics and tone of the song but builds around them to create a mix of future bass, trap, and electro house. You can hear the electro house elements right as you hit play and then eventually Stephen's voice takes the forefront before falling into the drop where emotion hits you, matching the overall mood of the song. The future bass and trap elements he uses there works really well with the rest of the song. It seems like Elephante really stepped out of his comfort zone on this and took a chance to create something new for himself and has succeeded greatly. The man is no stranger to adding emotion to his music but the way he does it in this song is something a bit refreshing to hear from him.
You can grab this remix of "Crossfire" now for free as a nice gift from Elephante. This one will make a great addition to any playlist of yours and has a ton of repeatability. So download this one now and get caught in the crossfire between Stephen's infectious voice and lyrics and Elephante's production stylings.
Stephen – Crossfire (Elephante Remix) | Free Download |
"Follow" Elephante: | Facebook | Twitter | Soundcloud |
Comments
comments