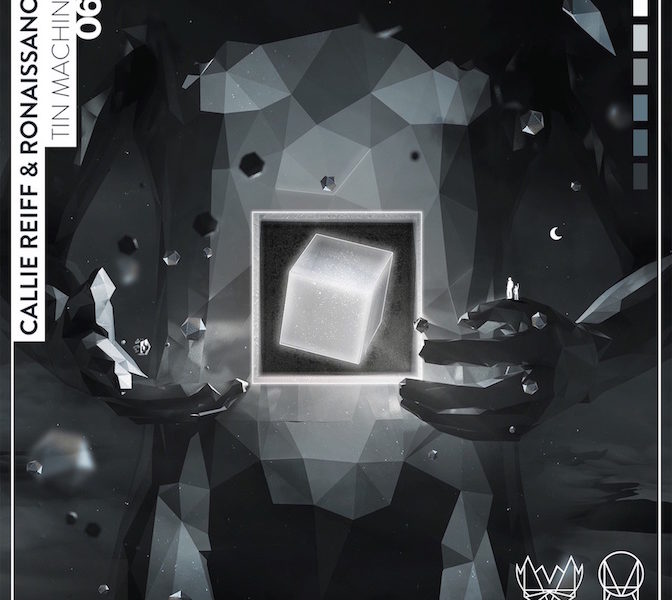 In less than a year, 16-year-old Callie Reiff's intense energy and music production has effortlessly exploded onto the New York City dance music scene. What most would think is unreachable or unimaginable, Callie has been able to exceed on all fronts. Not only is she capable of creating some of the grittiest, harshest bass stabs and low-growling synths that we could ever possibly imagine from such a young prodigy, but she's also been rubbing shoulders with some of the best in the game. Her latest single with bass producer Dapp, "Wobble," was released on Fool's Gold Records, and a couple weeks ago, she played a heavy-hitting b2b alongside Mija right before Skrillex's set in Brooklyn.
After releasing a ferocious mix on Skrillex's NEST HQ, Callie Reiff has now found herself back on the label with a brand new single. This time around, she's teamed up with fellow NYC producer Ronaissance for their heated track, "Tin Machine." Staying true to her high-octane, no-frills production, Callie Reiff wastes no time in taking the track to the next level. The pair build up to sonic blend of bass-infused measures and screeching synths that foreshadows a severe drop that will put listeners into a state of hysteria. Callie Reiff and Ronaissance have constructed something both menacing and striking with this recent release, and we can only expect to see a bigger offering of epic production from each producer in the months to come.
Listen to the track below and download it here.
Comments
comments