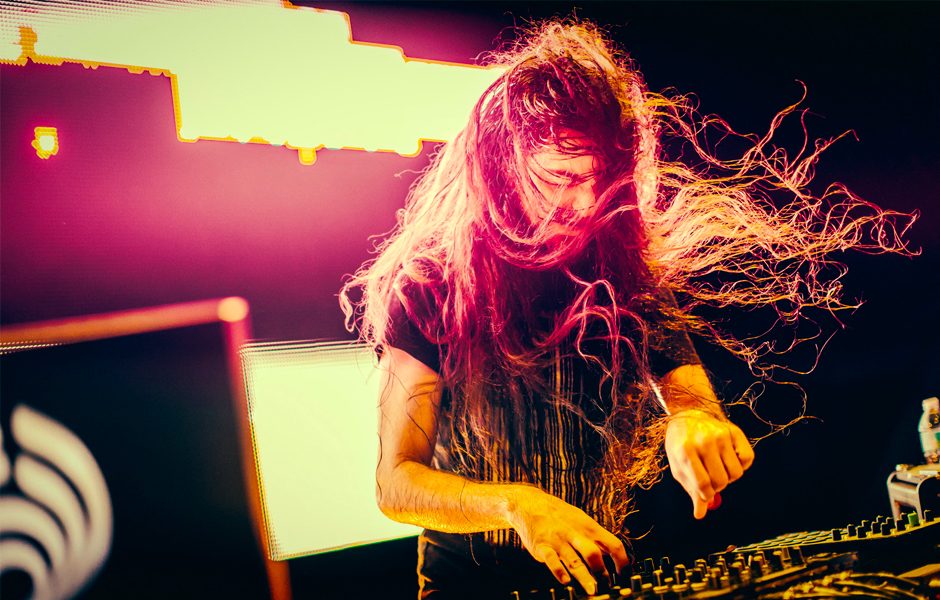 It's no secret that Lorin Ashton aka Bassnectar likes to use his music as a creative outlet for bringing awareness to personal, physical, and metaphorical realities. Today he's dropped visuals for his track "Reaching Out" off his upcoming album Unlimited via NPR. This official music video directed by David Dutton explores both the vulnerability/ suffocation in isolation and power of freedom within the human connection.
Read what Bassnectar had to say about the video below with NPR:

"This song is about human connection," Bassnectar (a.k.a. Lorin Ashton) tells NPR Music in an email. "But [it's] also about our personal journeys and how they intersect in cathartic and beautiful ways in a kind of metamorphosis."


"As the song progresses," Bassnectar writes, "the voice says, 'We're reaching out to set you free,' as if she is being contacted from beyond her current state of awareness. The voice represents an angel, which could be a friend or just an entity of healing. When she bursts through the cocoon, she is set free to move freely and dance across the same terrain which she was once submerged in. The new control and mastery of her body follows her as she moves forward into life, leaving trails of her experiences behind her."
You can read the full article with NPR here and be sure to keep a look out for the release of Unlimited this Friday via Amorphous Music.
Bassnectar- Unlimited| Pre-Order |
"Follow" Bassnectar: | Facebook | Twitter | Soundcloud |
Comments
comments