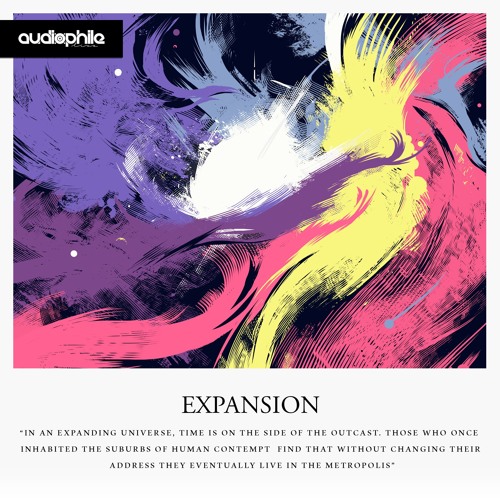 Audiophile is known for their compilation albums which they release across their various label and their latest on Audiophile Live might be their best and most diverse yet. Released on earlier this week Expansion spans across genres ranging from progressive house which you hear right off the bat from Icehunt in his remix of Osvaldorio's "Save Me" to drum & bass in "Tomorrow" by Yed Prior. This compilation album is jam-packed with energy and upbeatness. TUZZA brings gritty basslines and a techy original with "When I Look," Fallsteeze and his chill-out future bass tune "Do You," and Oskar Arvidsson who mixes some psychedelic bass sounds with house to create a Feed Me-esque track.
Last but not least is from Treovr who brings the funk and dirty, old-school electro house in "Sequence." This one is like a flashback to that 2010-2012 house sound that dominated the airwaves and the festival scene. Each artist gives life to the album and the overall feel that the team from Audiophile Live was going for with it. The wide range of genres but cohesive theme of it is something hard to create with a compilation. It progresses from an emotional opening song and closes with high-octane and energy while keeping in the same realm of sounds.
You can download the Expansion compilation now and stream in full below. All six songs bring something unique and strong to the table which can all garner multiple plays out of anyone. So check these songs out now and I assure you you will not be disappointed.
Audiophile Live – Expansion Compilation | Download |
"Follow" Audiophile Live: | Facebook | Twitter | Soundcloud |
Comments
comments