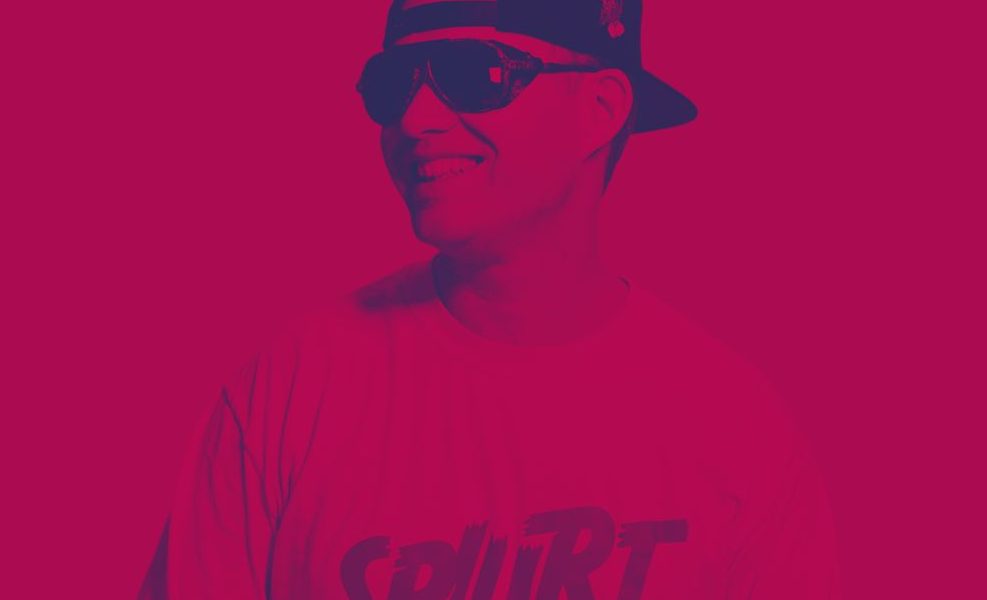 Self-made internet phenomenon Splurt has taken quite the unconditional route when it comes to his career as a producer and DJ. Born in Belleville, New Jersey, the eclectic artist spent most of his younger years listening to dancehall reggae shows, which would eventually lead him to travel all across the country to discover new musical outlets ranging from the bass heavy grooves of Jamaica, the UK Jungle scene in Hawaii, and New York's underground DnB crowd.
Today, while he's not creating memes and viral "Splurt Face" selfies across the internet, Splurt is producing a riotous mix of reggae, electro and hip hop rhythms. In celebration of his Mysteryland debut, he has created an exclusive MLUSA mix to give us a taste of what to expect at the festival, and will also be performing at the official Road to Mysteryland USA party alongside producer/DJ Select on Thursday, May 12th at Miss Lily's Voodoo Bacchanal venue in New York City. Additionally, Splurt will be taking over Mysteryland USA's snapchat tomorrow at 10pm during the event.
Get to know this up-and-comer in this interview and take a listen to the mix below, as we're sure that he'll be killin' it at both Mysteryland and with everything else he has in store for the upcoming year. Tickets for the Mysteryland USA are available here.
You can find the tracklist below the interview.
TSS: Hey Splurt. Thanks for taking the time to answer some questions for us. Are you looking forward to making your Mysteryland debut this year?
Splurt: Not really.. JK yea of course it's a great festival and nothing's better than being at the site of the original Woodstock festival. My dad was there backstage and always told me stories! Really looking forward to it! It's always good vibes!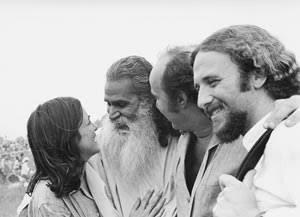 TSS: Your Mysteryland exclusive mix features a wide range of genres and styles. Which one would you say influences your music the most, and why?
Splurt: Reggae, even though I don't play actual reggae much, it's always there as a big influence in some form. (My name Splurt is a Jamaican slang word for leaving quickly) I tend to only play music with a powerful bassline, I don't care about genres, it's just gotta have bass. That's everything to me. The low frequency vibrations.. What's going on now with music and genres is interesting cause you hear them all mixing up, it's like the whole history of dance music getting all mashed up together in different tempos. Breaking the rules is the norm. Every tempo range has been explored. You have hip hop and reggae around 80-110 Bpm, trap and dubstep at 70-80/140-160, DNB & Jungle 160-180, house/big Room 120-135 and moombahton 110-120. So there isn't really much more room to explore new tempos unless you wanna go real slow or hyperfast which doesn't lend itself well to dancing. Now it's just about mixing genres and sounds from diff genres and eras.
TSS: You're playing the Road to Mysteryland party in New York on May 12th at Miss Lily's Voodoo Bacchanal. What can fans expect from your set there, and do you have any surprise planned?
Splurt: No actually just to have a good time, that's one place I will actually probably drop some old school reggae/dancehall set tho. It'll be very different from my set at Mysteryland. Although Miss Lilys can def turn up. I like to play off the cuff and not have it too planned out so I can go off the vibe. Since I play on CD-Js with rekordbox I don't bring my entire collection with me everywhere (I got over 100,000 songs). I really like to play electronic music for a crowd that might not be used to it, and the mash ups are great. Gives people a familiar vocal but with a different turn up then what they are used to.
TSS: How has your career in the industry influenced you as a musician?
Splurt: Well I have been involved in music for as long as I can remember so being involved in the industry is something normal for me, from radio shows and promoting events in college to creating content and social media for Major Lazer, Diplo, Flosstradamus, A-Trak , Dirtybird, DJ Snake etc. It's def helped me make connections and stay in tune to the pulse of electronic music. I'd suggest any up and coming musician to branch out and get involved with other sides of the industry and media. Social media is so important to market yourself as well as many of the top acts are so involved in their own marketing these days, so I have learned a lot by working with other musicians, labels and management teams, plus you can get a better idea of how things work. That's kinda important.
TSS: What are some of your favorite tracks at the moment, and why?
Splurt: There is this big room banger by Doctor P called "Bubblehead" that's always slays the festivals I play at, I've been getting more into big room and future bass as I've been playing bigger and bigger stages. I also really like the twerk/trap hybrid stuff , it's got a lot of the sounds of trap but around 100 bpm. Hard Trap also is coming up really strong right now. Also the future bass stuff is killing it right now as well and I'm really feeling it. Some of my favorite artists are Slushii, Getter, Valentino Khan, DJ Snake, NGHTMRE, Dillon Francis, Party Favor, Wuki, Jauz, Flosstradamus, Diplo, Bad Royale and of course Major Lazer. It's really tough to pick a few songs or artists. I just play music, and try to mix things people are familiar with stuff they may have not heard yet. I never pay attention to genres, just focus on the different tempos and try to mix things together with cool and interesting frequencies and rhythms that get people hype. See you at Mysteryland!
Splurt tracklist:
1 Working for It Zhu, Skrillex, & THEY
2 Feel The Volume (SwaggleRock Retwerk) Jauz
3 Get Busy (Intheorious Get Busy Edit) Sean Paul
4 Gasolina (Valid Remix) Daddy Yankee
5 Boom Major Lazer, Ty Dolla Sign, & Moti
6 Policeman Johnny Roxx
7 Bloodclaute Song (Bad Royale Remix) Future Fambo
8 Come Get Her (Halfway House Bootyleg) Rae Sremmurd
9 I Wanna Love You (Stavros Martina Remix) Akon
10 Faded (DJ Snake & DJ Mustard ALT DEMO Remix) Zhu
11 Fade Choppa Dunks
12 Spread Out BrainDeaD
13 Deep Down Low (TWRK Edit) Valentino Khan x Stereoliez
14 We Gonna Stereoliez & Pu666Y
15 679 (DJ Spider Remix) Fetty Wap & Remy Boyz
16 El Chapo (Fawks Flip) The Game & Skrillex
17 The Dopest (Bentz Bootleg) Moksi
18 Animal Style (Drezo Remix) Jackal
19 Get Loose (Garmiani Remix) Lil Jon
20 California (Chris Lake & Matroda Remix) SNBRN & Kaleena Zanders
21 Overwrite TAI
22 666! Getter & Ghastly
23 Hot Stepper Lunde Bros
24 The Sound AutoErotique & Major Lazer
25 Big Tymas Freaky Bass
26 Get Back NGHTMRE
27 Bollydome Wiwek
28 The EDM Circus Tony Junior
Comments
comments