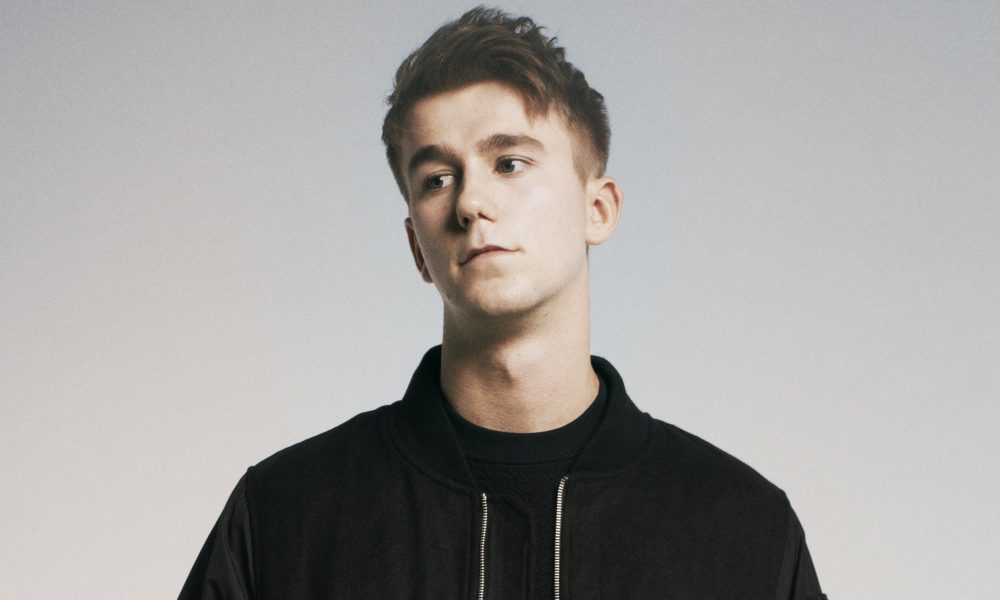 21 year old Sam from Liverpool was in Indio two weeks ago for his first show in the United States. But this was not just any show, Sam, better known as SG Lewis' first US show was about to take place at one of the world's biggest and most renowned music festivals, Coachella. I had the opportunity to catch up with the performer just a few hours before his Weekend 1 set in the Yuma tent at Coachella. Get to know this up and comer in this interview, as we're sure that 2016 is about to be a massive one for SG Lewis.
TSS: So Sam, I'm pretty sure this is your first US show…
Sam: Yeah, this is my first ever, kinda crazy. I'm so excited to be here.
TSS: Have you been to Coachella before?
Sam: No I haven't. It's so beautiful, I've been to loads of festivals in the UK. They're like muddy and wet and rainy but this is like a 5 star resort.
TSS: Are you able to check out any other artists while you're here?
Sam: Yeah definitely. I got all of today and Saturday to hang around. Going to go see the Disclosure boys, Flume, Anderson Paak – I've been watching videos of him playing live and the way he dances and then gets on the drum kit himself, and he's one of the best drummers I've ever seen. It's so impressive.
TSS: What have you been up to in LA this week?
Sam: Yeah, so, I'm playing with Pete Tong next week. I've been out a few days before, just doing some writing and enjoying the LA sunshine.

(Image Source: Matt Winkelmeyer/Getty Images)
TSS: I noticed you posted a picture of a live set up on your Instagram. Will you be playing with that at Coachella?
Sam: Unfortunately not. There was a discussion about it. But at this stage (Yuma) we didn't have the resources to bring the full live show. And I didn't want to come and bring it and kind of half-ass it. I didn't want to short change people on that side.
TSS: When do you have your live set up what is it composed of?
Sam: So it's me and two band members. I'm playing a variety of things, I have a mini controller that I use for piano and I've got guitar and bass. Max on my right has a synth station, and Nick on the left has an electronic drumsound, he plays them all as if it were a kit. I'd love to bring the full live set back to Coachella some day.
TSS: Your track "Warm" is what turned me on to your music and talent. I stumbled upon it about 9 months ago when in a Soundcloud khole. Could you tell us a bit about that debut release of yours? Was it inspired by anything or anyone in particular?
Sam: I was post break up. Basically, I had nothing really going on in music and I had this one summer I was really broke and all my friends were going away and stuff I had nothing to do but write music. I wrote it with a friend of mine. There's a bit of a story behind it – a lot of people don't realize that the vocals are pitched down and I can't say who is singing it, but the voice in "Warm" is a pitched down girl. We got in a room together and we were just talking about my break up and it kind of manifested itself into a song.
It's just a song about human condition and intimacy. I really didn't expect the song to connect like that but looking back at it, it's something that anyone can feel.
TSS: And now that track has been synced on TV shows and even in a Victoria's Secret commercial…did you ever expect the track to be that well received by the masses?
Sam: Honestly, never. I am really proud of that track, at the same time, it was my first track on the label so when it got one radio play I was like "Awesome, my expectations for that track are done!" and somehow "Warm" seems to continue to have this life. It's amazing for an 18 month old song, people are still discovering that track. The Victoria's Secret thing was amazing because all of a sudden it puts it into context, like stuff that your mom would know.
TSS: What's been your favorite part or the most shocking aspect of all that fame and attention stemming from Warm? Tell us about meeting up with Pharrell.
Sam: So basically, I got an email from Calvin Harris and he wanted to publish my tracks. So I flew out to LA to meet up with them, those guys were all so amazing. And on that trip, Scott Vener, who does a Beats1 show with Pharrell called OTHERTone – he called me and was like "What are you doing right now?" and he was like "Get here right now." And all of a sudden Pharrell walked into the room, and he's really a hero of mine. I really nerded out a little bit.
TSS: Pharrell called you a "white boy with soul," and you recently called yourself "a weird kid who played guitar instead of going out" Did you ever think the latter description would grow into a pat on the back from Pharrell?
Sam: It was funny because like, when I did the MTV stuff, I remember saying it in a conversation, and all of a sudden I get this tweet from MTV which has like 5 million followers like "WEIRD KID SG LEWIS." Yeah, I kind of focused on stuff that perhaps wasn't as cool at the time, perhaps I was a bit obsessive about it. I always knew I wanted to do music in some way, but I always found it a ridiculous idea to expect to and to ask the universe to go and do this for you. This could all end tomorrow, even to be here at Coachella and for this to be my job is surreal. I guess you have to take it as it comes. This is awesome.
TSS: What's are a few of your favorite tracks out right now? And what will you be playing in your DJ set?
Sam: The DJ set is obviously slightly different, especially the Yuma stage, you're playing in a slightly clubbier environment. I try to strike a balance between music that works on the dancefloor and getting A. my own productions in there and B. soulful club music in there. I tried to make the set as not brash as possible. I guess a nice aim would be for someone to be dancing and crying at the same time.
TSS: Maybe it will be me…
TSS: 2015 was an incredible come up year for you, what does 2016 hold for you? Do you have any specific goals you want to accomplish this year?
Sam: My only goal is to continue to release music that I'm going to be proud of. Aside from that I think everyone has ambitions, last year was amazing and hopefully I grow from that.
TSS: Can we expect another EP or an album this year? WHEN!?
Sam: So basically, I'm working on a debut album. I have a few tracks sorted. Instead of waiting until it's fully finished which likely wouldn't be until the end of the year, I'm going to release a 4-track EP, it will start to come out in a few weeks.
TSS: If you could collab with anyone on a new song, who would you pick?
Sam: I think Anderson Paak, I'm really feeling him at the moment, he's amazing. The ridiculous kind of dream one would be like Drake, so obvious.
TSS: Anything else you want the fans to know?
Sam: I'd just like to say thank you to anyone who is listening. Like I said, I'm so lucky to be in this position and to play this festival, and get to travel and do this stuff.
So anyone who is listening thank you so much.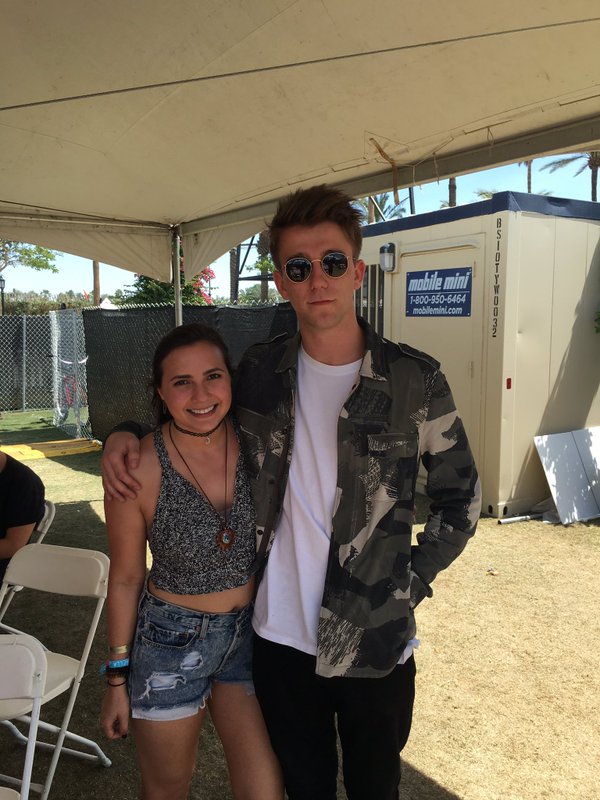 Comments
comments