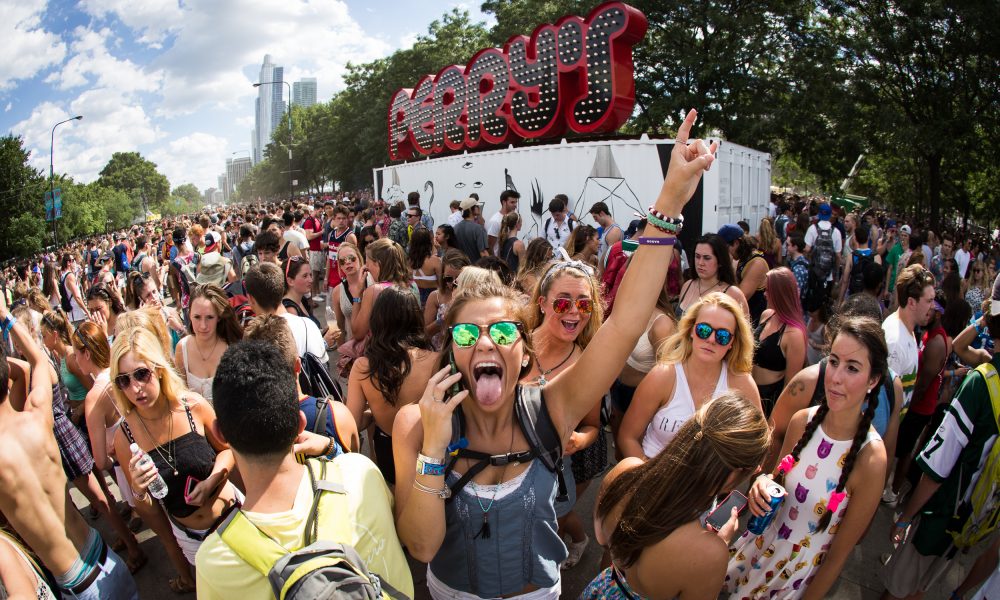 Photo: Shea Flynn
There's not much to be said about Lollapalooza once the initial lineup comes out. Basically it's about a four month waiting period of people guessing and talking about all of the artists they plan to see. Now comes the fun part. Lollapalooza just announced their daily schedule featuring four days of straight madness, so you better start planning with your friends and prepare to run a few miles(at least) around Grant Park each day in order to make it to all the acts you want to see. So to make things easier I've created a list of time slot conflicts to help prepare yourself for the daily 5k that is Lollapalooza.
Thursday, July 28th, only has a few that come to mind and still really isn't that bad. Bad Royale(8:00-8:45) and Cashmere Cat(7:45-8:30) will be playing just 15 minutes apart from each other. The other comes to headliners J. Cole and local heroes, Flosstradamus. Either choice is the right one, but damn why do I have to chose between the two.
Friday, July 29th, includes the tough choice between Cherub and Bro Safari, both playing a 4:45-5:45 time slot. To get down and boogie or throw those trap arms in the air, I know for me it's going to be a game time decision. Again with a similar choice, GRiZ, Boombox Cartel, and A$AP FERG, all end up falling around the same time. Boombox Cartel and A$AP FERG both have 7:45-8:30 slots which still gives you a solid half hour sax. My call is go to GRiZ until the other two start, then pick the one who is closer to where your headlining choice will be. This leads in to a tough decision between headliners. Major Lazer or Martin Garrix. Or if you're like me, soak in as much Radiohead as you can while you still have the opportunity.
Saturday, July 30th, in all honesty is very diverse and gives everyone a bit of everything without having to sacrifice. I really think the only possible schedule issue is with headliners Disclosure and Hardwell, though they are two very different sounds. Also Jauz (4:30-5:30) and Big Grams (4:15-5:15) may be an issue to some but both are solid choices nonetheless.
Sunday, July 31st, makes me choose between nostalgia and incredible local talent. Third Eye Blind was a great choice by Lolla this year, but they are playing simultaneously(same end time but Third Eye Blind starts 15 minutes earlier) with Chicago rising stars Louis The Child. Fans might also have the tough choice of choosing between Snakehips and Flume. Of course one seems a bit more obvious, don't sleep on the smaller stages because I've seen some of the best Lolla sets come from them. And to close it out, you've got the choice between LCD Soundsystem or Zhu. Both amazing live electronic music, maybe flipping a coin is the answer.
Full schedule can be found here!
Comments
comments