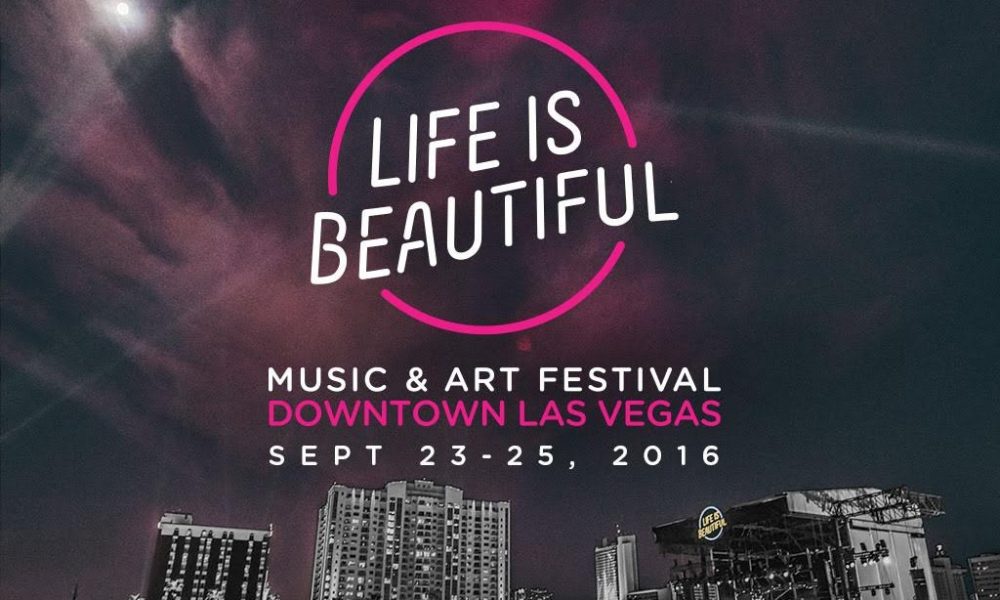 After Life Is Beautiful dropped last years lineup and invading Downtown Las Vegas with acts including Kendrick Lamar, Snoop Dogg and Stevie Wonder, it was hard to imagine how they could top that. Well they arguably did it with this years lineup reveal.
With not just a singe headliner each day, but a plethora of big names spanning every genre, they have dropped a star-studded lineup on us. This years top-of-the-card names include Mumford & Sons, J. Cole, Major Lazer, The Lumineers, G-Eazy, The Shins, Flume, Jane's Addiction and Bassnectar. With such a wide variety of artists here there is reason for everyone to find a big name who they can enjoy. And this is just the icing on top. Under these names we have acts including: Chromeo, Young The Giant, Jimmy Eat World, Zhu, Third Eye Blind, Galantis, Seven Lions, Kaytranda, Mija, Autograf, Rezz, and many other great names which you can find on the poster below. Top-to-bottom this lineup is as diverse and solid as it can get.
Not only does Life Is Beautiful host music but also plenty of art, including an entire motel converted into a separate art pieces, with each room featuring its own design. There is also wonderful food catered by local and west coast food trucks, their esteemed learning series featuring talks from professionals spanning from business people, to athletes, to even someone like Bill Nye who spoke at last years event.
This is really a festival for everyone and is open to all ages. It takes place this year from September 23-25 with tickets going on sale Friday, May 20 at 10:00 AM Pacific time starting at $265. At that price it really is a steal considering this lineup and everything else the festival has to offer. So make sure to grab your tickets then, and get ready to enjoy Life Is Beautiful 2016 surrounded by all the other beautiful souls who flock down to the Downtown Las Vegas area for this event.
"Follow" Life Is Beautiful: | Website | Facebook | Twitter |
Comments
comments