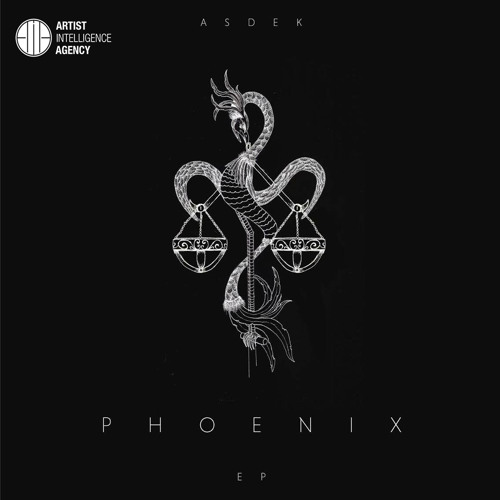 Rising through the ashes is French house duo ASDEK's new "P H O E N I X" EP. Just a couple of days ago when they dropped an original on Uprise Music "Never Stop" I said to be on the lookout for these guys and here they are back at it again with an entire EP. This one has been slowly releasing over the last month but now we have the full thing in all its glory.
The EP contains four tracks full of bass, grittiness and wobbles. The first track "No More" contains soothing vocals from Léo Miquel but descends into a maddening drop with breakneck synths. The next track "All Over" also contains a soft vocal sample before breaking down entirely into a filthy bass heavy drop that will make even the most experienced of bass heads in awe.
The third track "Fallin'" goes in a little bit of a different route than the previous two songs. With no real defined drop and just an extended melody with breakdowns, from start to finish this one bangs with their heavy industrial style bass house sound. The last track of the EP "Last Chance" strays away from the heavy bass sound and is more of a deeper cut. The duo still utilizes their sound but slows it down a bit and goes more downtempo as they conclude the EP.
"P H O E N I X" is out now through Artist Intelligence Agency and you can grab each track individually as a free download. ASDEK has been continuing to impress us thus far through their 2016 campaign and this EP is paving their way to stardom in the house community.
ASDEK – P H O E N I X EP | Free Download |
"Follow" ASDEK: | Facebook | Twitter | Soundcloud |
Comments
comments