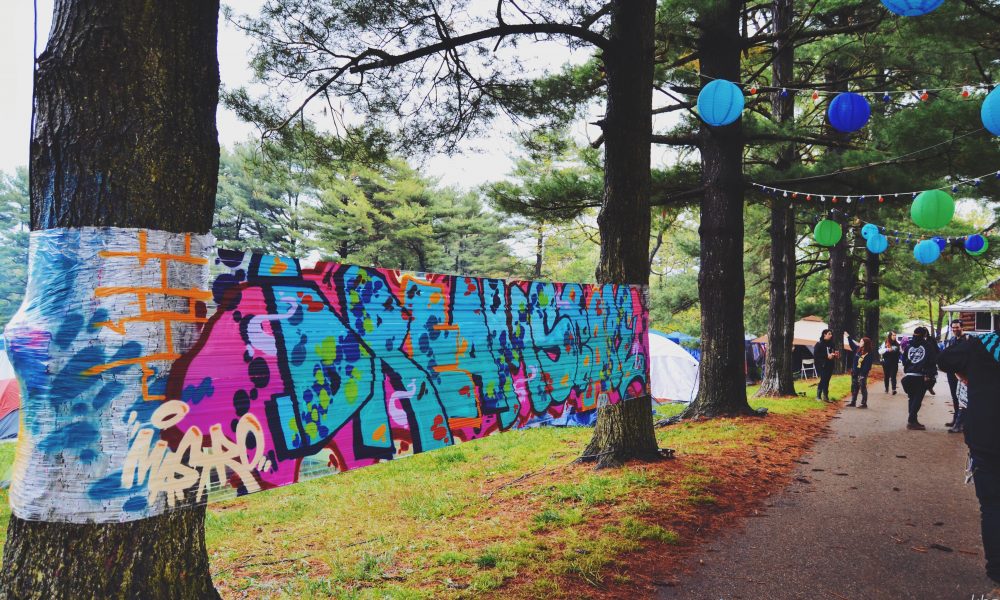 Every time I return to Camp Ramblewood, the home of two of my favorite festivals, I always leave satisfied. There is something about the environment that makes the overall experience like no other. A few of my dopest festy memories come from this place so I was super excited when I found out that I would be given the chance to celebrate my birthday there, with some of my favorite people. This years Dreamscape Festival lineup just so happened to be one of the best ones yet (imo) and although there was a slight drizzle at times there is no way we were going to let that damper on our party. Between the incredible crowd and all the interesting things going on around me I honestly didn't even heed the lousy weather.
One of my favorite sets from the weekend hands down came from Space Jesus, Psymbionic and Buku. I'm not sure if this was a spontaneous, spur of the moment type deal or if it was planned but they definitely delivered one of the most flame b2b shows I've seen in a good while. Turns out this was actually the first set I was able to catch due to traffic and other real world obligations but I couldn't have asked for a better way to kick off the fest.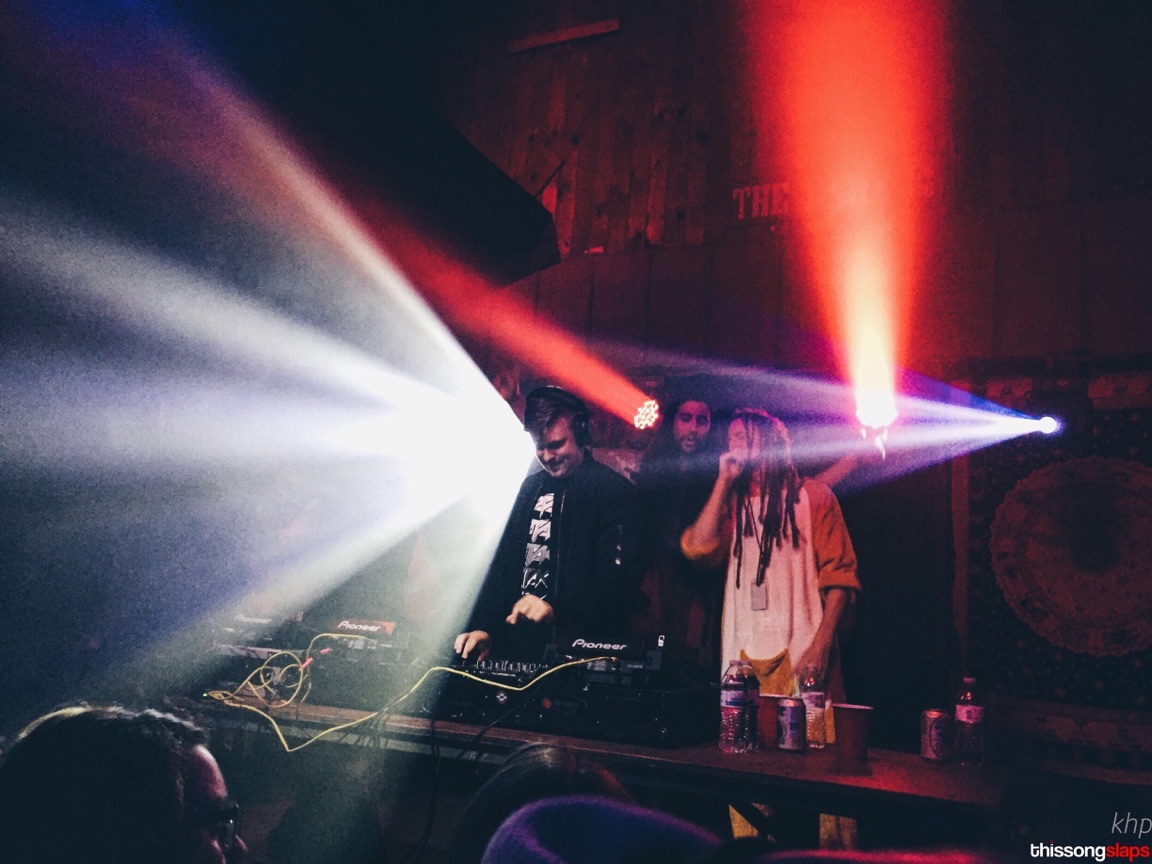 Another guy who I have to tip my hat off to is the homie Choppy Oppy; he always keeps it original and never disappoints, his musical stylings featured a live guitar with an MC on the mic. I'm not sure how long these three have been working but the on stage energy they create is unreal. The jazzy sounds of Choppy Oppy intertwine perfectly with every lick of guitar/the raps from the vocalist, creating an ambient feel and taking you on a psychedelic adventure.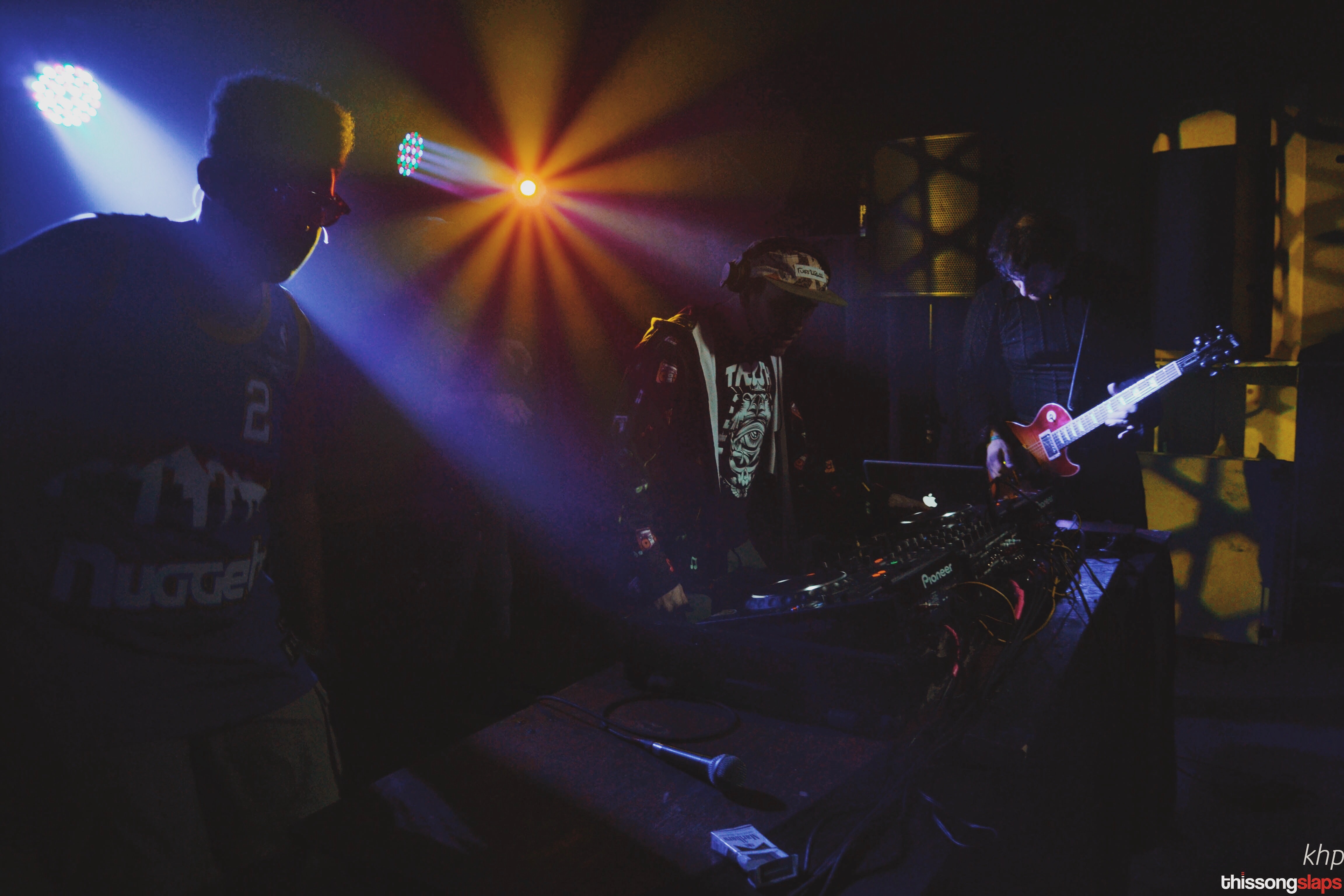 I've seen Midnight Tyrannosaurus at this place two times now and each time is just as dirty as the last. Of course his set was full of filth and everybody was going ham but the highlight of his set for me was some random dude sitting next to me playing along with a bongo (only at Dreamscape). That also speaks wonders to the quality of his transitions and amount of flow incorporated into his track selection. When it comes to Dubstep this guy is definitely in the conversation.
Of course these few weren't the only acts that came out and did their thing, the weekend was packed full with talent! Destructo, Louis the Child, Cloozee and Big Makk (to name a few) all came out and put on a killer show. At a fest that is smaller in size like this you don't encounter as many scheduling conflicts and can catch most of the people that you originally planned to before the day by day schedule dropped. It might sound farfetched to say that everyone threw down a 10/10 set but I can truthfully say every set I was at this weekend was at least entertaining.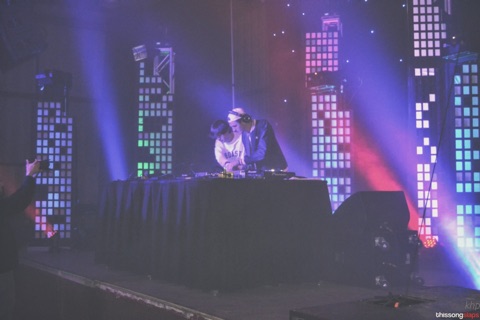 I know that I have said this on countless different occasions but there is no way for me to conclude this article without mentioning how stellar the production is at these festivals. They set the bar high and continuously put on grade A events with the same top notch fabrication. It even goes beyond the strong lasers and the loud speakers, they always put a lot of seminars in place to ensure everyone in attendance has the opportunity to grow as a person. From things as relaxing as yoga to stuff kind of erratic like bondage, you never know where you might find yourself.
Dreamscape Festival has seen an evolution of its own over the years but hasn't lost shape and is still rooted in what made it everything it is today. While the size of the lineup has grown since day one the general appeal and feel of the event has remained true. This may not sound like a huge feat to some but the fact of the matter is that it's extremely hard to create an event that embodies everything you dreamed it should. If you were lucky enough to make that happen then you face the struggle of taking all that awesomeness and recreating it time and time again. And for that I salute everybody at Badass Raves; the love, the happiness and an overwhelming sense of positivity are what this fest is all about. If you haven't had the pleasure of experiencing these guys work their magic I suggest you check them out. Until next time, Dreamers!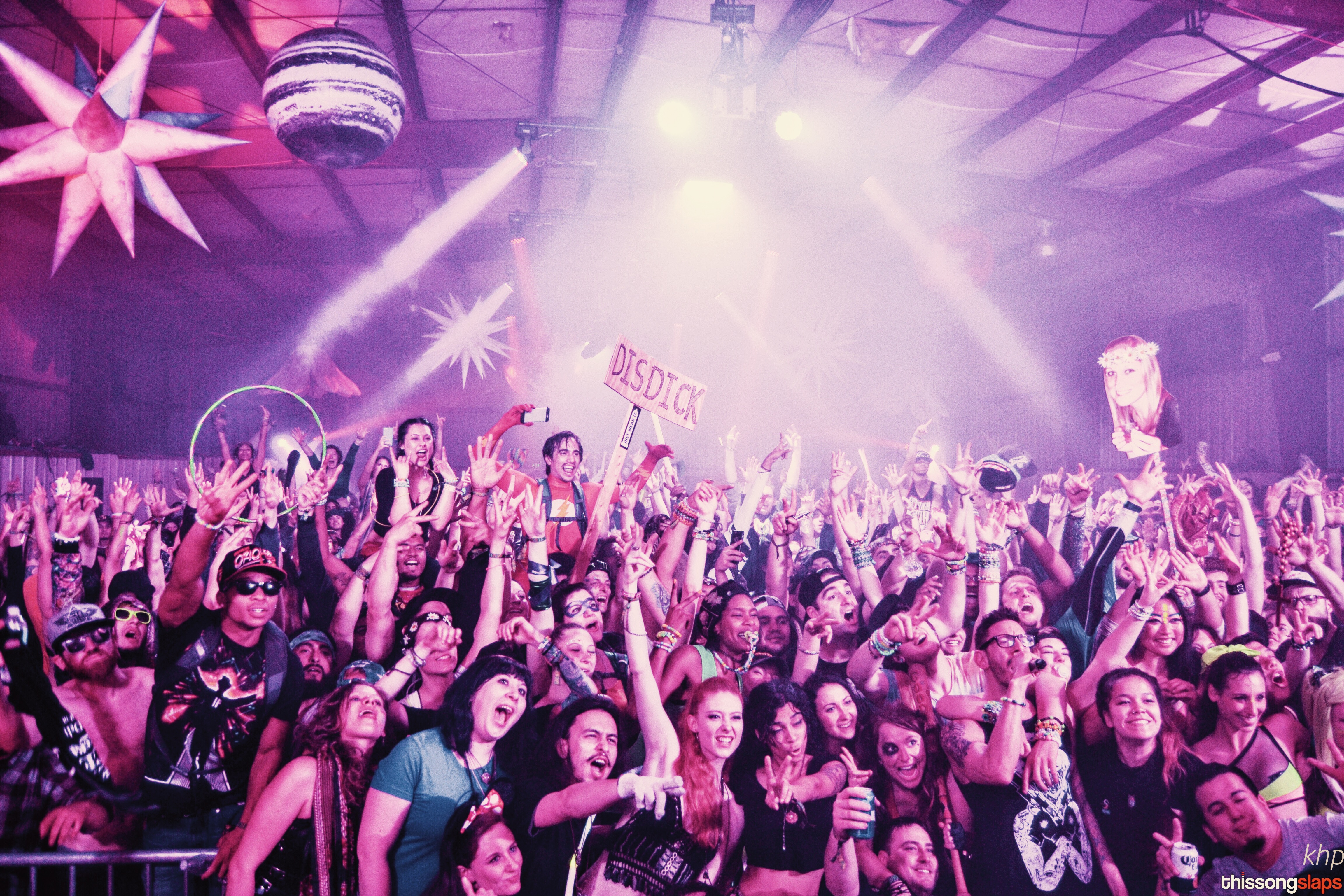 Dreamscape Festival Facebook/Twitter/Website
Comments
comments