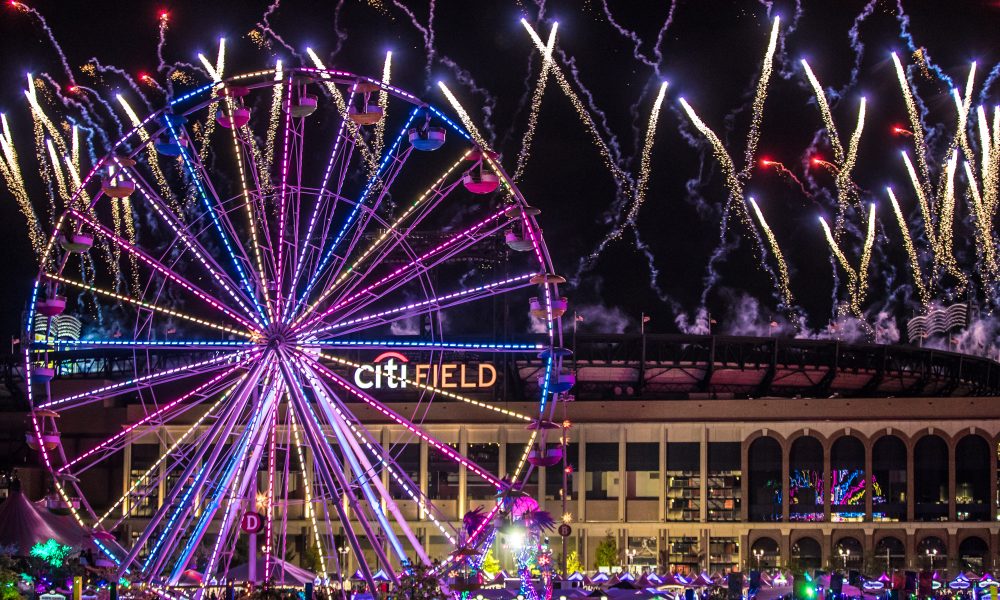 Ahhh festival season, we wait months in anticipation and it's over in a blink of an eye. They always said time flies when you're having fun. With the weather forecast in question, the 5th annual Electric Daisy Carnival New York returned to Citi Field May 14th and 15th for energy-filled days unmatched to those from years past with over 80,000 headliners taking part in the magical weekend. Insomniac decided to switch things up this year moving EDC New York away from Memorial Day Weekend and while many weren't fans of the move at first, the festival didn't skip a beat. EDC New York was always "THE EVENT" to kick off the summer dating back to 2012, so no one was complaining kicking things off two weeks earlier. Everyone who came out to Citi Field was looking for good music and a great time and that was evident from the moments the gates officially opened.
The upgrades in the four uniquely designed stage structures and production were evident from the moment headliners first entered the festival on top of all the new additions and surprises scattered throughout festival grounds including the East Coast debut of Carnival Square. While Insomniac created nothing short of a whimsical dance music experience, a majority of fans were here for one thing and one thing only, the music.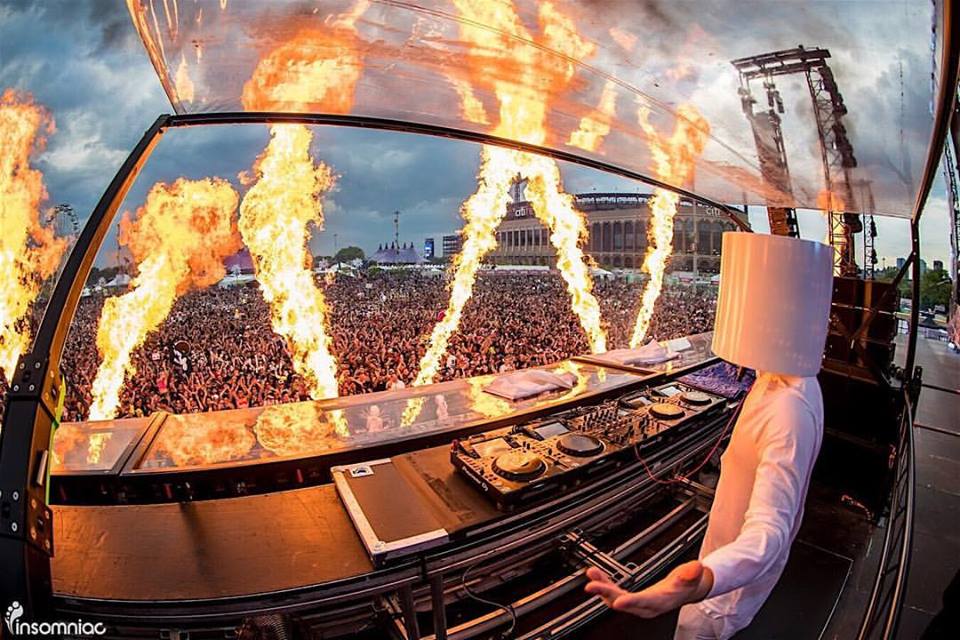 Drezo treated Kinetic Field to 60-minutes to a set filled with his bone-rattling, dark production that certainly caught the casual fan by surprise. It's not too often you hear such a powerful underground sound from mainstage, let alone at 2:30 in the afternoon. Fresh faces, Sleepy Tom, and Bixel Boys had fans moving and grooving at the neighboring Cosmic Meadow as headliner continued to pile in and before you knew it things had gone from 0 to 100 real quick. The EDC New York madness officially began!
Somewhat of a hometown hero, TJR (originally from Connecticut), put on the clinic for the main stage faithful with a barrage of bounce as the sun peaked through the once cloudy skies. It was as if it was a sign from the musical gods, "let's get this party started." Electronic music's man of mystery kept it every but mello trapping things up for his mellogang and that even included an appearance from his good friend Slushii. While his set flawless, Marshmello's visuals definitely stole the show. Our favorite Canadians Adventure Clubs took headliners on an emotional roller coaster full wubs and whomps. As conflicts are always one of the biggest flaws of festival season, headliners had to choose between ZEDD and DJ Snake to close out day one. No matter who you decided to end your day with, we were all winners.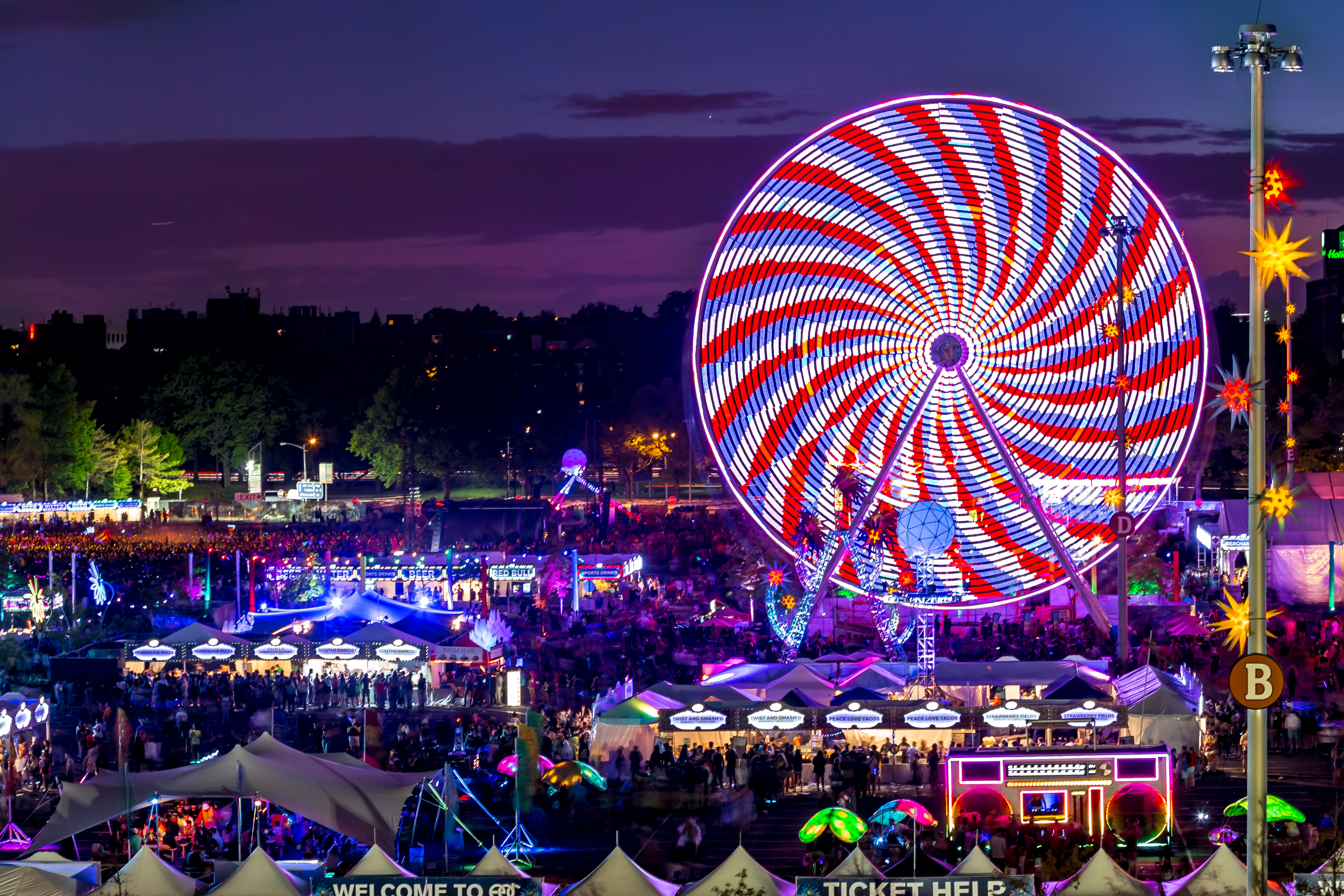 Day two was a day that bassheads live for; the Circuit Grounds were hosted by Bassrush and Caspa b2b Rusko would be taking place at 7 o'clock. How did those two not close out the stage? Only Pasquale knows. Trance fanatics had their Dreamstate stage Saturday so it was officially our time to shine. Having a stage curated for all those who live for bass, it made life a whole lot easier being that there was no real need to bounce around. Party Thieves, Herobust, and Trollphace to kick off the early afternoon, it doesn't get much better than that. However, the MC was quite annoying at times taking every opportunity to let the crowd know who was spinning and where they were.
As the day went on and it turned into a beautiful day (minus the wind and chilly temperatures) it was time to emerge from the bass dungeon, it was time to head over to Cosmic Meadow for a different kind of bass courtesy of Alison Wonderland. Headliners were treated to a set full of emotion from the Australian who definitely added a little something special with her mother in attendance.
Speaking of emotion, Seven Lions worked his magic after the Aussie followed by a bass house barrage with a heavy dose of new music from Jauz. Similar to day one, fans were left choosing between ending their day with Dillon Francis, Kaskade or Excision at Bassrush and to the answer to that is to each their own. You want to get down and dirty, Excision, trying to get weird, Dillon Francis, looking to take a trip on the feels train, Kaskade. No word answers once again with each being the perfect way to close out what can only be described as an unforgettable weekend.
EDC New York has become so much more than a "party in the parking lot" and it all honestly it has never been that way since it's debut back in 2012. Besides curating a diverse lineup for all the electronic music fans out there, Pasquale and the Insomniac team has created a complete festival experience. Aside from some of the biggest names in music, breathtaking stages, and stunning visuals, headliners witnessed dozens of playful costumed characters, carnival rides, local food and beverage favorites and countless other amenities making it a true experience rather than just another event.
In addition to all of that, the one things that stood out the most was the fact everyone was at Citi Field for the same reason: the love of music and an escape from the real world for the weekend. Everyone was just looking to have a good time, make new friends and listen to music that has the ability to connect us no matter who you are or where you came from. "PLUR" may not be what it once was in the electronic community, but it was alive and well during the latest edition of EDC New York. For those lucky enough to attend EDC Vegas next month, you're in for a treat that will be nothing short of magical.
Comments
comments