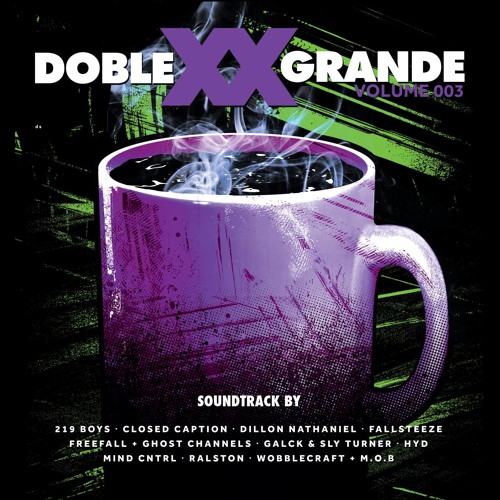 Audiophile XXL has been releasing their compilation album Doble XX Grande over the last few months now and have compiled great underground bass, UK garage, house, techno, and many other genres in each of their first and second installments. Last week came their third volume of Doble XX Grande and this one is no less fire than the previous two. This album ranges from electro house to UK garage and hosts everything else in between. There are those songs that get down and dirty like the opener "Shut Up" by FreeFall & Ghost Channels with more minimal tunes like Dillon Nathaniel's "Lucid."
Also featured on the album are Audiophile XXL mainstays including 219 Boys, Mind Cntrl and Closed Caption with their songs "One Time," "Bass Bounce" and "Feel It" which are respectively listed. You will also find some newcomers to the label in here like Fallsteeze with "Shake It" and HYD with "Stuck In The Pavement." To not leave anybody out there are also songs by Ralston, Wobblecraft & M.O.B and Galck & Sly Turner.
In here you will find something for every taste. Audiophile's ability to span genres and create a compilation that is cohesive enough to all fit together is one of the labels strengths. They have been using this to their advantage with their various other compilations they have released.
Doble XX Grande Volume 3 is out now and you can purchase it through the various outlets or stream in full below. Of all these ten songs none of them are any less sub-par to another so give the whole thing a listen and maybe you'll find a hidden diamond in the rough to make into a staple in your playlists.
Audiophile XXL – Doble XX Grande Vol 3 | Download |
"Follow" Audiophile XXL: | Website | Facebook | Twitter | Soundcloud |
Comments
comments