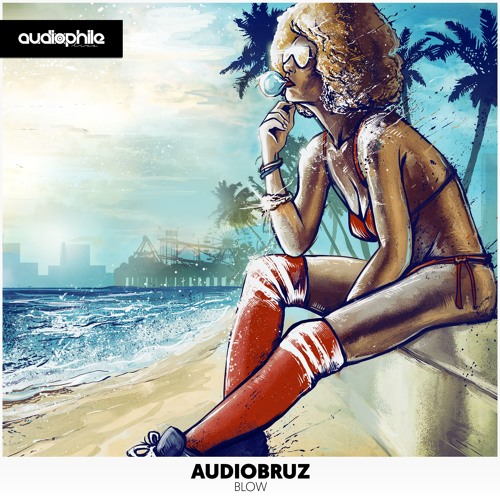 Hailing from Italy, Audiobruz knows how to bring those sweet summer vibes in his music, especially his newest one titled "Blow." This one captures that California beach vibe perfectly with elements of house, indie, and rock all combined to give us an anthem to live by for all of the summer.
Along with the original we also have remixes from Nytron and TUZZA. Nytron gives it a nice deep house mix utilizing the majority of the lyrics throughout the song but gives it a nice groovy feeling to the song with pianos, hard basslines and an energizing buildup. TUZZA's remix is a bit heavier with a continuous string of chords being played throughout the majority of the song while adding some percussion and snaps to give it a disco feel while incorporating the piano which each artist featured in the song.
This package is out now via Audiophile Live and you will not want to be missing out as the summer is about to roll around. As the lyrics in the song say "live life like there's no tomorrow, hands up high and grab the summer" and make this the best summer of your life with "Blow" as your anthem.
Audiobruz – Blow + Nytron & TUZZA Remixes | Download |
"Follow" Audiobruz: | Facebook | Soundcloud |
"Follow" Nytron: | Facebook | Soundcloud |
"Follow" TUZZA: | Facebook | Twitter | Soundcloud |
Comments
comments