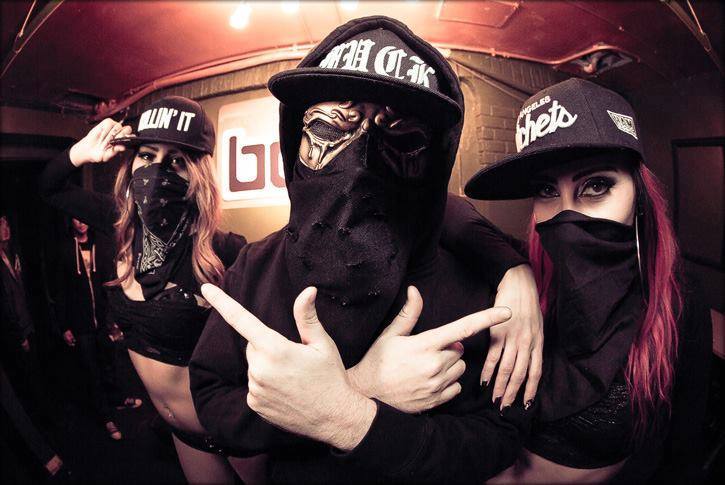 The mystery man of electronic trap music has been making headlines everywhere for the past few days. Between his newly established label, announcing a world tour and dropping a flame mix I'm wondering when this dude has any time off for himself. I respect his work ethic more than most and trust his judgement when it comes to curation. To me the announcement of Quality Goods Records came as a surprise but I promise you I won't miss anything else they do from here on out! UZ is (and always will be) a key player in bridging the gap between electronic music and hip hop so I can't wait to see what his next move is. QGR has already stated that one of their goals is to "nurture the next generation of producers" and I believe that is exactly what they'll accomplish.
As if just knowing soon there could be an influx of tunes from producers just like UZ wasn't enough, he also dropped a mix on QGR filled with heat. Personally I've already listened to it like 5 times since its been out and I still haven't gotten enough. The 20 minute mix features exactly what you would expect from the trap lord, filthy snare breakdowns and big 808s! If you peep the track list below you'll find a bunch of IDs; another reason why I'm super stoked for QGR to get going, more music from UZ and his circle. The best part about this mix is that it's free so you might as well snag yourself a copy.
UZ-QGR MIX001 Free Download

Tracklist:
Sophie – MSMSMSM
Alvin Risk Feat Hodgy Beats – Beast Mode (UZ Remix)
Protohype & Dabow – Hatin' On Me
ID – ID
AWE – Chex Loop
ID – ID
UZ x Oski – Chainsaw (ATLiens Remix)
ID – ID
ID – ID
ID – ID
UZ – Bubbles (Lux.impala Remix)
Tapecut x ZAGOR x Holly – Grudge
Lastly, he also recently announced a world tour with OG Maco and Oski. He will be making stops in some major US Cities before heading to Australia, Japan, China & Europe. Check the schedule below to see if your city was lucky enough to make the cut and stay on the look out for more work from the Quality Goods Records camp. I am confident they have something special brewing for us!

Quality Goods Records Facebook/Twitter/Soundcloud
UZ Facebook/Twitter/Soundcloud
Comments
comments