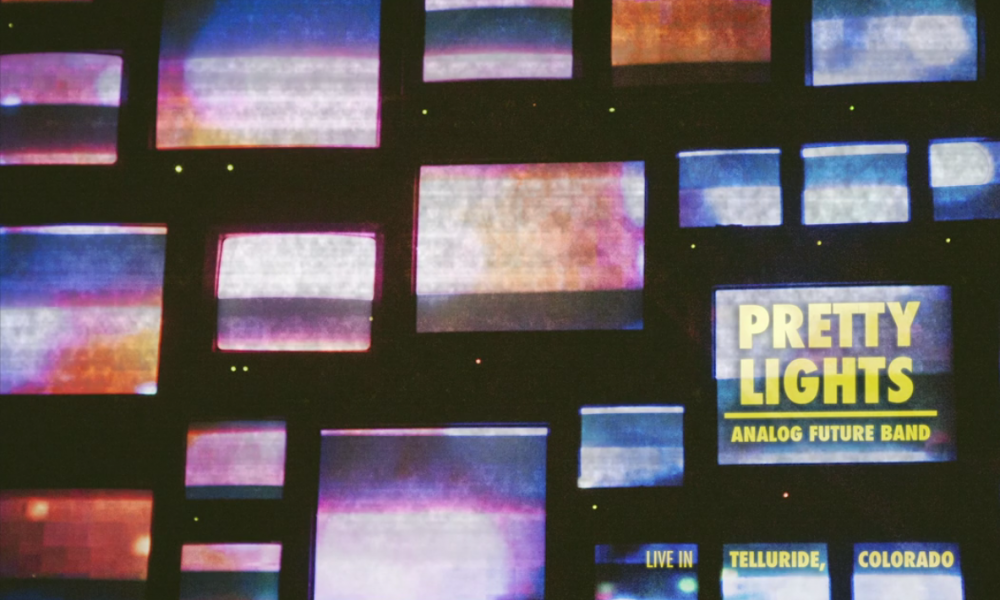 Since Derek Vincent Smith began trickling out initial hints and clips from his social media accounts concerning the release of his music in a new medium, fans have been on the edge of their seats in anticipation of what the mad scientist might be going concocting in the Pretty Lights music lab. The first glimpse into the project arrived last month, depicting live footage from his set in Telluride alongside the Analog Future Band to the backdrop of his new song, Only Yesterday. In similar fashion he now has released a series of fourteen videos set to live recordings from the set with similar compositions of live video footage.
Photo from Telluride, Colorado-

The video series is staged within the tight confines of a dimly lit room, with a retro television stationed in center view. Half embodied by the shadow cast from light to its left, the framed screen serves as a symbolic portal into the mind of the Colorado artist as he shares the many memories made at his first annual camping festival. The clips themselves carry a contrast to their noir-esque frame, serving as bright renditions against the dark room's shadow. Compiled with purposeful rough-cut transitions and sephia tones, each video relays a flashback into a retro era of video editing. With this initial batch of videos serving as a look into what is to come, we can expect Pretty Lights to keep delivering these creative video segments for some time, with the possible next release focusing on his "Parlor Sessions" spoken of in recent social media posts.
The next PL Live in Telluride Festival commences on August 26, 2016. Tickets here
"Follow" Pretty Lights: | Facebook | Twitter | Pretty Lights Music |
Comments
comments