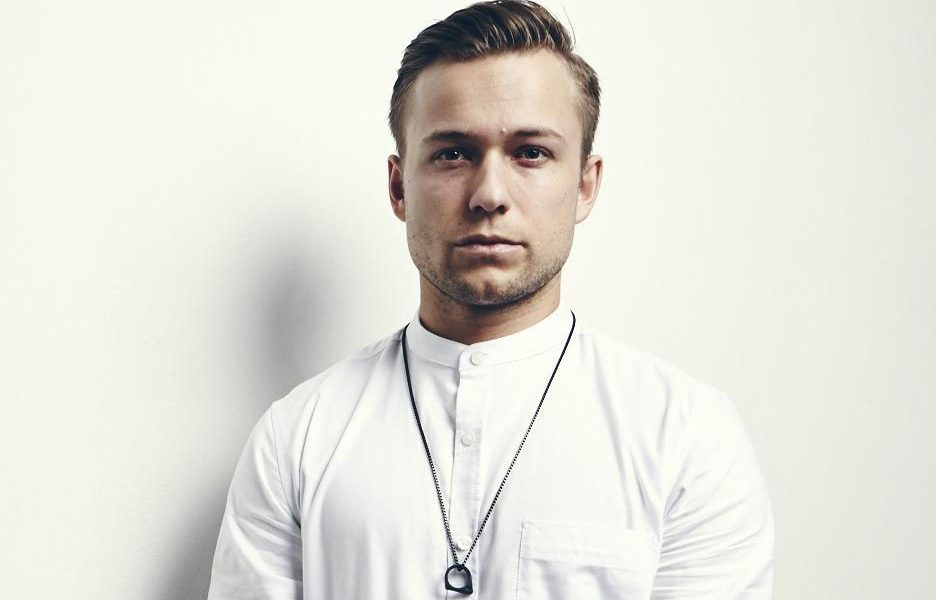 We got the chance to sit down with Party Favor following his Coachella debut to chat about upcoming music, TV commercials and much more. Check out the interview below.
[TSS]: Tell us a little about Bust Em and how the idea came about.
[Party Favor]: The track started as a Dj tool for me to play out. I wanted something super high energy while i transitioned to a new track. It wasn't until I noticed that people really liked it when I played it that I thought it could be more. So I sat down with it for a couple days and got it to what you hear now :)
[TSS]: Bust Em is the latest in a handful of releases you've put out via Mad Decent — what's in been like having a dance music icon like Diplo in your corner?
[PF]: Being a part of Mad Decent is amazing because It allows me to be me with my music. Before I signed with them I always thought they were pushing the envelope sonically and brand wise. I am so inspired by everyone else on the roster thats it's just so cool to be a part of a group of amazing producers pushing the envelope.
[TSS]: Speaking of Diplo, we've seen quite a few pics and videos of you guys in the studio together — should we be expecting a collab soon?
[PF]: Diplo is def one of my creative inspirations. He also inspires the hell out of me because of his work ethic. Literally never stops. He has been really cool about always supporting my music and offering advice when I ask. I owe a lot of things to him for sure. No collab at the moment but we've started a few things for other projects so hopefully one day they turn into a full fledged collab.
[TSS]: On the topic of collaborations, are there any other noteworthy collaborations you've got in the pipeline? We know you spent quite a bit of time on the TwonkDiNation tour bus…
[PF]: Biggest collab I have coming out is a record I did with Dillon Francis! It's taken over a year to finish it and It's finally gonna come out on my EP in the next few months. very excited for that one. I have another one with a big big big group (can't say yet) but not sure when that will come out. Beyond that though, I'm always trying collaborating with people that are (in my mind) the most forward thinking producers. Doesn't always mean they are the biggest or most famous. Got a few with Bad Royale, Gent & Jawns, Brillz, Two Fresh, Snavs.
[TSS]: Any plans for a Party Favor EP or album in the future?
[PF]: YES!!! EP coming so so so soon. All styles of genres. Really wanted to showcase a different side than I'm usually known for. I think people will be surprised.
[TSS]: You've gone from playing opening slots at tiny Hollywood nightclubs and Chapman FIJI parties to playing the biggest festivals in the world. How has that journey influenced your production style?
[PF]: It's definitely still surreal to be on those super big stages. I was working towards this for so many countless years that it's always a pinch me moment when Im on stage. But I think because I started from playing to literally five people and then onto more intimate clubs I have always had a special place for the club vibe. I feel like my roots have always stuck with me. I have always used sampling pretty heavily in my tracks. Taking weird animal sounds or my voice or whatever and turning it into my sounds. But I like to think i'm adapting to the changing musical climate while still being true to myself. In my EP I think you will see that variety a little more.
[TSS]: Favorite show to date?
[PF]: Probably my show at Ultra this past March or most recently my set in the Heineken house on sunday weekend 2 at Coachella. I played the last slot of the night and there was this special energy in the room. It's my favorite set I've played I think because it felt so natural and the crowd was so rowdy from start to finish. I just wish I had've recorded it haha.
[TSS]: You might have the most commercial media placements of any dance music artist we've ever seen. How weird is it turning on a TV or movie and hearing one of your own tracks?
[PF]: Here's another pinch me moment haha. I wanted to be in the film industry my whole life. I got a degree in film production and even worked at NBC and on feature films before music took off for me. I'm even more passionate about music but its so funny to work so hard at one thing and now be doing the complete opposite. It's beyond insane to see my music alongside these commercials and in the theater. Life is funny sometimes. haha
[TSS]: Some of our favorite tracks of yours have never seen the light of day, any chance we'll ever get our hands on those?
[PF]: A few of my favorites are on the EP and a lot of the other ones are just sitting in purgatory on my hard drive. Some of them have sample clearance issues/need new vocals and others I'm just waiting for the right moment to drop them. And some will just never come out because I am very hard on everything I do.
[TSS]: Your musical style is really well suited for a rapper to jump on. If you could choose one rapper to collaborate with, who would it be?
[PF]: Well thank you!! I already have some of that in the works on multiple tracks. I absolutely love Chance The Rapper, Future & Anderson Paak right now so I would love to work with them at some point!
Comments
comments