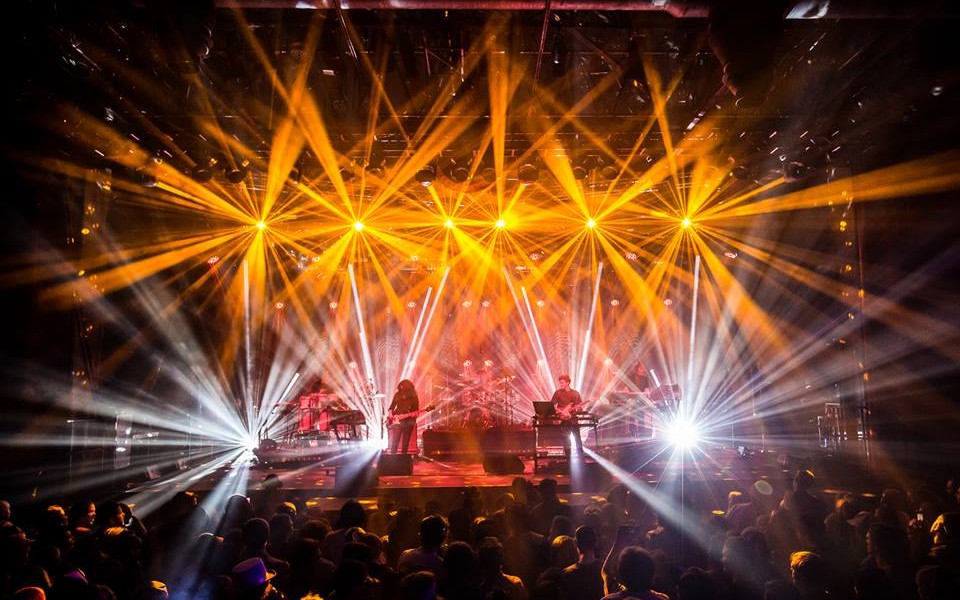 With Summer Camp 2016 just a little over a month away, I feel like now is the perfect time to take a closer look at this awesome lineup! Many times artists towards the bottom of the bill get overlooked just because they don't get the exposure a lot of the headliners do. Scamp is most definitely not lacking in that department either, with huge acts like Excision and Big GrizMatik at the top but I'm here to shine light on the other end.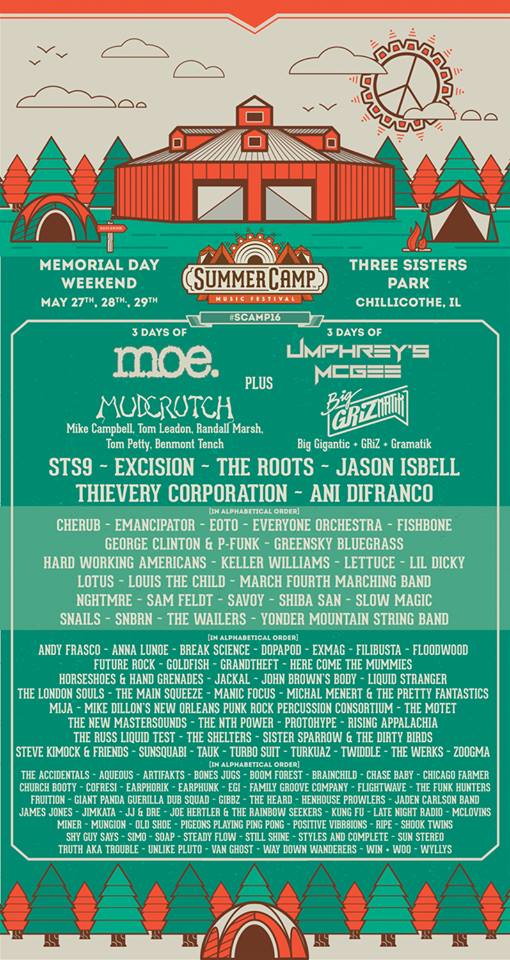 I have to start my list of "artists you should definitely check out" with the funky electronic trio out of Boulder that goes by SunSquabi. True to the SCamp roots you're going to have a lot of acts on the lineup bringing the jam. These guys just released their new EP entitled Odyssey like two weeks ago on All Good Records and it's pure gold. On the EP they've featured the saxophonic prowess of Griz and Dom from Big Gigantic on two separate tracks; these tracks are masterful works of art. Of course, (like aforementioned) this is one of those tapes you can let play all the way through so go check it out on their Soundcloud.
If you're seeking out some futuristic-house-esque vibes then the homie COFRESi has you covered. Just started listening to him myself a couple of months ago and I've been hooked ever since. His music is laced with those chill, synth sounds that are super easy to get lost in. You have to be there to check him do his thing; his live dj/digital-acoustic drum setup is like no other.

Another dude I'm just now getting hip to is the up and comer, Shy Guy Says. He's been killing it all over opening up for huge acts like Zomboy, 12th planet and Figure. On a Summer Camp lineup that isn't super loaded with dubstep producers he really stands out to me plus I have mad love for the artistry. Was checking his Facebook earlier and peeped him in the studio putting in extra work; you have to respect a go getter!
This next guy has been at it for a minute and has had the opportunity to do it on some of the biggest stages with even bigger names. Manic Focus has his own unique swagger and puts on a super tight live show. He uses a Numark Orbit which is a small wireless DJ controller that has some pretty cool features; it allows him to roam freely and still be in control of whats going on. I saw him kill it this past Basslights and was hella impressed, so if electro-soul is your niche you won't want to miss this!

These next two artists are a couple of my personal favorites, guys who I've seen multiple times and have been on my playlists for a minute now. First up I have to throw the homies Styles&Complete out there. I know very few other producers with as many fire remixes as them plus they're rap sheet of artists they've worked with is lit. One of their newest releases for instance features G-Eazy, who just announced a North American tour and Borgore, who is an OG. Giving props where they are due is a must and I promise you their set will indeed be one of the most rowdy of the weekend.
Secondly, how could I not throw Liquid Stranger in this discussion? His sound is something next level, that can only be appreciated in all its beauty if it's witnessed in person. Bass music is one word I would use to describe it but in no way does that sum it up, the range is ridiculous. He just started his own label called Wakaan that includes releases from artists like Space Jesus and Au5. The label has coined the term "freeform electronic music" in all their bios which basically tells all.

My final selection of performances you should check out includes an act that I saw on the lineup and hadn't heard of until now. I try and peep the music of at least a few names on the bill before every fest I go to because it's always good to expend your horizons. For Summer Camp I had to go with a trippy band that calls themselves Jimkata. Jimkata is no stranger to SCamp considering this is will be their 4th time coming back and for good reason! Listening to their soundcloud a lot of the songs just have that Scamp feel. When three very talented guys with all kinds of musical ability get together, this is what you get!

Needless to say, there are many talented acts that are going to be at Summer Camp this year. Hopefully this list helps some of you discover an artist or two that you may have been writing off! If you have yet to get tickets they can still be acquired on their website so don't miss your chance at experiencing one of the best festivals of the summer.
Summer Camp Music Festival Facebook/Twitter/Website
Comments
comments