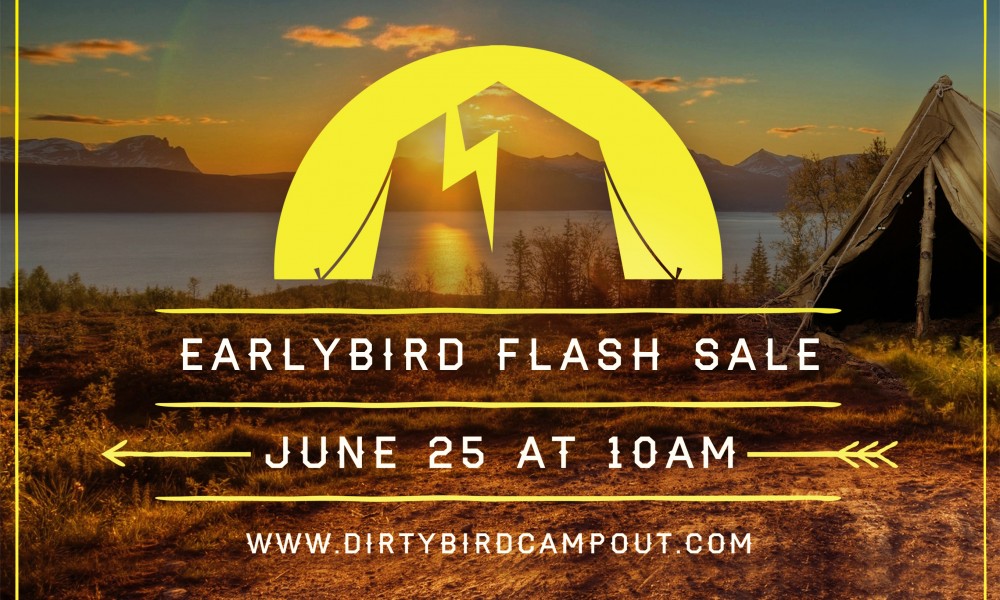 Ah yes, DIRTYBIRD campout – a glorified adult summer camp/music festival hybrid lead by Head Counselor Claude VonStroke. All things that sound pretty incredible to me, and are driving me to make this festival a must attend for 2016.
Today the festival announced that on Saturday June 25th at 10AM PST, campers can secure their spot to the sophomore session of Campout in the 2016 Earlybird Flash Sale.  At this time, limited allotment of Discounted 3-Day Passes will be available for purchase.
In addition to the announce of the flash sale – take a glimpse into the wacky world imagined by Claude VonStroke in the new teaser video that just came out today. Campers will recall the grass on their knees, BBQ sauce on their cheeks and tunes from some of the world's best DJs, this is nostalgia to revel in.
"You can just walk around and there will be lots of funny things happening that you can just fall into…at 3 in the morning I just want to find myself in a very weird place doing something totally ridiculous"
The video lays out Claude's vision for creating an escape for music fans, a lighthearted adventure complete with sun soaked slip-n-slides, mud drenched tug-o-war, and booty shaking beats for 3 days straight. When Campers weren't throwing water balloons with J.Phlip, shooting arrows with Justin Martin, eating BBQ with Grill$on or fishing with Ardalan, they were breaking it down at The Birdhouse stage to the soundtrack of electronic's most acclaimed artists.
Visit www.dirtybirdcampout.com for more info.
Comments
comments