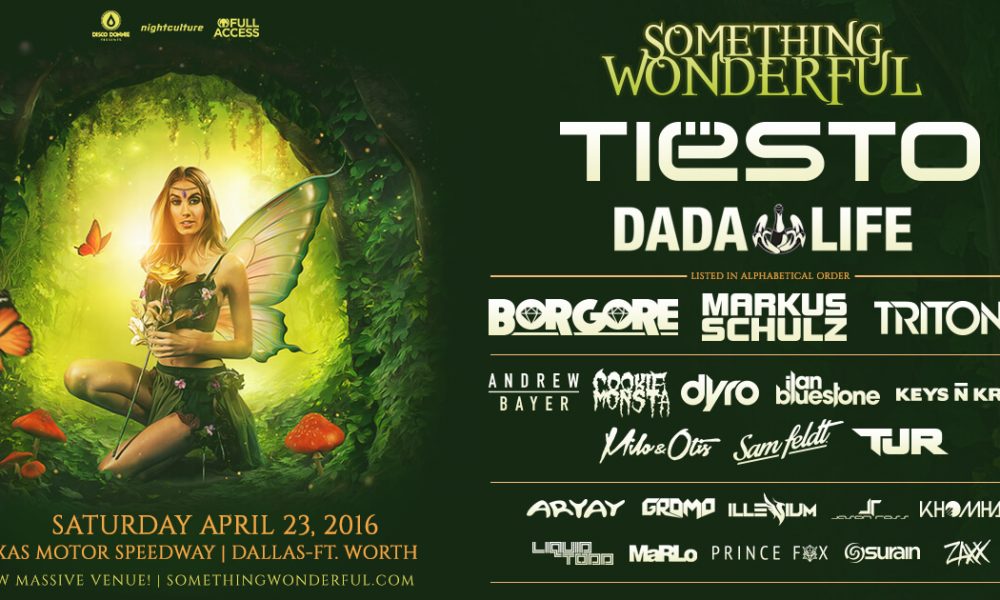 Last year Dallas electronic music fans were treated to Something Wonderful at the famous Cotton Bowl. Unfortunately the last few hours of the festival were cancelled due to severe thunderstorms and rain. It was definitely a pain for the production teams of Disco Donnie Presents, Nightculture and Dallas-based Full Access. This year things were different. For starters the festival was now moved to NASCAR venue Texas Motor Speedway located in Fort Worth. Then it was confirmed last week that the weather would not be an issue as there was a 0% chance of rain. Perfect Rave Day weather.
Once me and my girlfriend got inside the venue we checked out the festival grounds. SoWo was actually not inside the Speedway but on the parking lot instead. However each stage and all the visuals were placed well from each other. Some minor noise bleeding was heard here and there but overall you mostly heard the stage you were dancing at. I have to say the main stage (named the Ascension stage) was a mighty fine view; alot bigger than I expected it to be considering it was in the parking lot. I spent most of my time in the Wonder Grounds aka the Trance stage. Acts like Khomha, Jason Ross, MaRLo, Andrew Bayer and Ilan Bluestone filled dancers ears with some of the finest tracks out there. It was difficult to pick my favorite one!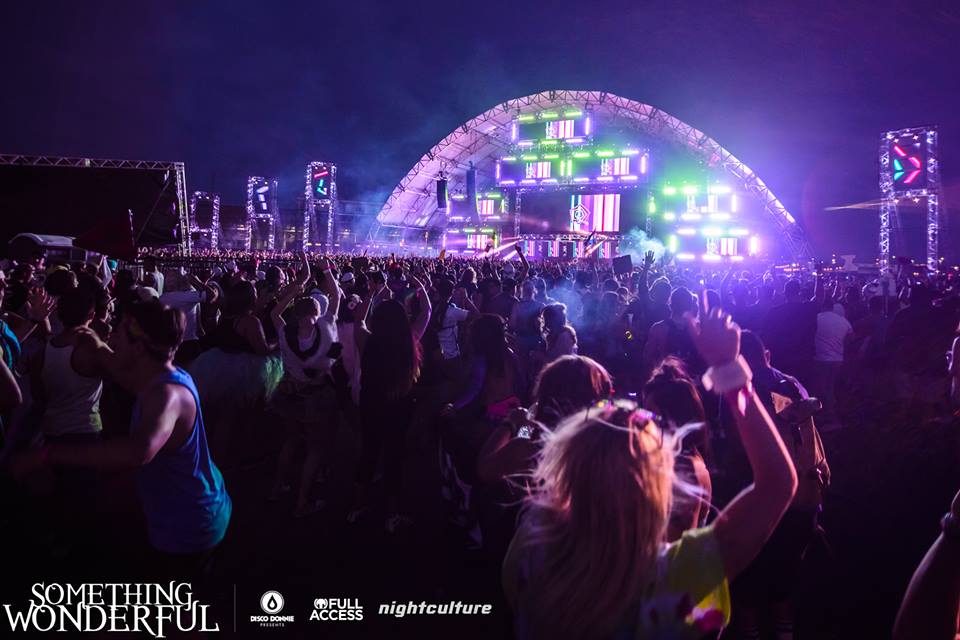 The Wicked's Gate stage held some bass acts such as Illenium, Milo & Otis, Dyro and Keys N Krates. These dudes killed it on Saturday. And lastly the main stage had names such as Sam Feldt, TJR, Tritonal, Dada Life and Tiesto. From what I saw walking around the festival these artists gave people a good ass time.
Overall SoWo raised my expectations as I was expecting it to be good, not great. The festival was an 8 out of 10 in my book for how they set up the "Parking Lot Rave" and how diverse each stage was. Sure it would of been cool to have been in the Speedway instead but I'm thankful that this festival was so much fun and that people were having a good time. Now to send some of this fantastic weather to the future for Something Wicked in Houston!
Comments
comments