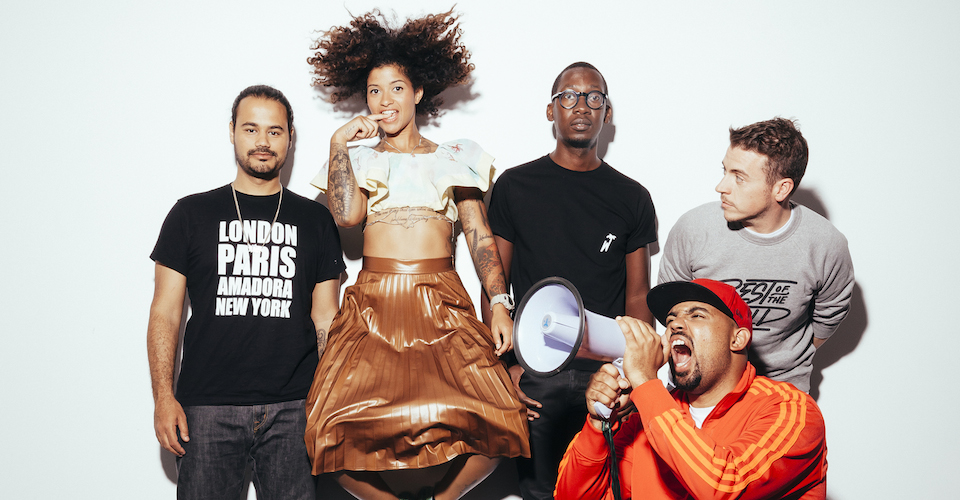 Buraka Som Sistema is a group that started out in Lisbon, Portugal, and became a global phenomenon with their unique blend of their country's traditional music (and later all kinds of world music) with the dance beats coming out of the UK. They've been around for 10 years, and are now throwing in the towel to all pursue their own projects. They're just coming off of a series of dates throughout Europe, and are finishing the tour this weekend with shows in LA, SF, and NYC.
Buraka has had a major impact on the electronic music scene over the last decade, inspiring tons of other artists to incorporate sounds from well outside the typical EDM sound palette. I will never forget the first time I heard them, when my buddy played their track Hangover in his car after hearing it in a Skrillex set, and absolutely blew my mind.
Although it's sad to see these guys go, they will definitely not be falling off the map. Branko, one of the members, put out a solo album called Atlas last year, made up of sessions at Red Bull's studios around the world with different collaborators (there's even an accompanying documentary series). There will definitely be more where that came from, and we can't wait to see what he does next. Same goes for the rest of the group as they explore their own solo projects.
These last few shows are going to be wild, and this is most likely your last chance to see these guys live, so make sure you don't miss out! If you need further convincing, check out their Essential Mix from 2010. Grab tickets for LA, SF, and NYC.
"Follow" Buraka Som Sistema: | Facebook | Twitter | Soundcloud |
Comments
comments