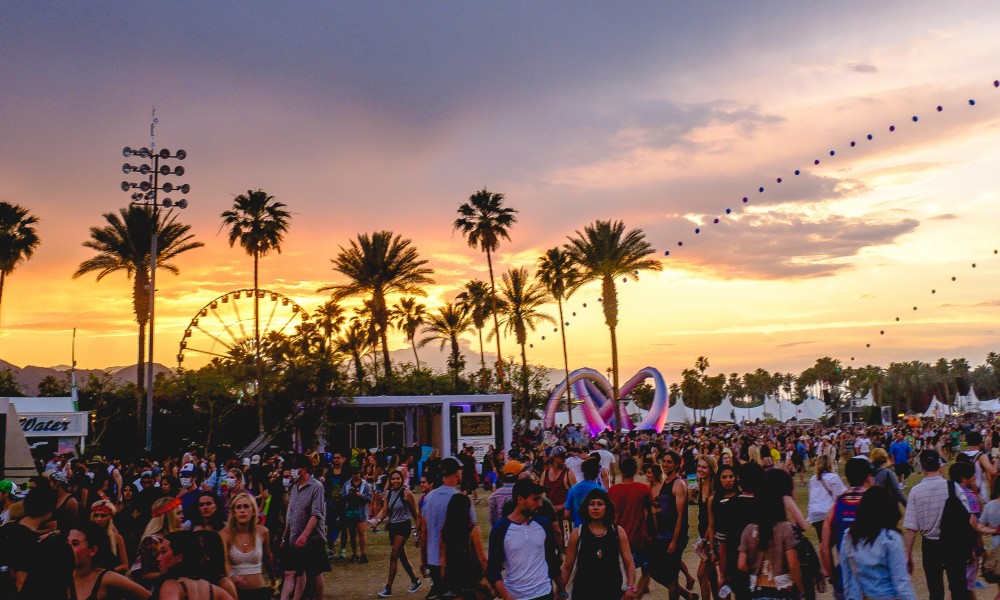 Coachella season is upon us, and as you get ready to head out to the desert, make sure you pack these 10 essentials.
01. SUNSCREEN
You're going to be spending 10+ hours in the sun, don't be an idiot.
02. Water
You're going to be doing a lot of partying in intense heat, so make sure you stay hydrated. Nobody wants to miss a bunch of festival time feeling sick, and nobody wants to take care of that friend either.
03. Chapstick
Its hot and dry. Dry lips crack. Cracked lips hurt. 'Nuff said.
04. Bandana
Get it wet and wrap it around your neck. It'll lower your body temperature immediately.
05. Deodorant
Do we need to explain this one?
06. Portable Speakers
So you can keep the post-Coachella party raging back at your campsite.
07. Comfortable Shoes
Nothing is worse than sore feet on day 2 of Coachella (trust me)
08. Hand Sanitizer
Because it's the best way to clean your hands without wasting your precious water.
09. Backup phone charger
Not so that you can take a million pictures, but so you can find your friends when you inevitably get separated.
10. YOUR COACHELLA WRISTBAND
Comments
comments