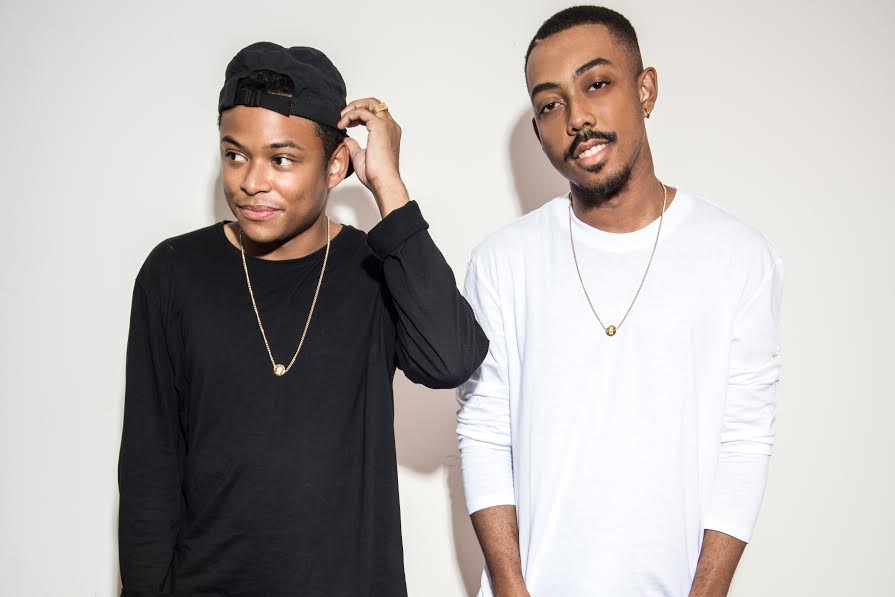 Meet Stööki Sound, the brainchild of Jamal Alleyne and Luke Hippolyte aka Jelacee and DJ Lukey. Ever since they were young, both Jamal and Luke had an incredible passion for music. Eventually, after meeting, the two came together and joined forces to ultimately create something bigger, something they like to call the Stööki Sound Movement.
Stööki includes three elements – Sound, Vision, and Play. Jamal and Luke go far beyond just a music duo, but rather are curators of an escape for art lovers to come and experience. The two have an indescribable chemistry, and bounce off of each other to help each other thrive as a team. The boys of Stööki have a clear vision for their future, and with tunes this eclectic and fresh, 2016 is definitely going to be their year. So meet Stööki Sound as they dive into and share their plans for a complete worldwide Stööki Movement takeover.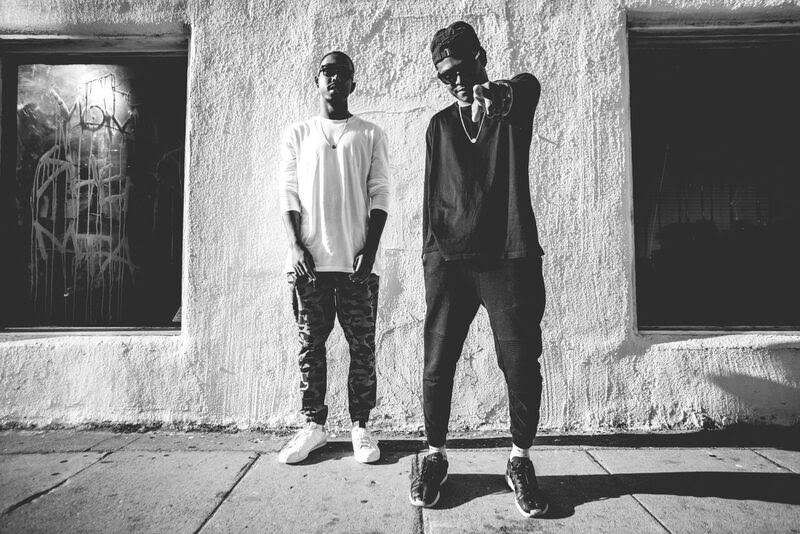 TSS: Can you explain what goes into your creative process when making music? Do you have a certain ritual or look to specific things for inspiration?
Jamal: It really depends on the track that we're working on. We don't have a specific process unlike some people who might say that they start off with drums or the sample. But for us, every single track process is different. Sometimes we might be sitting down messing around with a synth, or sometimes we'll play around with drums, and then something will catch it. It's really more spur of the moment ideas rather than an actual solidified process.
Luke: Yeah, our tracks definitely vary. We'll have a little idea and it blossoms from there. We'll mess around with warps and all of that, so it really depends on what track we're working on and what overall vibe we're feeling.
TSS: How has growing up in the UK transcended into your sound?
J: Our sound is pretty dark and grimy, since we grew up listening to a lot of grime as well as oldschool dubstep, not like the newer, harder style dubstep you hear more often these days. Garage, and all of that sort of stuff. So when you hear our tracks, we still have those dark influences compared to the United States music which typically carries more synths and all of those more melodic elements. I would definitely say that you can hear our UK influences and I would consider it a pretty strong component in our sound and image, and we want to stay true to our roots.
L: I think growing up and being exposed to lots of different kinds of music, with so many different kind of genres that are born in the UK, like he mentioned garage, dubstep, UK bass, etc. It means that we can draw from a lot of different influences when creating our own music and sound. However there's also the influence of US hip hop. I guess that's why some of our tracks are trap-esque. It's a mixture of everything.
TSS: What are some major differences if there are any at all between the UK/USA trap scene?
J: The UK doesn't really have a scene…we are the scene [laughs]. Us, Hucci, TroyBoi, etc. In the states, if you're talking about show wise, shows here are a lot bigger and have a bigger production. The fans are much more loyal to their artists and will even go as far as to follow them around, driving multiple hours just to come see us. It's a whole different culture really.
L: Back where we're from, it's not really scene as "rave" culture like it is here. Rave culture back in the UK is more underground. It first came about around the 90s where everything was all warehouses, off the grid type venues that came to be last minute. People would send out a super last minute address that was kept a secret until a few hours before. So overall, very different than here. People are a lot more conservative in the UK, the venues and all of that.
J: Definitely. Don't get me wrong though, the UK is still sick to play in. The energy there is always awesome. We always enjoy playing back home, just getting to play back home is the hard part. That's what we're trying to crack this year, as well as cracking the rest of the world with our movement.
TSS: That being said, as trap has been taking over at an aggressive speed due to some of the heavy hitters in the game such as yourselves, more and more recently we see a heavier influence of hip hop in electronic music these days. What are both of yours thoughts on this and what direction do you possibly see trap headed?
J: When it comes to our music, we really do our own shit and don't bother paying much attention to what's being released anymore. Of course in our earlier times we would, but no so much recently. We call it the Stööki Movement where we create our own shit and name. We have an end goal of something different and fresh, something that people don't expect from us. We've always been into actual rap music, my first album ever was 50 Cent, and we used to go to clubs in London listening to Three 6 Mafia. So we've always been that kind of sound, paired up with listening to garage and Skepta. It all goes hand in hand
As for the direction trap is going, I couldn't really tell you because it's constantly evolving. Like you said, the scene is moving super quickly, and it's hard to tell where it's going. Previously, you could see what was coming in, but now, there's not really a specific sound. It's an amalgamation of everything, a mixture of a bunch of different sounds, so you can never really tell what's in right now. Because of that, we try to just focus on what we are all about, the Stööki Movement.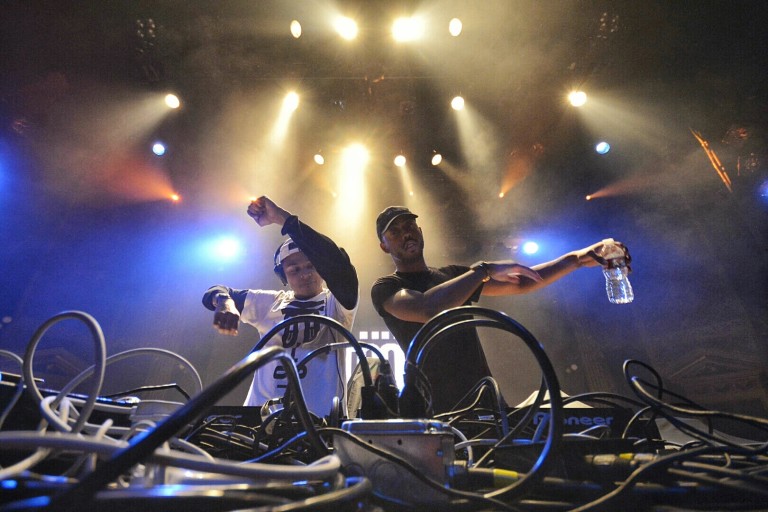 TSS: What's your favorite song ever created to date, and why?
J: I honestly listen to everything, except for country and heavy metal. But any music, as long as you're conveying an emotion to me, then I classify it as music. It's when a track is formulaic that I don't like, and you can always tell when those kinds of songs have gone through that process. I don't like that sort of shit! James Blake is one of my favorite artists right now, his new song "Modern Soul" makes you think about your emotions, and shows how powerful music can be.
L: I think The Fugees "Ready Or Not" has a mixture of rap and Lauryn Hill's sick vocals. Overall it's a really atmospheric track, paired with an amazing music video.
TSS: Can you share one of your most memorable, juicy stories you've experienced while on tour?
J: I have way too many [laughs]. Actually, a moment that was super memorable was this one LA show we played last year called IHEARTCOMIX. It was one of the wildest shows we've ever seen. Aside from the fact that we were involved in it, it was fucking crazy. I've never seen something like that, there were a stupid amount of moshpits, like 16. The energy there was just ridiculous. When we got back to LA in December, people were still talking about it. It sold out and there were tons of people backstage, overall just crazy. I think that show was when I realized that we were doing something right.
L: Yeah, just the vibes from the crowd was amazing. Even seeing tons of our friends on stage, surrounded by everyone just having a good time was very memorable.
TSS: What are three things you would bring if you were stranded on an island?
J: Hm, is there electricity?
TSS: [laughs] Sure.
J: My Xbox, my laptop to make music, and my new trumpet that I just bought. I haven't had a lot of time to learn and play with it yet, so I'd definitely want to bring that to mess around with.
L: If there wasn't electricity, I'd probably go the survivor route…like something to start a fire [laughs]. And probably a net to catch fish.
TSS: What's your favorite song to play live:
L: Probably "Uppers," our tune with Mr. Carmack. That also includes the Quix edit too.
TSS: What can we expect from you two in 2016?
J: A shit load of tracks! We have an EP coming. We've been working hard behind the scenes, wanting to make 2016 our year. It's really hard when touring to make music, especially when you want quality stuff. We're really all about the quality, so we're excited to finally release everything that we have set to share with our fans. Now we know what our followers want, paired up with knowing what we want, shows that those two really coincide with each other. This year too, our sound is gonna be more mature and sophisticated, but still carry that dark and grimy backbone too. Overall just expanding and exploring different ways to do different things, even going as far as to bring live elements. We're definitely excited and looking forward to the release of this EP.
Aside from that, we're also setting up an online store. It's gonna be more than just stooki merch, but also a clothing line. We what to push forward the stooki movement in every element.
L: We're also going to be at sxsw this year and even doing a European tour at the start of April.
"Follow" Stööki Sound: | Facebook | Twitter | Soundcloud |
Comments
comments