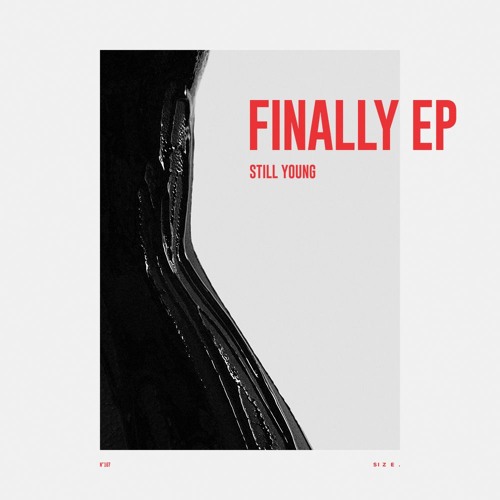 Mysterious duo Still Young are set to show everyone some fantastic music. Their 5 track EP Finally was released Friday and it is an amazing production. Each track has it's own identity, it's own message and Still Young delivered it well. The first tune, On Your Side featuring Ollie James, begins with tight vocals and synths, which lead into a crescendo of heavy rhythms. Blending hefty drums and catchy percussions throughout the latter half of the track with James' vocals, it's a standout tune. The next tune is called Insignia, and the duo mix sharp beats and smart melodies with live instruments, an element which is present throughout the whole EP and reflects the pair's unique performances.
The track begins with a captivating melody leading into a fast, heavy syncopated rhythm. This is one hell of a track with an unbelievable groove. The fusion of electronic and physical beats make this such a fantastic tune. Rock N Rolla is the third tune with elements of catchy guitar riffs and drums. This track gives a small nod to their heavier influences, all whilst staying true to their electronic roots. The track takes a subtle turn halfway through, captivating the ears and feet of their listeners, It's an explosive finish!
The 4th track, Dreams, gets off to a club anthem feel, but soon develops into an uplifting atmosphere. The drop gives you such a feel of good vibes. It's a captivating tune for sure. The final track, Fallen Skies, enlists the vocals of Cazzi Opeia. Rounding off the EP, the track adds a powerful message backed with Cazzi Opeia's dynamic voice dancing over the hard-hitting dance beats and intricate melodies of the track. Still Young made a statement that hard work and being true to yourself as an artist will create anything marvelous.
Still Young – Finally EP| Beatport |
"Follow" Still Young: | Facebook | Twitter | Soundcloud |
Comments
comments