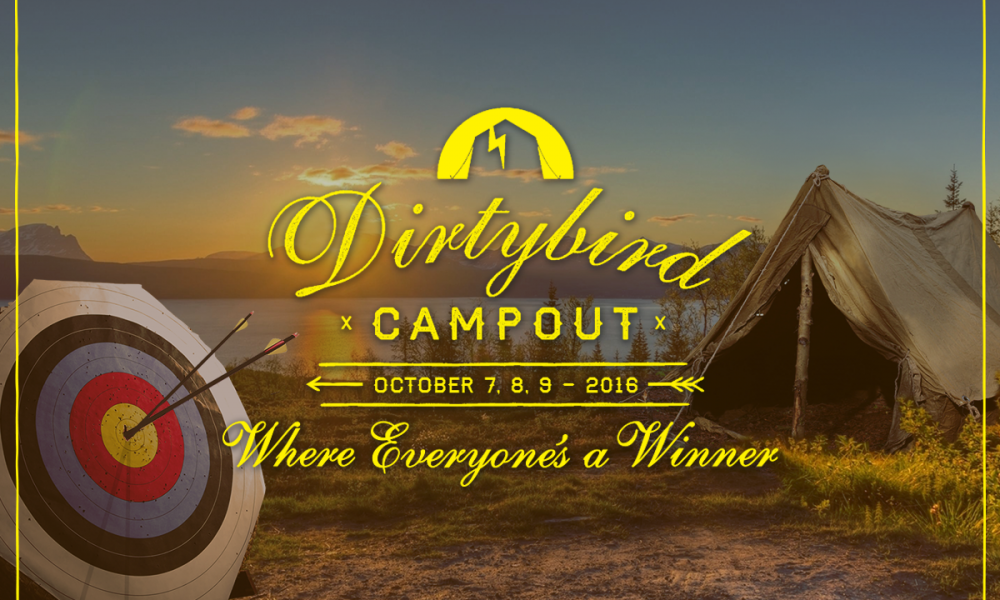 Dirtybirdies assemble! Today it was announced that the Dirtybird Campout is back for it's second year in SoCal on October 7-9, 2016. Claude VonStroke, Justin Martin, and the rest of the DB counselors are bringing you back to camp for another weekend of late night tom-foolery, upping their game of more than 60 activities including muddy tug-o-war, kick-ball, BBQ, and of course, booty-quaking beats.
Watch the Save the Date video for the fest here:

The inaugural DIRTYBIRD Campout fulfilled every big kid's wish of more fun and less rules, with three ridiculous days of activities, music, and memories only Counselor Claude could provide. Whether campers spent their days playing Balloon Toss with J.Phlip, shooting bow and arrows with Christian Martin, making pizza with Justin Martin or getting smacked in the face with a dodge ball by Ardalan, at some point the dance floor came calling, and when it did, it was with the siren song of some of electronic music's finest.
Last summer DJs like Daniel Bell and Benoit & Sergio, EPROM and Nosaj Thing, Solar, Laura Jones, Jesse Rose, and of course the DIRTYBIRD family, sent campers home with unforgettable musical memories, only to be trumped by the sophomore session this year.
Stay tuned to www.dirtybirdcampout.com and sign up for the newsletter to get pre-sale emails and alerts. RSVP to Dirtybird Campout 2016 on Facebook here:
http://on.fb.me/1M4TQEK
Comments
comments