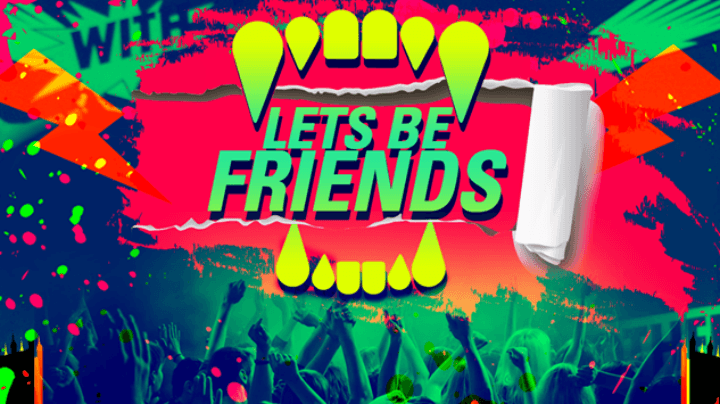 Well, Well, Well isn't this just a wonderfully pleasant surprise. If you've been Following TSS recently then you might have seen some tracks posted by the amazingly talented producer Joyryde. Joyryde is on a level of his own when it comes to sound design and it's truly impossible to pigeon hole him any one genre.
But before there was Joyryde there was Lets Be Friends, and believe me if you haven't heard of them before then you need to stop reading this and hit up their soundcloud right this instant. They truly produced some of the tightest tracks in 2013/2014 ranging from everything to moombahton, electro house, to dubstep. It was some of the best, and still is, HEAVY ass Knife Party-esque music around.
Today is the first unheard Lets Be Friends track in a long time and we couldn't be happier. Dillon Francis & Flux Pavilion's hit song "I'm The One" is already a monster tune in its own right, but Lets Be Friends seriously crank this one up to new heights. This is a song thats meant to get you raging the point where you start rioting so grab the free DL and rejoice that we got some new Lets Be Friends, and hopefully there's much much more on the way.
Dillon Francis & Flux Pavilion – I'm The One | Free Download |
"Follow" Lets Be Friends: | Facebook | Twitter | Soundcloud |
Comments
comments