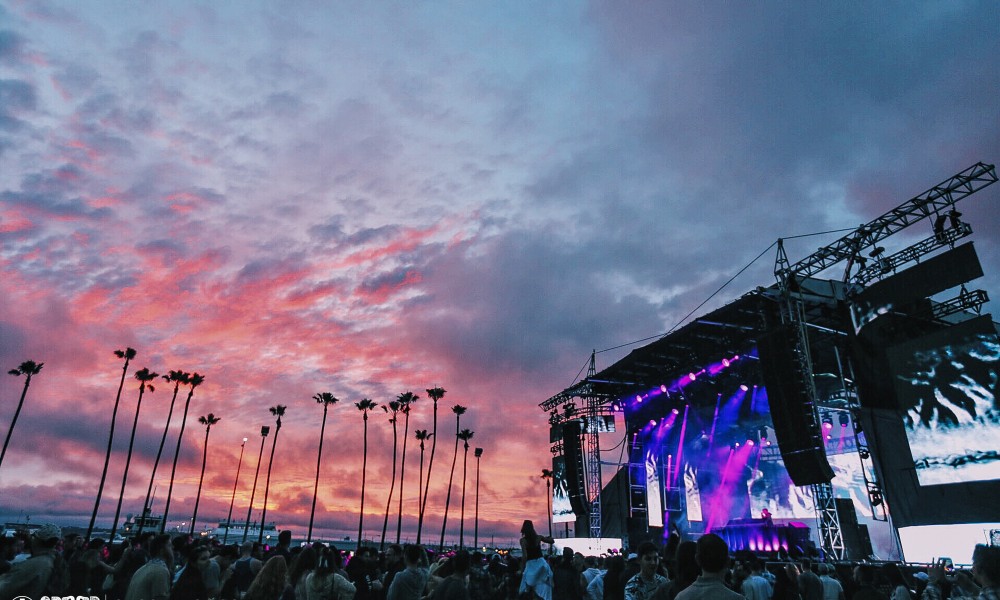 CRSSD Fest, now in it's second year, has undoubtably made a name for itself as one of SoCal's unmissable music festivals. Spanning across two-days in both the Spring and Fall, the festival is known for booking not-so-traditional acts as well as playing host to an outstanding craft beer program and innovative food vendors. It's unique oceanfront venue provides an intimate festival experience, with grassy grounds, incredible sunset views over the ocean, planes soaring overhead and an unmatched downtown location.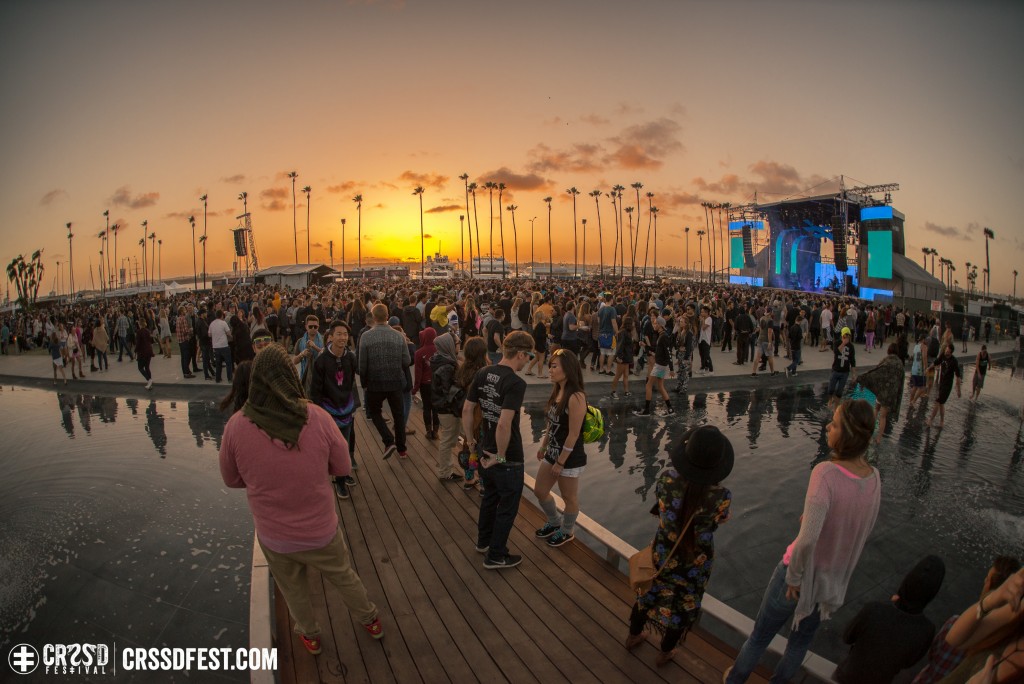 We're going to go ahead and dub this festival "Coachella By The Sea" – the vibes matched that of Coachella, but at a smaller, more attainable scale focusing mostly on the upper tiers of dance music producers and live acts. Each CRSSD lineup has exemplified the dance music evolution towards the deep end and drifting away from the once more-popular bass scene. Bandwagon techno fan or long time house-head, it seemed that everyone was happy with CRSSD fest's acts.
We were fortunate enough to attend the Spring 2016 installment of CRSSD Fest, which boasted headliners like Tycho, Chet Faker, Gorgon City (live), Claude VonStroke, Green Velvet, Odesza and more. Overall, we had a wondrous time at the event – and for our review we're going to give you the TL;DR version of the good, the bad and the ugly aspects of CRSSD 2016.
The Good:
95% of everything about the fest falls under this category (!!)
The food – excellent selection of all your festival cravings from Spicy Pie, to Mochi Lollipops from Bang Bang, to the perfect Grilled Cheese, CRSSD slayed the food game
Level of talent – we touched on this before but it's so true. CRSSD hosted an incredible lineup, no ifs, ands or buts about it. The lineup drew in a stable balance between main-stream ravers and EDM bros in addition dark techno lovers and deep house leaders and plain old music lovers

My personal fave sets were (in no particular order): Julio Bashmore, Gorgon City Live, Tycho & J Phlip b2b Ardalan

Venue – perfectly located on the water, the location literally made you feel like you were in Peter Pan's Never Never Land when you looked around. My favorite part were the fountains, which were not only aesthetically pleasing but also a great and fun place for dance parties and meet up spots.
Tycho at sunset – nuff said.

Also just the sunsets in general
The Bad:
Low sound at the stages on day 1. The main stage especially seemed really turned down. Luckily this was fixed by day 2, where it seemed the speakers had been turned up significantly
The small amounts of rain – nothing we can do about this one (and it was forecasted to be much more than it was #blessed). But it's worth mentioning that the festival really had no covered areas to shield wet attendees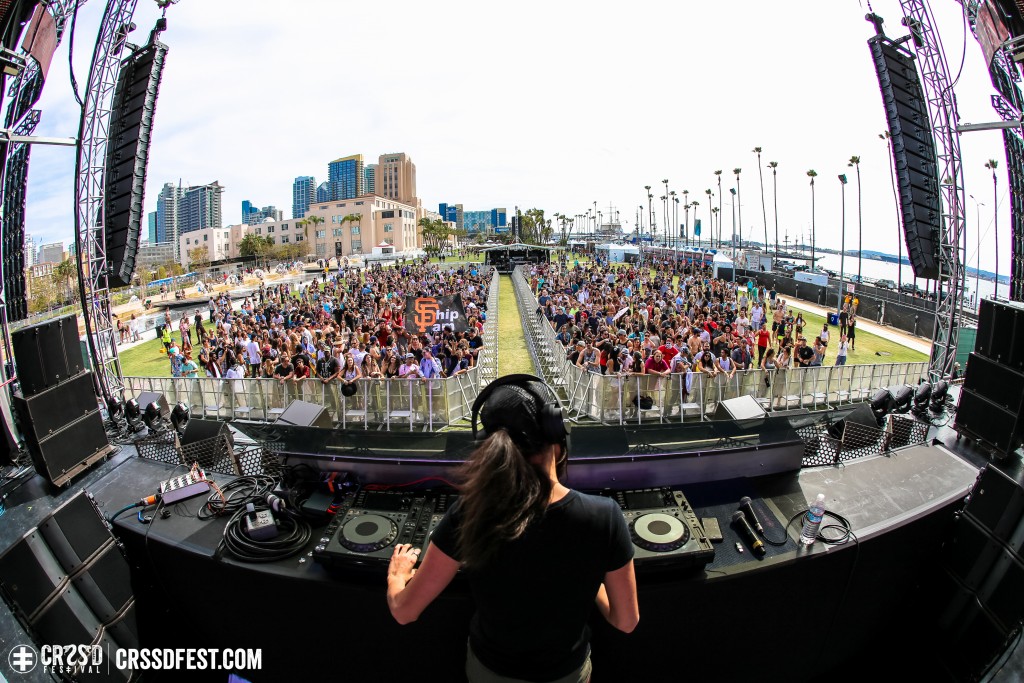 The Ugly:
2 words – porta potties. The first day of the festival, the "bathrooms" located by the Ocean View main stage were disastrous, and that's to put it lightly. I don't just mean the general cleanliness of them, which seemed on par to every other music festival I have ever been to (aka gross). What I mean is the organization. People were pushing and shoving and constantly touching someone else while waiting in line. I quite literally felt like a wrangled cattle in a cage four times too small for me. The problem seemed to stem from the fact that the hand washing and sanitizing stations were placed right in front of the porta potty entrances, blocking them off making it nearly impossible to form a line. Luckily, these logistics were amended for day two, as the sink stations were moved away from the porta potty lines, making it much easier to navigate your way to the bathroom.
Rude people. Unfortunately, this was something that many festival goers experienced. People seemed to be extra pushy and extra unapologetic about it. There is no solution to this, other than urging all attendees to be as nice and mindful of others as possible in the future :)
The amount of trash not thrown away properly. Looking at the festival grounds at the close of day 1 and day 2, it was evident that attendees did not care about throwing their trash away in the proper locations. Seriously people, clean up after yourself. CRSSD had ample trash and recycling bins available, so not sure where the disconnect stemmed from on this one.
All-in-all, CRSSD Fest was incredible. I'm already planning my trip back to the festival in the fall.
Photos by Felicia Garcia & Gabe Tiano
Comments
comments