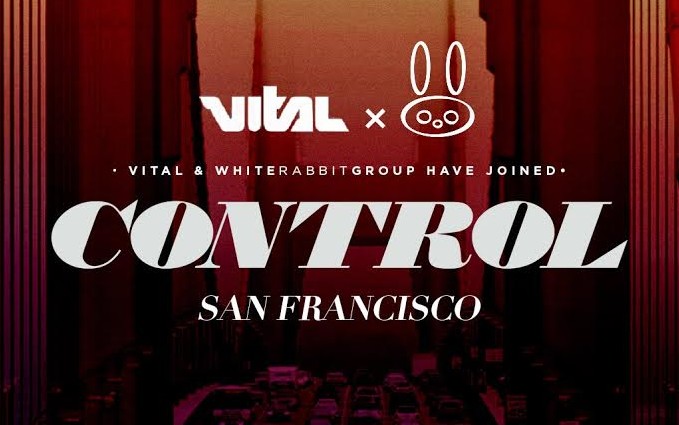 Ruby Skye has been home to Control SF for the past year. Although it's still in its infant years, Control SF has already taken San Francisco by storm with its weekly dance parties, bringing in some of the biggest names in dance music to the city. Now, Control SF has teamed up with Vital Events and White Rabbit Group to completely rule the Bay Area dance music scene.
Vital Events is one of the most well distinguished and respected event throwing companies in the Bay Area. Having thrown parties ever since 2010, Vital has united music fanatics with its events such as Wobbleland and Toxic Summer, just to name a few. White Rabbit Group on the other hand is known in Orange County for its staple Havoc Thursday weekly at the Yost Theater as well as its B!G Block Party in Downtown Santa Ana.
With three heavy hitters such Control x Vital x WRG coming together to unite, these weekly parties scream legendary. Control SF occurs every Thursday evening at the one and only Ruby Skye in downtown San Francisco. Click HERE for tickets and more info.
UPCOMING DATES:
3/10 – Tropkillaz / Nightowls / Freefall
3/24 – Stooki Sound / Hoodboi
3/31 – Pegboard Nerd / Madeaux
4/7 – Kayzo / Cesqeuax
4/14 – Diselboy / Downlink / Init / Midnight Tyrannosaurus / Rekoil
4/21 – TWRK / Og Maco / Ricky Remedy
"Follow" Control SF: | Facebook | Twitter | Website |
"Follow" Vital Events: | Facebook | Twitter | Website |
"Follow" White Rabbit Group: | Facebook | Twitter | Website |
Comments
comments