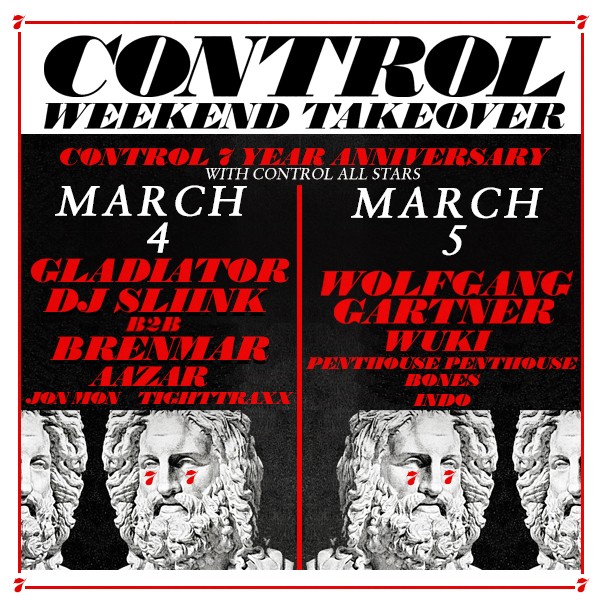 When I first started listening to electronic music there were very few places that catered to a 19 year old with a need to dance and a love for live shows. There was one place however that I found solace in and that place was CONTROL Fridays at Avalon Hollywood.
Since I was 19, I've never stopped going. From Krewella to Flosstradamus to Jack Beats to Skrillex to Carnage to Metro Boomin to Dirty South to Bro Safari, I have danced countless nights making incredible memories to music I will never forget. Thanks to Ryan Jaso and Chris White numerous acts from all levels of stardom have played there way through this initiatory Friday night to countless Los Angelenos.
This weekend CONTROL celebrates 7 years and with a weekend long takeover. On Friday night the decks will be lit with Gladiator, DJ Sliink b2b Brenmar, Aazar, Jon Mon and Tightraxx. Saturday night will see Wolfgang Gartner, Wuki, Penthouse Penthouse, Bones, and Indo.
So come celebrate and join the fun. You can buy tickets here and use the code "avalonfam" at checkout or send names to jessika_grenner@yahoo.com for discount.
"Follow" CONTROL: | Facebook | Twitter | Soundcloud |
Comments
comments