With Coachella less than one month away, we know most of you are counting down the days, hours and minutes until the gates at the Empire Polo Club open up. With over 150 acts set to play over the two weekends (April 15-17 and April 22-24) there's too many amazing talents to choose from, and too little time. From indie, to pop to rap to dance music, there's something for everyone at Coachella, especially this stellar 2016 lineup.
Though the festival is about WAY more than dance music, we wanted to highlight some of the not-so-obvious dance music and DJ acts you should hit up while at the festival.
SG Lewis
This youngin' from Liverpool, UK, is arguably the act I am most excited to see this year at Coachella. Playing this fest marks his first US show ever, and if his performances are anything like his production, it's sure to be incredible.
Vanic
This Canadian producer has been killing the festival circuit recently and is sure to flip the Empire Polo Club upside down. His melodic and energetic indie electronic remixes will be sure to please the Coachella faithful. Plus, word on the street he has been working on a few originals and what better place to premiere new music than Coachella. It's safe to say Vanic's set is a can't miss……..well at least we think so.
Major Lazer
Major Lazer sets at festivals are high on the top of my list of favorite things…maybe ever. So this one is a given choice…plus everyone needs their dose of dancehall every so often and what better occasion than Coachella?
RÜFÜS DU SOL (RÜFÜS)
This one might be obvious but it had to be included. Rufus' album Bloom has been the soundtrack to my 2016 and catching this act live only helps solidify their amazingness.

George Fitzgerald
Described by resident advisor as the "quiet figure on the periphery of this generation of British electronic music," we haven't seen this guy tour in the states too much so this is a must-see set.
Justin Martin
Because Dirty Bird vibes are the best vibes. That's all.
Nina Las Vegas
Nina Las Vegas has been slaying it recently. After leaving Triple J to start her own label, NLV Records, Nina has proven to be an amazing DJ, producer, curator AND a&r, all under the same brand.
Hudson Mohawke
Hud Mo's Lantern LP is still making waves, despite being a 2015 release. This versatile producers has some of the most notable and distinct sounds in the game. I personally have never seen him but will be sure to head to his set for my fill of bass and epicness.
Bob Moses
We'll let this amazing house duo speak for themselves, as they describe their music as "Music that will make you want to build a highway through a low income neighbourhood."
AC Slater
The Night Bass champion is taking his bass and brand to Indio this year and if his set is anything like his monthly LA parties, it's sure to be a good ass time.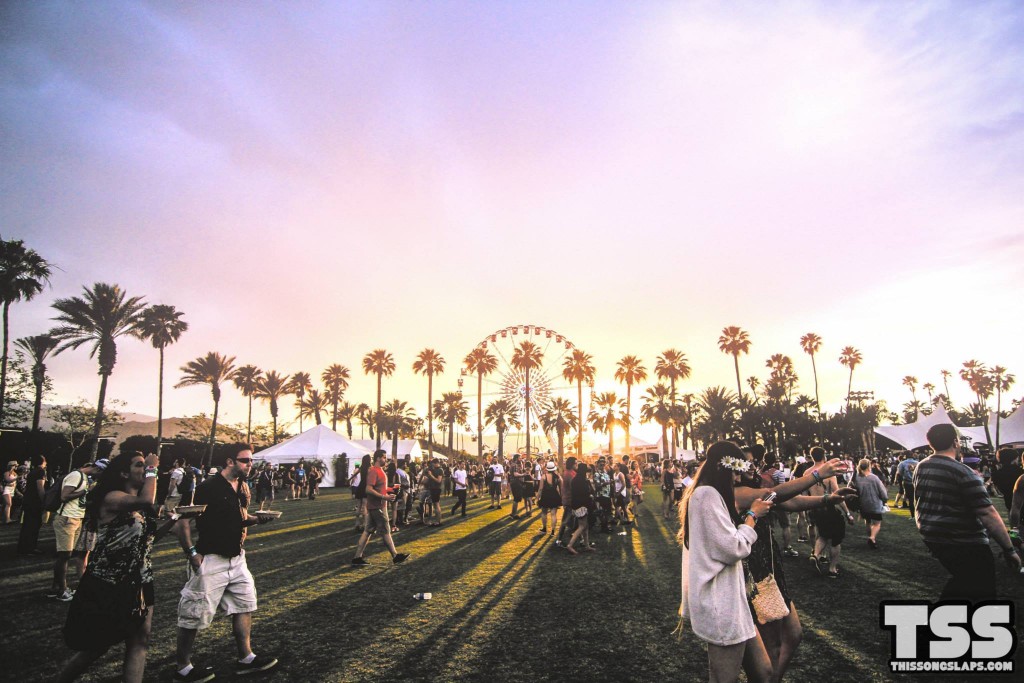 Comments
comments