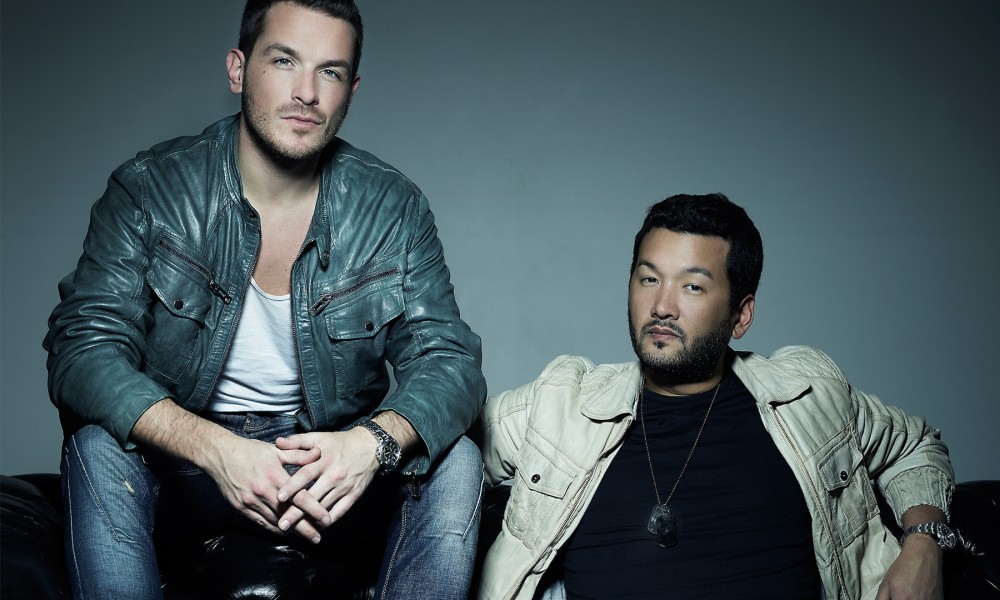 The duo who are Plastik Funk have been around for what now seems like forever and have continuously pumped out solid music, most notably, their collab with Tujamo "Who" which debuted four years ago. Today the duo which consists of Rafael Ximenez-Carrillo and Mikio Gruschinske released their new original "Tight" via Flamingo Recordings and which is a collaboration with Strobe & Lazn and featuring Sapele. "Tight" has been featured in sets from the likes of Martin Garrix, Nicky Romero, Don Diablo, and more and it destroys the dance floor. We here at TSS also got a chance to talk to the German duo to talk about the song, how their sound has progressed through the years, and some other fun things. So check out the interview below and make sure to support the song!
Plastik Funk, Strobe & Lazn Feat. Sapele – Tight | Download |
TSS: "Who" with Tujamo was the first song I heard by you guys. How would you say your music has evolved since then?
Plastik Funk: "Who" was probably a door opener and put us in the attention of many people. But already long before this tune and of course many releases after, we are releasing all kind of house music. After "Who" the scene and gigs became more and more big-room or "festivalish," so also our sound changed a bit. But we always stuck to our love to house. Now we are more than happy that the sound of today goes back to house and groove. Not just "Drops" and loudness.
TSS: Tell us about your new song "Tight."
Plastik Funk: "Tight" was born from an idea of working together with our friends Strobe and Lazn from Munich. We met so many times and always talked about doing something together. After ADE last year in Amsterdam, several beers and some long nights out, we made plans and talked about ideas to work on. We were sending initial ideas back and forth until the result was good for both parties. Sapele from Sweden then
performed the vocal on this and here we go.
TSS: You worked with Strobe, Lazn, and Sapele on "Tight." What was it like to collaborate with so many people to create one cohesive song?
Plastik Funk: Actually it was really inspiring as we all had the same vision. Strobe and Lazn are a
team, that work together for some time, so they are a well running system, as we are. And Sapele is a good friend we met during some writing sessions in Stockholm in 2014. He is very familiar with our music and always knows what we need.
TSS: Who is the one artist, inside or outside of electronic music, that you have always dreamed of working with?
Plastik Funk: We always wanted to work with Michael Jackson or Quincy Jones. As the first option is going to be difficult now, Mr. Jones would be a the ultimate dream partner to work with.
TSS: Do you have a favorite festival, club, or city to play at?
Plastik Funk: We love all kinds of festivals, Tomorrowland, Ultra, Streetparade or all the "smaller" ones. But any club gig can be as energetic as a festival show, if the people really dig the music and go bonkers.
TSS: Here's some fun questions now!
TSS: Favorite type of sandwich?
Mikio: Chicken teriyaki.
Rafael: Ham & cheese.
TSS: Batman or Superman?
Plastik Funk: Superman!
TSS: What do you like to do when you're no DJing or producing music?
Plastik Funk: We like playing football/soccer. Chill with friends and family and have some nice food.
TSS: Biggest idol(s)?
Plastik Funk: Our parents!!!!
TSS: And finally, what else is in store from you guys in 2016?
Plastik Funk: We have just finished some remixes we cannot talk about yet… but also several singles coming on Armada Deep starting in March. You can also still get you copy of our "Funk You Very Much" shirt in our merch store ;)
"Follow" Plastik Funk: | Facebook | Twitter | Soundcloud |
Comments
comments