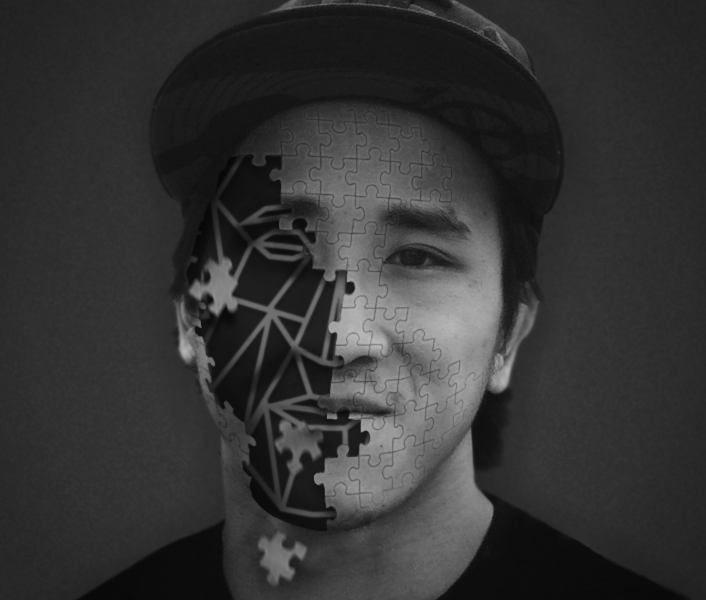 If you're a fan of electro and progressive house you have to be familiar with the name Florian Picasso by now. He has been putting a refreshing touch on electronic dance music's two most prominent subgenres for just over four years now and plans to leave his mark on 2016.
We recently had a opportunity to chat with Florian and see what plans he has planned for the near future.
Florian Picasso – Kirigami |
TSS: 2015 was quite the year for you with a number of releases including releases on Mixmash and Protocol, how did it feel to show the electronic community what you're all about during the course of last year?
Florian Picasso: It felt amazing! It's still hard after the origami track the bar was set high and now people are expecting me to do only this style which I feel very comfortable with but life is about challenges and exiting the comfort zone so expect the unexpected for this year.
TSS: Your latest track "Vanguard" was just released via Dim Mak, can you tell us a little about how that track came together?
Florian Picasso: Vanguard is a mix between techno trance and bass music ! The break was actually for another track but then it fitted the drop, I tried to make bass music without copying everything out there on the market at the moment.
TSS: Speaking of Dim Mak, you and Steve Aoki are pretty close. How did you first meet Steve and what's your relationship like?
Florian Picasso: I met Steve at a festival backstage two years ago. We now speak on a daily basis, he's been there for me since my early beginnings to guide me as a mentor and artist in this industry.
TSS: Word on the street is you're sitting on a few collaborations, can you give us the inside scoop on what you've been working on?
Florian Picasso: I can confirm the one with Steve Aoki, it's a banger… The other ones are in the style of Origami it will be a collab with a very young talented artist, I can't reveal his name yet but the outcome of that should be pretty huge.
TSS: Have you found that the people you've had the opportunity to work with helped in learning some new tricks?
Florian Picasso: Yes but actually more about the scene and this whole industry than the music itself… That's the great thing about working with some of the pioneers out there!
TSS: In addition to the collaborations, you've been working on your debut album! Can you tell us a little about that?
Florian Picasso: It will actually be an LP it will be more crossover and more like an artist side project.
TSS: Well, it looks like 2016 is shaping up to be bigger and better than last year, is there anything else fans can expect from you this year?
Florian Picasso: A lot of new music!
Comments
comments