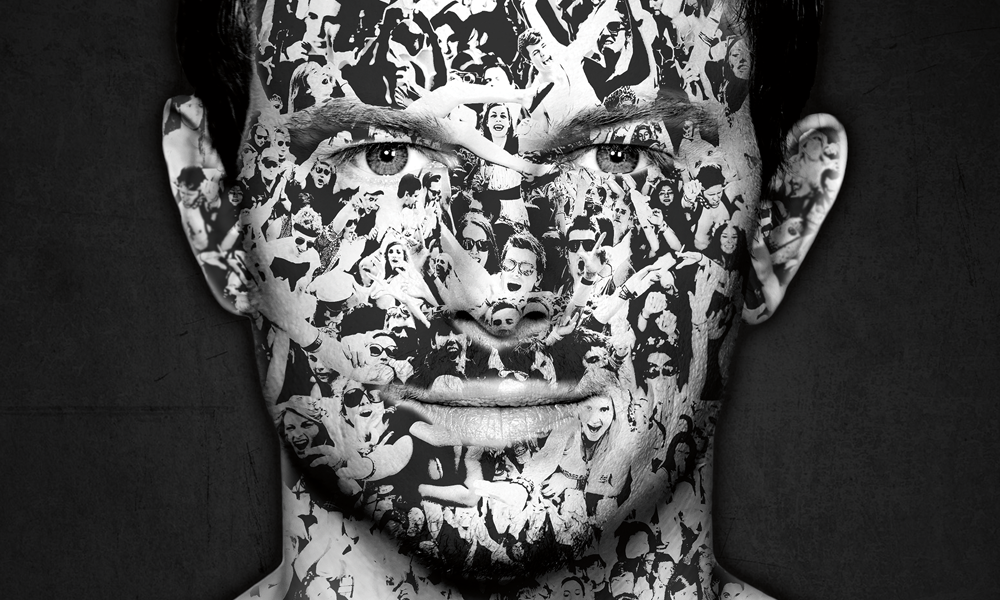 2015 turned out to be one unforgettable year when it came to album releases in the world of electronic dance music and 2016 seems to be shaping up to be just as big. One album that will be leading the charge with Fedde Le Grand's first studio album since 2009; Something Real which is set February 26th.
We had the privilege of chatting with the Dutch legend to get the inside scoop on his upcoming album.
Fedde Le Grand and Merk & Kremont – Give Me Some |
TSS: Last time we sat down to chat your album was 70% done and now here we are with the release of 'Something Real' right around the corner, how does it feel to finally be able to share this with your fans?
Fedde le Grand: You know, it feels really great to finally have a finished product ready for the fans. 'Something Real' has been a wonderful experience because it really has enabled me to completely open myself up creatively. That might sound a bit weird, but usually when producing a record you always have the club in mind, how will it all turn out on the floor, etc. I specifically tried to let loose as much as possible and forget any 'rules' that I usually try to adhere to when producing, and just focus on the music, letting the vocals speak to me and working from that. It turned into an amazing collection of tracks that I'm really proud of. I must also thank my fans for being so patient for all these months as well, it will have all been worth waiting for I promise!
TSS: You've been working on this album for a few years now, are you nervous about the release or are you more excited to get it out there?
Fedde le Grand: Well my last album, Output, was out in 2009 and ever since it's release I've been working up to Something Real in a way. I've made so many new tracks but only the very best have made it onto the album. I'm obviously slightly nervous about the reception it's going to get but fingers crossed it's positive.
TSS: Why did you decide to go with the title "Something Real"?
Fedde le Grand: So my reasoning behind the album was to try and move the focus away from all the hype and pigeonholing that comes with releasing new music – which is where the title came from. I wanted to create something real, and not something that conforms to a genre in a 'fake' way. I specifically tried to be as open-minded as possible and wanted to challenge myself with no limits on my creativity. I think that's resulted in some really great tracks and has opened a whole new box of inspiration for me, the whole process felt really liberating.
TSS: It's been 7 long years since the release of "Output", what changes have you noticed in the electronic scene since then?
Fedde le Grand: I think there's been a whole host of changes, some for the better, and some for the worst. It's amazing how easy it is now to put your music out there, all you need is a SoundCloud account and Facebook page. However this has also bread a culture of quantity over quality, where producers push out so much music to keep their fans interested that some amazing tracks are just lost in all the content. The rise and rise in popularity of EDM has meant that DJs can now make a living from their music and turn it into their livelihoods, which I guess is a good thing.
TSS: Why did you feel now was the time for the release? I remember last time we spoke you were postponing things because there were so many albums coming out.
Fedde le Grand: It's always hard to judge when to release an album but I think late Feb is a good time for me and for the scene in general. I didn't want to do it in Spring because I have to focus on GRAND then, and if I left it to the summer things just get lost in all the festival press. So yeh, now's a good time!
TSS: You mentioned this album has a little bit of everything, some funky electronic tunes, a few bangers and a lot of vocal tunes. Why is it so important to show your versatility as a producer when it comes creating an album.
Fedde le Grand: I guess the simple answer to that is that you don't want listeners to get bored listening to the same kinda stuff over and over again! I think for me it's also important to prove to myself that I am capable of experimenting with different styles and don't rely too heavily on a set formula. You need to keep challenging yourself. Always.
TSS: What would you say is your favorite track of the album?
Fedde le Grand: I think at the moment that would have to be "Give Me Some" that I made with Merk & Kremont. It just got released this week and somehow it really is a record that the more you hear it the more you like it. I spent ages trying to get that bass part sounding good, and I think I just about managed it. It really drives the track forward and gives it a bit of a funk edge which I love.
TSS: "Something Real" drops Feb. 26, what else can with expect from Fedde Le Grand in 2016?
Fedde le Grand: The goal for 2016 at the moment is to make sure GRAND is as spectacular as it is in my imagination right now. There's still so much to organize and prepare but things are slowly coming together bit by bit, just finalizing all the performers. After that it will be Ultra South Africa which I'm super excited for, then summer festival season, then after that, who knows!
Comments
comments