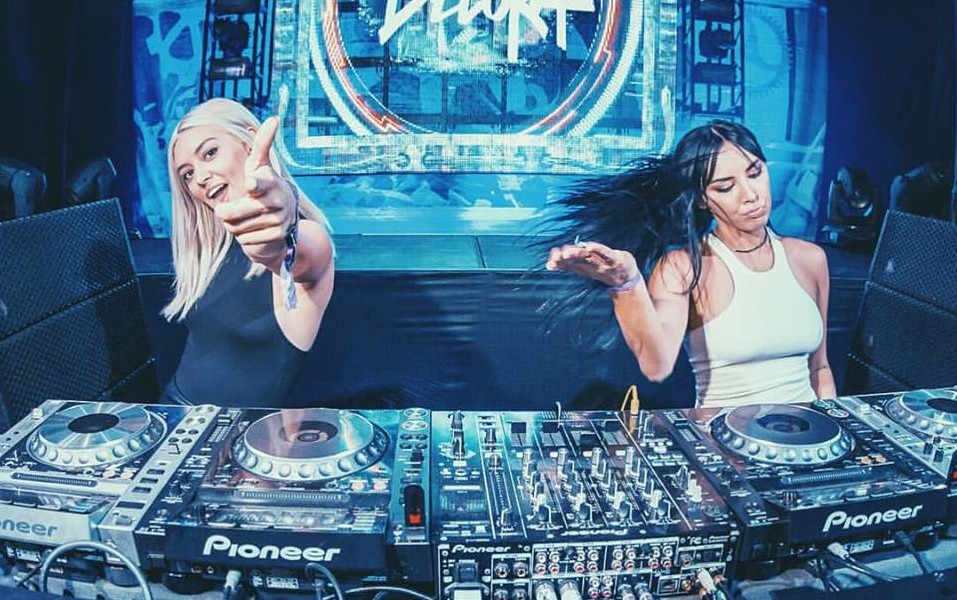 DJ duo Delora have recently exploded onto the electronic music scene, and it's clear that they have absolutely no intention of coming to a halt anytime soon. And for good reason! The sisters, originally from Texas, are incredibly talented along with an alluring spark that would make anyone become an instant DELORAHOLIC. We recently had the chance to talk to Devyn and Morgan as they stopped in San Francisco while on tour with Borgeous. In this exclusive TSS interview, they revealed it all! From their humble beginnings of making Youtube videos covers, up to Devyn's appearance on the hit TV show "The Voice," the two share how their past experiences in life have been all leading up to this one moment: DELORA.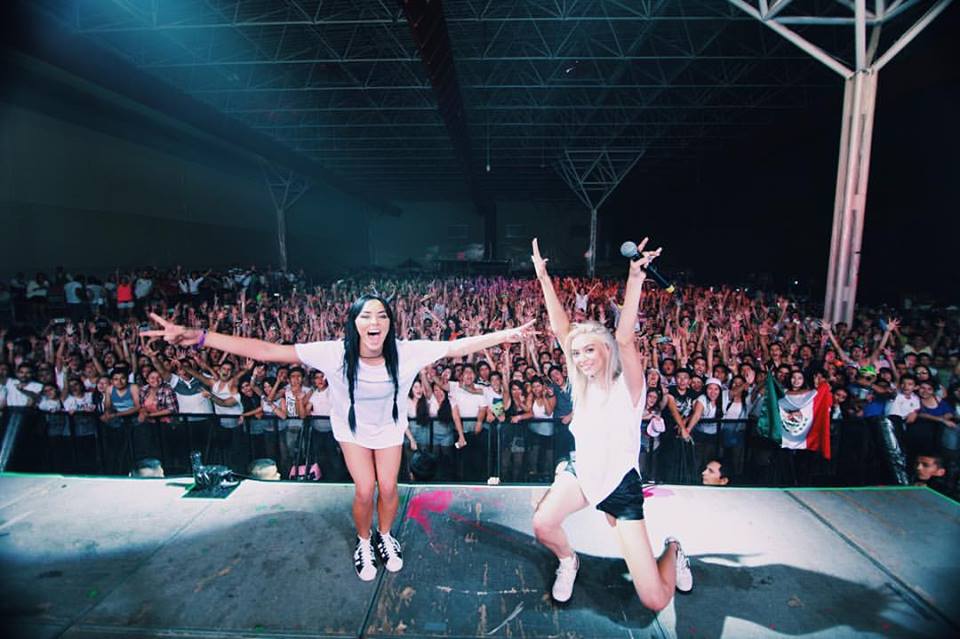 TSS: How did you two come together to form Delora?
Devyn: We're sisters and ever since the beginning, we have always done music. Our whole family plays music which meant we've always had equipment around. I was really into singing while Morgan was a sick drummer. I was then on a show called "The Voice" and there I met a lot of people while I did demo stuff. Eventually we started songwriting, paired up with our knowledge of DJing, we put it all together!
Morgan: DJing was kind of like another instrument for us. The tables were a new instrument for us to take on. While I was growing up, I was cheerleading and dancing, always doing performance stuff. Because of that, I was always constantly making the mixes for my teams. So when we got together to form Delora, it came pretty naturally. Our experiences in the past led us to Delora.
TSS: The ratio of male to female artists in the dance industry is quite a large difference. What are you thoughts on this and how does it motivate you with Delora and making an impact with your music?
Devyn: I've noticed that more currently women are starting to get more of a spotlight put on them which is great. It's been incredibly welcoming. Any girl, as long as you have the talent and hard work ethic, you can definitely make it. It's sad that up until recently EDM has been more geared towards men, but it's been overall starting to open up to women too. Music is universal and everyone can be a part of it.
TSS: As artists, where do you get your inspiration and influences for your music?
Morgan: I take a lot of inspirations from everyday life. I'm constantly writing, everyday and all day. Even today on the plane! [laughs] Whatever I'm going through, I take out my phone and take notes. Every song we've done, we take from our lives. There's a story behind every song.
Devyn: A lot of my influences come from dancers or vocalists that I really admire. There are no limits, I've even been inspired with ideas from rap artists and such.
Morgan: Yeah we come together and bring everything together. It's great that we have each other to help each other out. We bounce off of each other which make our songs thrive.
TSS: Your new track with Jay Cosmic "Have It All" just released on Spinnin' Records and has been a huge hit. Can you further dive into the process of creating the track up to what it's been like now that it's finally out?
Devyn: Jay Cosmic is a really good friend of ours! We're under the same management which is how we got introduced. We came to him with a little bit of a melody and asked him if he was interested in working with us. At the same time, it was something new for him too. Overall, it was experimental for both of us but a great collaborative process and track.
Morgan: The response has been great too! It's been growing very organically.
TSS: You two are currently on tour with Borgeous! How has it been so far?
Devyn: It's been awesome so far. This specific tour, it's winding down with the second week but we've been performing for about a year now. One of the things that actually drew me into DJing was the traveling. We love to explore!
Morgan: Yeah, definitely. Getting to make music while simultaneously traveling has been a dream come true. Every stop we always try to explore around the city. It's been super fun, experimenting with new food and meeting new people.
TSS: You two have a very different, unique and experimental sound. How would you explain your type of music to fans and what for them to expect?
Devyn: I think our sound is still very new right now. When we first started playing about a year ago, we didn't even know what we wanted to play in our shows. Every time we do a show, we're learning more and more about what we like to play and what kind of music we want to make for out sets.
Morgan: Our sets are always very high energy filled with live vocals and dance. We always try to be interactive with the crowd. It's not like any of the shows that I've personally been to. We like to get people involved and make it more of a live performance, having fun with the crowd. We want the crowd to be tired by the time they go home from all the jumping and dancing they did! We just want to make it a great time.
TSS: What can fans expect from Delora for 2016?
Devyn: We have some more songs that we have lined up working on. Even some new different sounds that we've been experimenting with! Definitely excited to see how that plays out.
Morgan: We also have some more shows coming out that will tons of fun. Hoping for an awesome year with the tour as well as some fresh music.
"Follow" Delora: | Facebook | Twitter | Soundcloud |
Comments
comments