Summer Camp is one of those festivals that delivers a super diverse lineup year after year and they've been at it for awhile now. I pretty much assumed after they released their phase one that the following announcements would be just as crucial. One thing they always seem to focus on is bringing something to the table for everybody, you got to love them for that because after all bringing different kinds of people together is what the festival experience is all about.
From electronic to jam and even some rap, they bring heavy hitters from all fronts of the industry to one spot. Personally seeing Big Grizmatik got me more excited than I've been for one single act on a lineup in a minute. Its been awhile since these three have blessed us with this awesome collab so I'm positive they have something special in store and I cant think of a better place than Summer Camp for it to go down. Another massive addition is Tom Petty and Mudcrutch, having this legendary act on the bill will surely draw out somewhat of an older crowd. As if they hadn't already captured that dynamic by booking artists like Umphreys McGee and Yonder Mountain String Band. Other big acts added this round include Excision, The Roots, Lil Dicky and Lotus.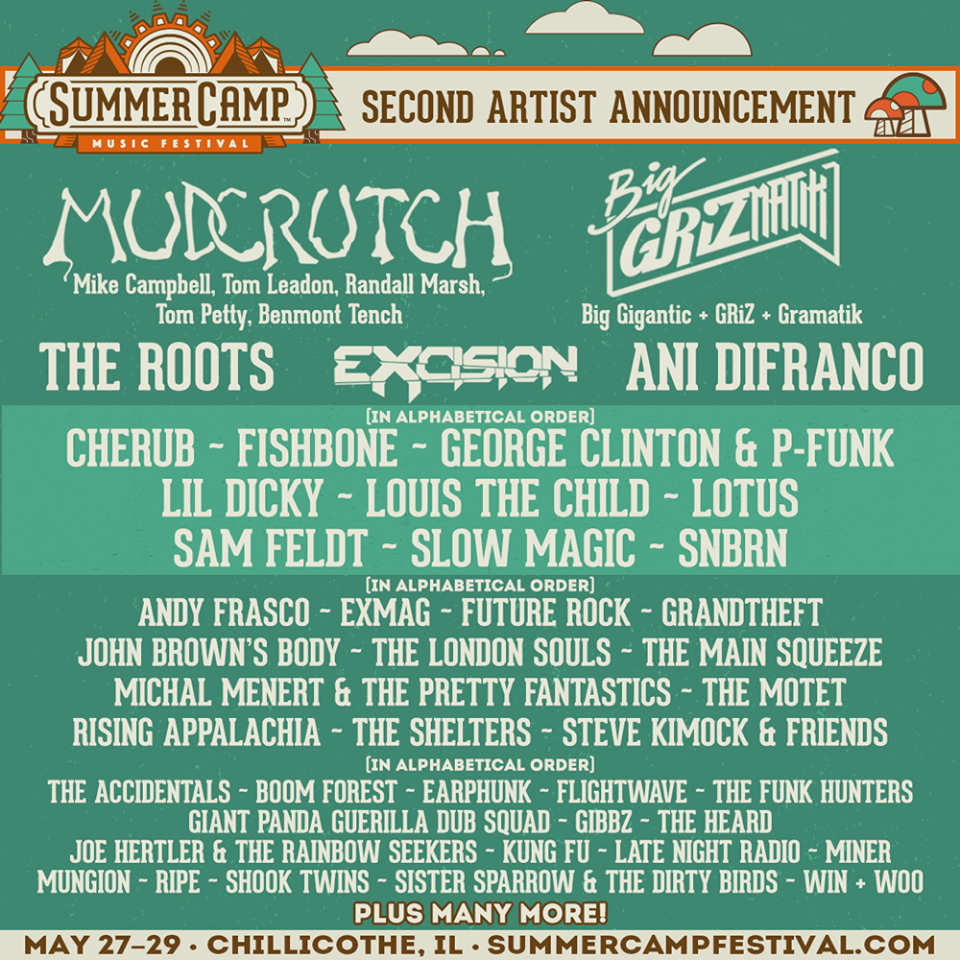 If you're not already convinced then I suggest you go peep that full lineup on their site. Im not 100% sure if there will be a third announcement but in previous years thats how they've done it. To be completely honest Im not sure how this lineup could get any better but I guess we have to wait and see. Check that recap video below to get an idea of the madness that will be #SCamp16!
Summer Camp Facebook/Twitter/Website
Comments
comments