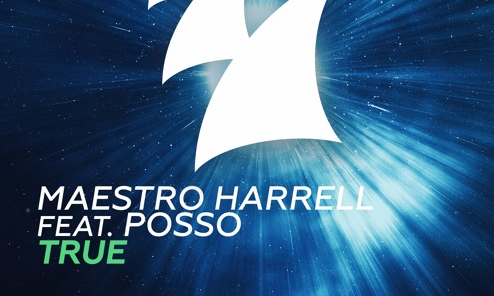 Multi-threat dance floor slayer aka Maestro Harrell is back with another bangin' track. His latest release, titled "True," features DJ duo Posso. The two groups were an obvious match made in heaven as "True" is without a doubt the perfect tune to make any dance floor explode.
When we asked both Maestro and Posso to share their experience of creating "True," an instant spark of passion shone through their answers in just a few short sentences:
"I knew when I made the track it needed a special vocal to compliment the feeling of the track and I feel like Posso really came through and nailed both the melody and subject matter. It's exactly the song you wanna hear at a festival with that special someone."
– Maestro Harrel
"When we were talking about collaborating with Maestro and he sent the instrumental over we were literally floored at how beautiful and orchestral the drop was, we felt like it didn't even need a vocal. So when we wrote to the track our goal was to craft the melody with enough empty space in the vocal before the drop so that it actually supports the instrumental so you really feel the power of the drop when it hits."
– Posso
Out now on Armanda Records, check out "True" down below to experience the little slice of magic for yourself.
Maestro Harrell feat. Posso – True | Download |
"Follow" Maestro Harrell: | Facebook | Twitter | SoundCloud |
Comments
comments