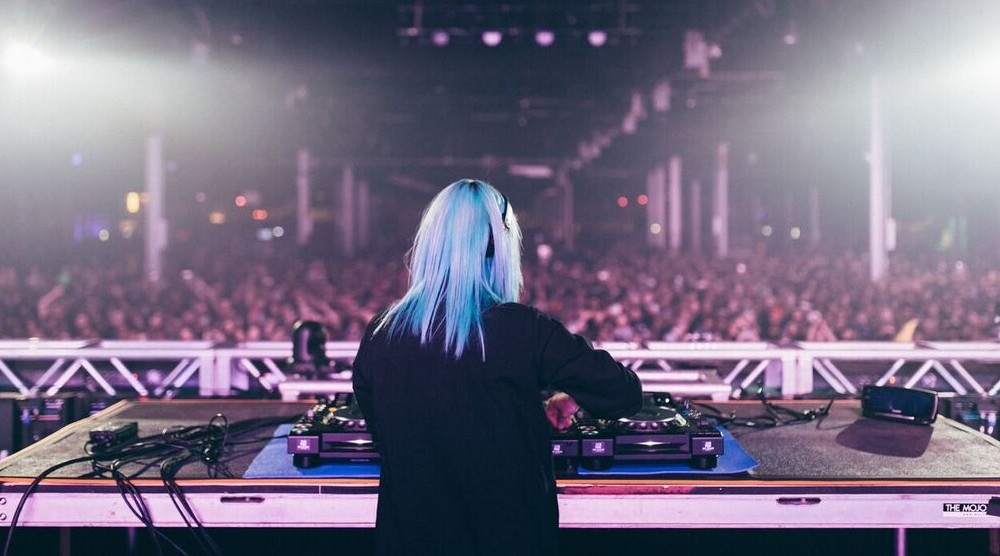 While there is no "DJ of the Year" award in the world of electronic dance music, Mija would certainly be one of the leading candidates, if not THE winner officially becoming an international act in 2015, in addition to achieving a number of other monumental milestones.
There is often a common misconception between Mija and her rise to stardom with her 2014 Bonnaroo 'Sunrise Set' with Skrillex. Many don't realize Amber Giles has paid her dues starting out as a promoter turned DJ in Phoenix, Arizona years ago. She has seized every opportunity presented to her and this creative mind shows no signs of slowing down.
Tearing through the festival circuit, being part of the Full Flex Express Canadian tour, and closing out the year with "Sick AF Tour", the world has finally been able to witness what this turquoise haired talent is all about. Her ability to read any crowd and her impeccable track selection has moved her into the top tier list of DJs in the scene today. Plus, she has been spending her free time (whatever little she had) producing new tunes, so be prepared for a number of new tracks from her this year. Mija may already be on a majority of electronic fan's radars by now, she is definitely one to watch in 2016.
We had the privilege of sitting down with Mija following her set at Reaction NYE to recap her unforgettable year and discuss what her plans are for the future.
Mija – Reaction NYE 2015 |
TSS: It wasn't too long ago that you were doing your thing as a promoter/DJ out in Arizona and now people are coming to your shows wearing turquoise wigs and wearing shirts with your face on them, how would you saw 2015 has treated you?
Mija: Really, really well! I feel like the fans I've gotten this year are a little cult-ish, but it's sick because its all really positive people. Everyone's been really good to me. I feel like I've become friends with a lot of artists that have been in the scene for awhile and I have gotten their respect. I've learned a lot. Overall, everything has been really positive, it's been great.
TSS: You really hit the ground running and this year you officially became an international act being part of the Full Flex Express, Ultra Japan and playing shows in Indonesia, Vietnam, China and India. Have things become overwhelming for you at all or have you just been taking it one day at a time?
Mija: At times, things can get overwhelming, but it's not the traveling or the touring world, it's trying to figure out a medium between what life was before. Coming back from a tour is always a wierd feeling because you're on this crazy adrenaline high then you come back to real life and you're just like "Wait?". It's really all about to trying to find that medium.
TSS: What would you say is your ideal day off?
Mija: I just like to hangout with friends or clean my place. I really like coming home to a clean place. If I know I have to make music or just want to be really productive, I have to make sure everything is clean first.
TSS: Speaking of making music, how has it been progressing with Ableton as you continue to grow as a producer?
Mija: Everything has happened so quickly for me so I've had learn things really fast. I was a DJ before I became a producer so I only started producing over a year ago. It's like anything you know? If you want to learn something new you have to do it over and over again. For me the struggle was finding the time to do that and spending hours in the studio while traveling, that was probably the biggest thing for me this year.
TSS: Have you found that the people you've had the opportunity to travel with helped in learning some new tricks?
Mija: For sure! I like touring with Sonny because he constantly on his laptop. Like he'll be making music while walking through the airport so that's really inspiring to see because I'm like "If you can do it, I can do it." Also just being around other really amazing producers and watching them or getting some help right on the spot has been really helpful to me. Everyone is just really supportive.
TSS: What would you say is the best advice you received or lesson you've learned this year?
Mija: I guess it would be just being surrounded by the right people and not getting caught up into everything else. Like moving to LA and getting sucked up into the crazy party scene that there is there. A lot of people go out there with their focus being on music and end up getting so lost in everything else that is happening. It's really important to surround yourself with people that are constantly creating that way you continue to aspire to be great and you all feed off of each other.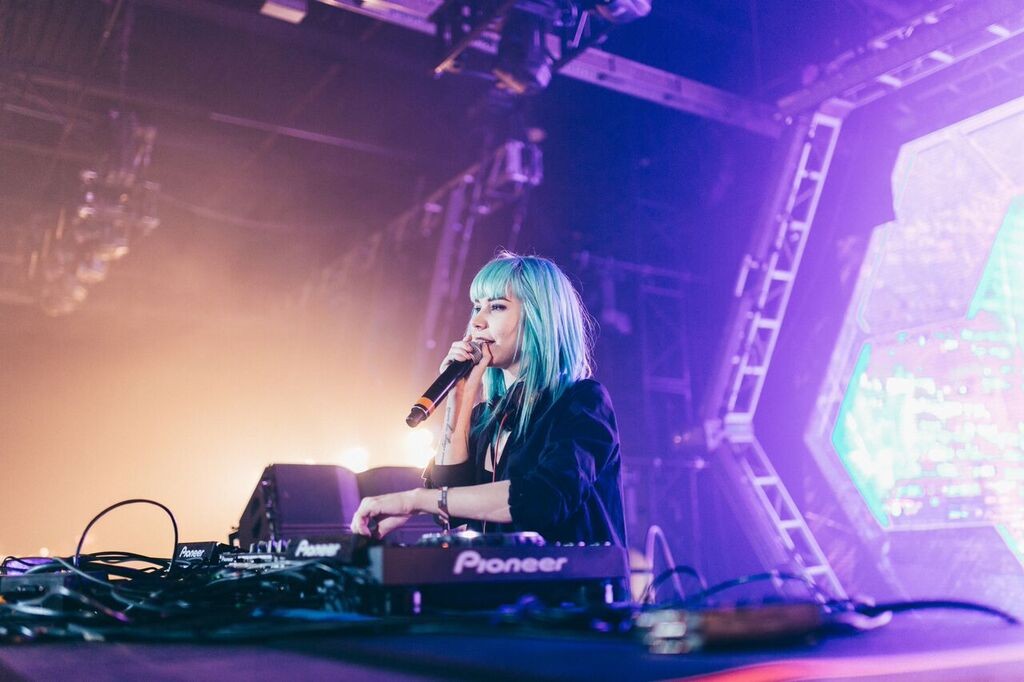 TSS: How has it been returning to Phoenix since your career has really taken off? Didn't you just play there for the first time after traveling the world?
Mija: Yeah, it was a really big festival and that was really, really cool to see. I've watched Phoenix grow from a very small rave community turn into hosting a huge festival at a massive venue. I couldn't comprehend how many people were in front of me. That festival was great, my family was there with all my friends and my little sister was watching me from my stepdad's shoulders…it was sick! There are a lot of hometown fans that are happy to see me come back so it's always cool to comeback to Phoenix.
TSS: Your as seen on wifi re:GIFt party was just the other day and that seemed to get pretty wild with all those special guests, how did it feel to throw an event like that?
Mija: That was really fun! I used to be a promoter and then I started to DJ so I haven't been able to throw a show so it was really cool to bridge the gap between those two worlds. It was great to be able to do it in LA where I've been avoiding doing my own headlining gig because we wanted to curate something on our own. I definitely think that's something we're going to continue to do in the future.
TSS: You recently teamed up with Youth Machine for a few releases, are you going continue to push the fashion side of your career?
Mija: Definitely, we'll continue working with Youth Machine and I've actually been working with a number of different artists not just in music, but like physical artists and I'm trying to get really creative. I definitely have some new stuff coming.
TSS: Tonight you closed your set with your new remix of DJ Snake's "Middle," can you tell us a little be about that?
Mija: My "Middle" remix is coming out very soon on an OWSLA compilation. I actually made it during the Mad Decent Boat Party. I made it on the day that was really sad. We didn't leave the room, we all just sat around, worked and that's when that remix happened.
TSS: Lastly, what does Mija have in store for 2016?
Mija: I'm just trying to finish up my EP right now and then I have my "Sick AF Tour Version 2" tour starting in February and that runs into May which leads right into the festival season chaos. I'm going to continue to make new music, apparel and continue to be as positive as possible.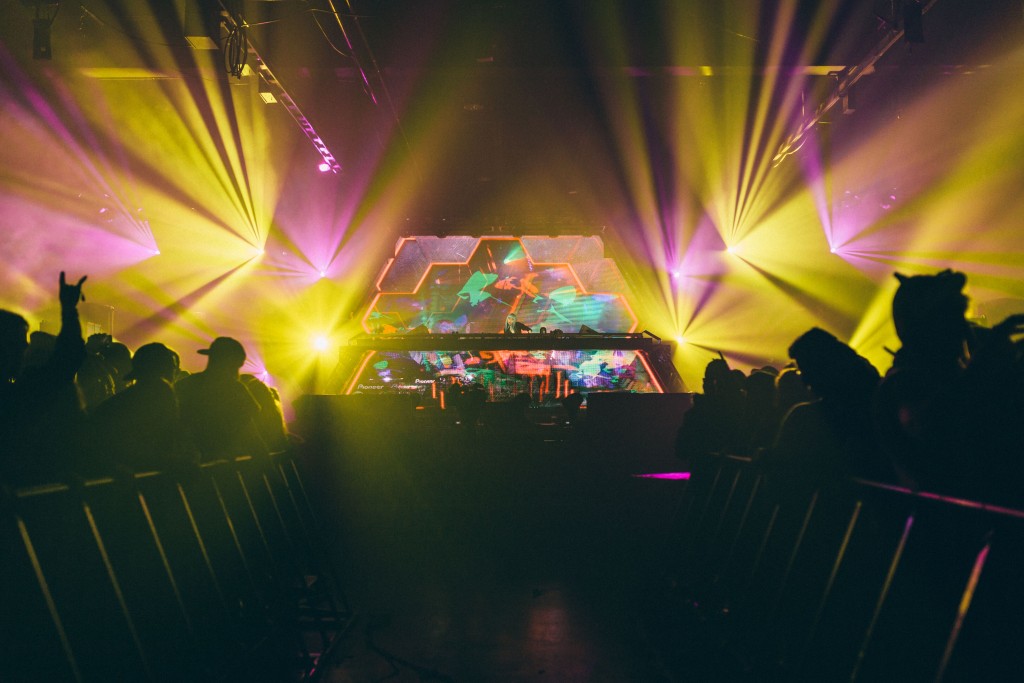 Comments
comments