Well this year has been one for the books in Chicago. React Presents which last year only hosted two festivals took it up a notch adding three more to their repertoire. The addition of Mamby On The Beach as well as Freaky Deaky made everyone wonder what New Years would be like, especially with the early announcement of headliners Deadmau5 and Skrillex. In the past React Presents has hosted some great New Years Eve events including two day runs from names like Zeds Dead, Zedd, and Porter Robinson as their last three.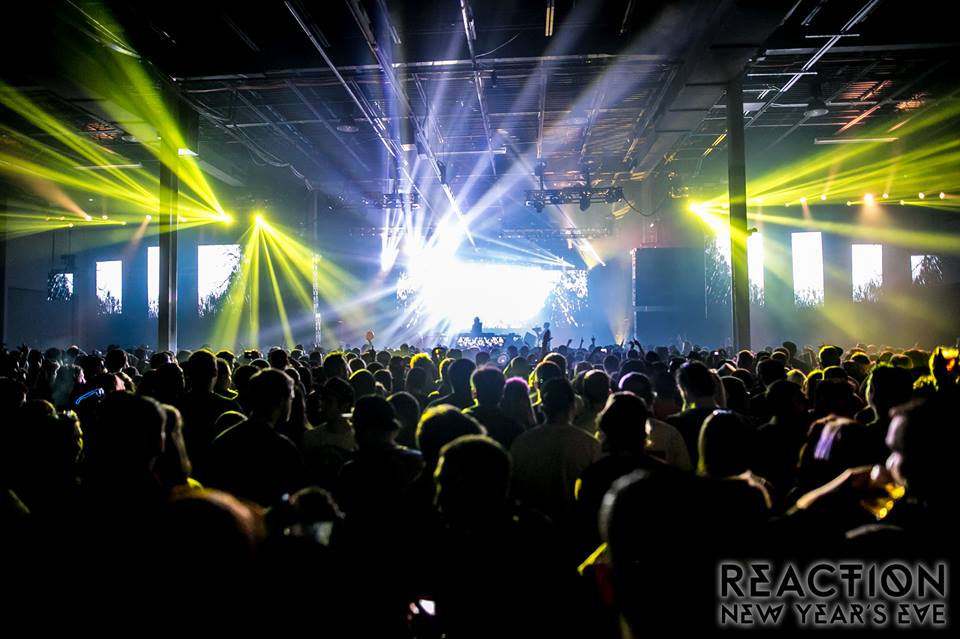 Photo Cred: Greg Rothstein
Walking into the venue, I was astonished. In Chicago there really aren't any indoor festivals so this was a first impression for most of the attendees. Needless to say I was speechless. Imagine an underground warehouse type event, but there were three stages including some additional aspects to the fest that really changed the game. They put an arcade inside the venue, and it was right by one of the stages so you could still groove while playing those classic old school games. There was even an Air Hockey table which drew some massive crowds at times. Not too far from the arcade was a skate park, yes you read that right, React Presents brought in a literal skate park and hosted skate demos all day long.
Photo Cred: Greg Rothstein
While all the extras were great we really were there for one thing, the music. The first day boasted a quite tasteful lineup. Jamie Jones into Bonobo had some amazing vibes with nonstop dancing the entire time. It felt like such an old school rave how everyone was just getting lost in the music. While there were some great DJ's there were also some solid bands that played as well Chvrches was a perfect way to set the tone before Deadmau5 took the stage with Lauren Mayberry's voice being on point for their entire set. This was the first time Deadmau5 had been to Chicago since Lollapalooza 2011 so for many it was their first time experiencing what Mr. Zimmerman had to offer. Although his full production wasn't able to make it due to the weather, that didn't stop the mau5 from putting on a hell of a show.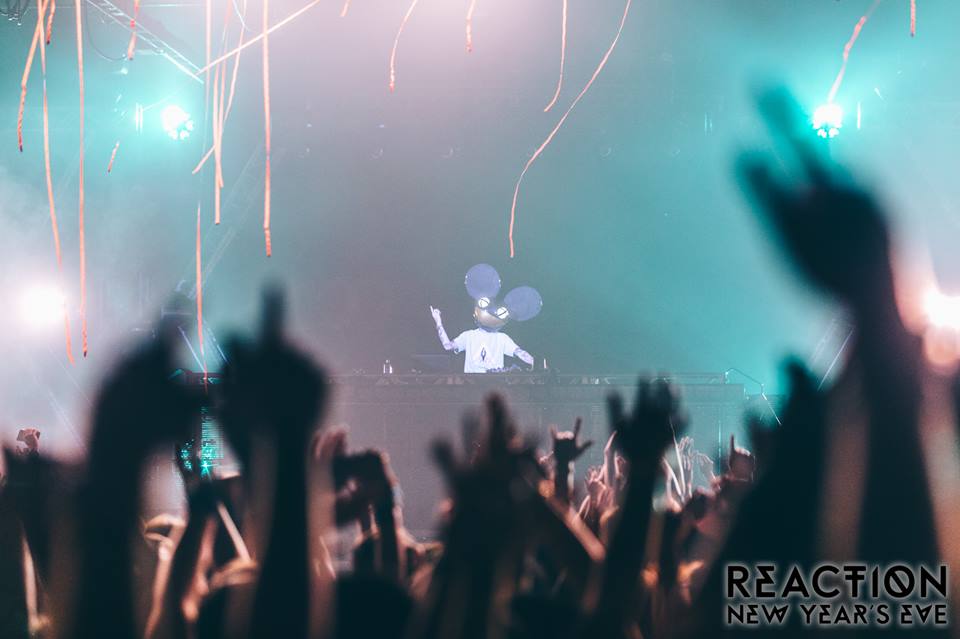 Photo Cred: Carpe Momentum Media
As day two, and the new year approached, the one name on everyone's mind was Skrillex. The main stage was packed with amazing acts all night long. Chicago got to see a few hometown favorites in Autograf and Chance The Rapper. Playing before Autograf was the always incredible Mija who ended the set with her amazing new remix of "Middle" by DJ Snake. That lead into Autograf performing with their new completely live setup. The crowd was loving it the entire time. After Autograf came The Floozies which was more on the heavy side of things but they owned it and everyone was going nuts.
Photo Cred: Greg Rothstein
After a brief break for set up, Chance The Rapper came out and completely won over his hometown crowd. It was nothing but good vibes all around and everyone seemed to know all the words to every one of his songs. With minutes approaching to the New Year, the crowd was blessed with another countdown video like the one that was played last year in Madison Square Garden. There were great shots from all throughout the Chicago, and it had some great recaps from the year including Shia Labeouf's infamous video and David Letterman giving his farewell. It was tough fighting back the tears watching this video. Then as the clock struck Midnight, Skrillex popped out and turned that whole warehouse into a party. While that was happening the rest of the crowd was getting down to Get Real aka Claude Von Stroke and Green Velvet who put on a proper headlining set.
For this being the first New Years festival in Chicago, surely exceeded the expectations. As for the rest of you who weren't able to attend, start saving up your money and make your way out to Chicago for New Years Eve 2016!
Comments
comments