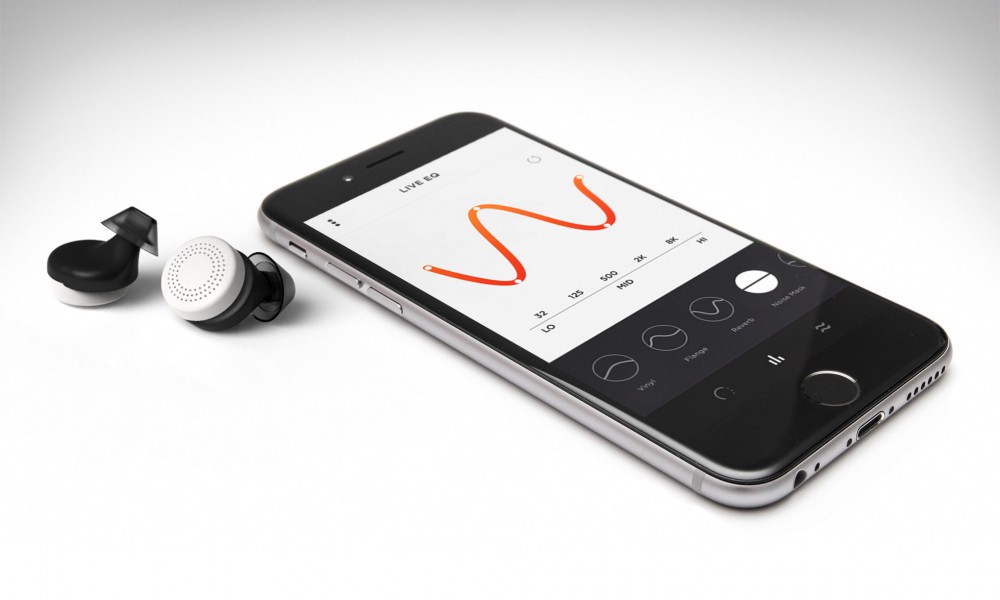 Here Active Listening is the next big thing to hit the music industry, and thanks to an announcement made today, you may be able to get your hands on a pair of the futuristic bluetooth-controlled earbuds sooner than you think. Here announced Wednesday that they will be partnering with California's Coachella Music Festival in order to offer ticket buyers the ability to skip the current 25,000 person waitlist for Here and get their hands on a pair of the earbuds in advance of the festival's two weekend takeover in mid April. Last year Coachella teamed up with the relatively unknown Dubs acoustic filter product and helped launch them to worldwide recognition, and Here is hoping their partnership will lead to similar success.
If you're unfamiliar, Here is an earbud and smartphone app combination that enables users to manipulate sound in real time. With latency benchmarked to be less than 30 milliseconds, users of the earbuds hear audio as it happens around them, but are able to simultaneously EQ, filter or distort that audio to their liking. Whether you use Here to boost the vocals of your favorite band while you see them perform at Coachella or to cut out the sound of an airplane while flying overseas is completely up to you. With Here, what you hear and how you hear it becomes 100% customizable.
To get more info about Here and to join the waiting list head over to their website.
Comments
comments