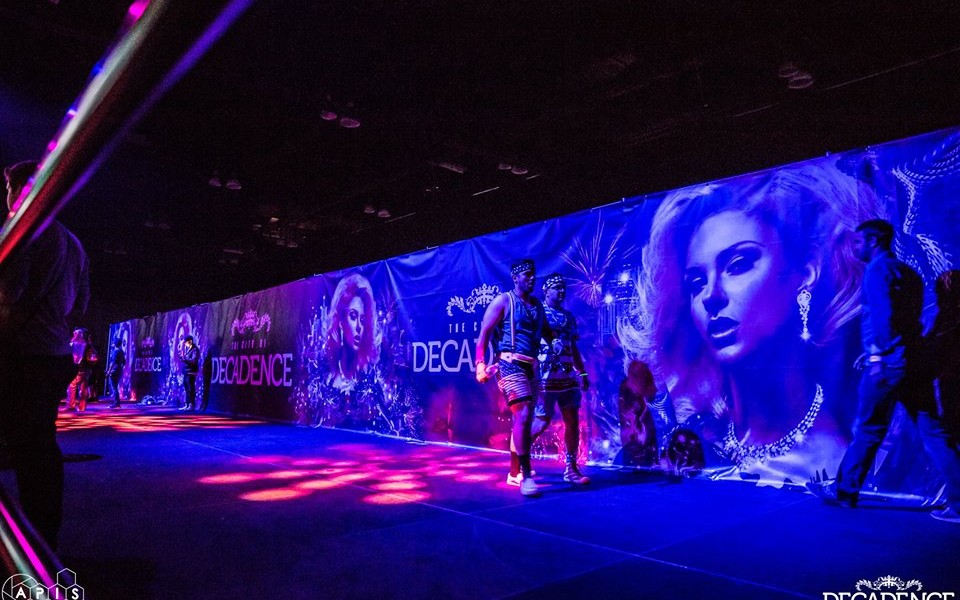 After a crazy 26 hour car ride that included countless bathroom/food stops and a near death experience I finally arrived in Denver for what was one of my favorite New Years to date. Decadence, where do I even start; the work they put in to ensure everyone had the time of their life definitely did not go unnoticed. I witnessed some of my favorite sets, from a few of my favorite artists and the production was flawless. I don't think I've ever been in a venue the size of the Colorado Convention Center and what a perfect location it was for a festy of this caliber. I got to town a couple days early and had the pleasure of checking out some local venues like Cervantes to see Truth with Megladon which was filthy, visiting the holy grail Red Rocks and dining at some of local spots such as Cheba Hut. So much dopeness in Denver to indulge but the ultimate was on the 30th of December when the city of Decadence opened up their doors for its citizens!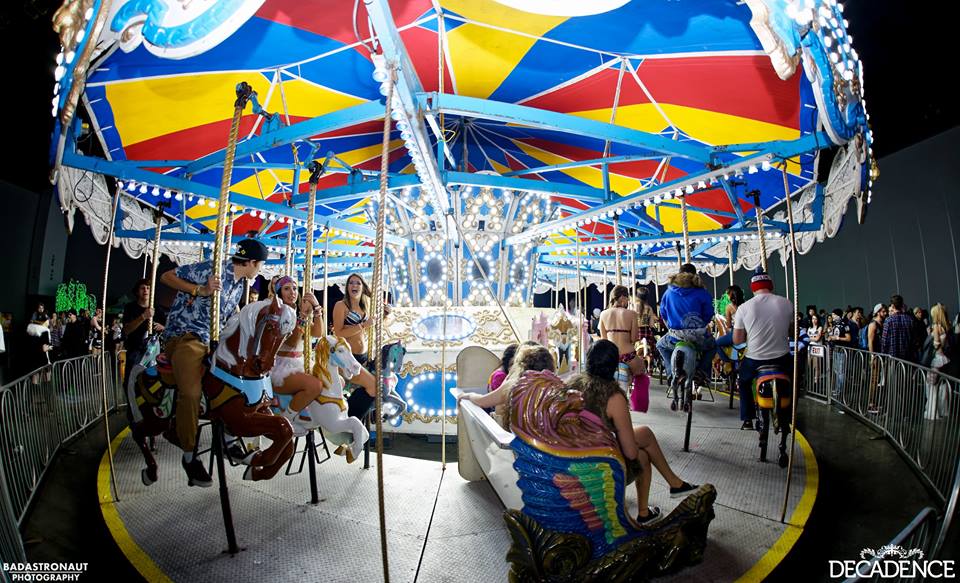 For me, night one started off with Jack Ü which was everything I thought it would be and more. They dropped all of their most known tracks and even surprised by mixing in songs like "Jumpman" by Drake and "Sugar Sugar" by Baby Bash. As is expected from the vibrant duo their set was super high energy and drew out a big crowd for which they definitely delivered! After Jack Ü ended we mobbed over to the City Hall stage to secure our spots for Bassnectar but we were also blessed by the funky up tempo sound of The Floozies while we waited.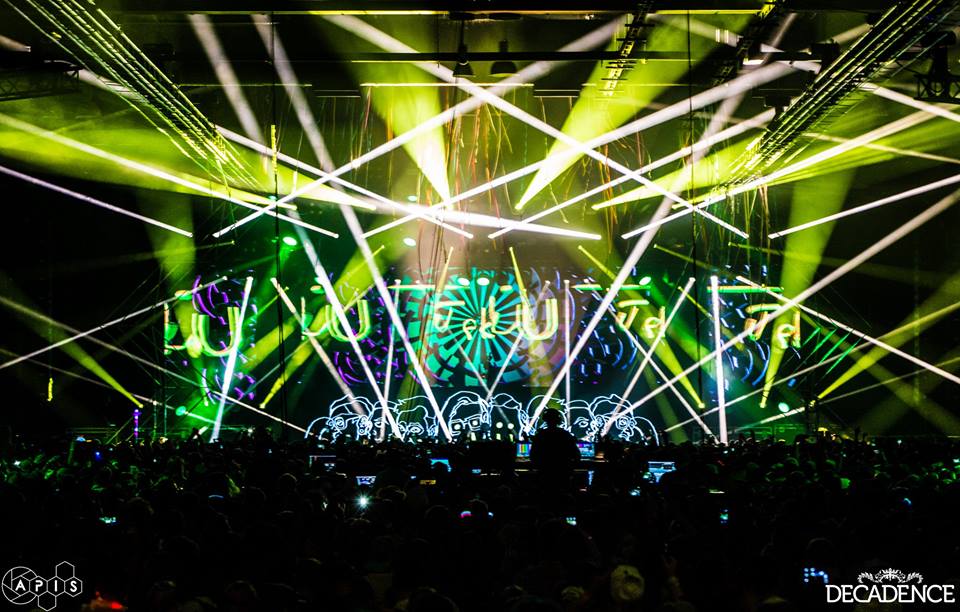 I always feel for artists who have to play before Nectar because it seems the majority of the crowd is just camped waiting for him. This very well may have been the case but I couldn't tell, everyone was vibing out with The Floozies and overall I think it was a good idea to put an act like them in this slot. By 11:40 it felt like everybody in the huge building had gathered in front of this one stage to witness what the bass god had cooked up. One of my favorite moments of his showing was him mixing "Where's Your Head At" into a dirty remix I've never heard of "Basshead" by him of course. If his raw display of musical prowess wasn't satisfying enough, he also announced that the home of his very own festival would be right in Colorado!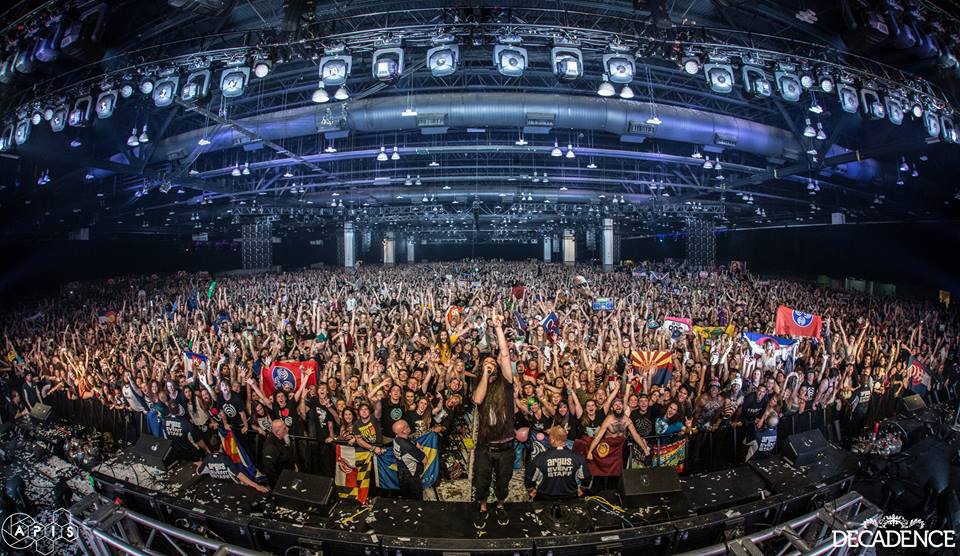 After Bassnectar was finished rearranging everyones brain I stayed put at the same stage to catch the dude Gramatik do his thing. Everyone who stuck around until the end of his set was blessed with an unreleased ID (peep that here) that he had never tried on a live audience before. Staying true to form, Gramatik also brought the funk and had everybody leaving the convention center to end night one cheesing from ear to ear.
My plan for day two was to actually explore the venue and scope some of the amazing art installations that everyone was talking about in between artists on my schedule. I saw pictures from last years Decadence but to actually appreciate the size of this building/the work it took to make these two nights happen you have to be there in person. Two sets in particular stood out to me from day two; Big Gigantic and Excision.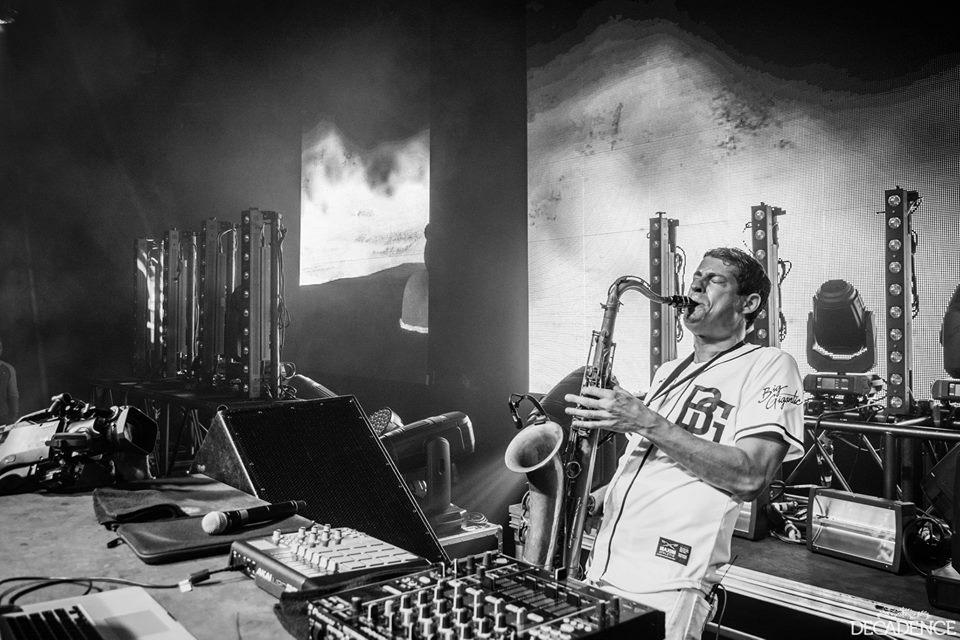 I was blown all the way back by Big G and the set that they played, I haven't seen them crush like they did on NYE in a minute. A lot of people were faced with a tough decision; to stay put or head to Deadmau5 for the countdown into 2016. Wasn't that hard of a decision for me, I stayed and watched the homies bring in the new year with a balloon drop and what sounded like a holiday appropriate remix of their track "Shooting Stars." I didn't sleep on the Mau5 all the way though, after Big G ended I headed to the City Hall stage to catch the close of his set. The first thing I noticed when I walked up was a massive stage setup specifically for him and a bunch of his followers wearing their Mau5 heads. Honestly I didn't stay for long but while I was there I enjoyed myself; it was my first time seeing Deadmau5 and I certainly wouldn't object to checking him out again.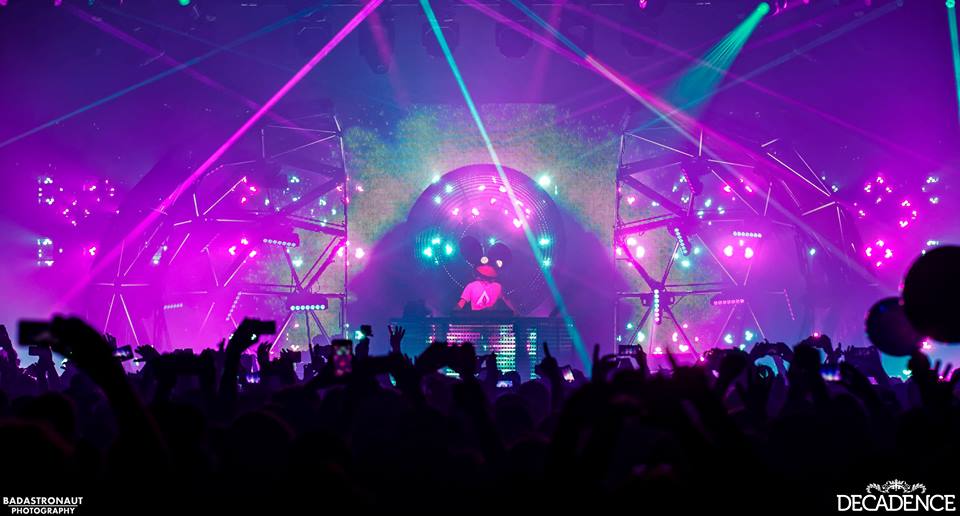 Last but not least! What was easily my favorite and most hype set of the whole weekend, Excision! One of the heaviest shows I have ever witnessed him put on and I've seen him a solid 7 times in the past year. He opened with "X Rated" and dropped pure filth like "Bounce" by him and a remix of "Nothing On Me" by Phiso throughout his set that had everybody head banging the whole time. The night ended on a relatively high note because Excision left us after dropping "Headbanga" but I think everybody was half way okay with this considering how monstrous the set he just threw down was.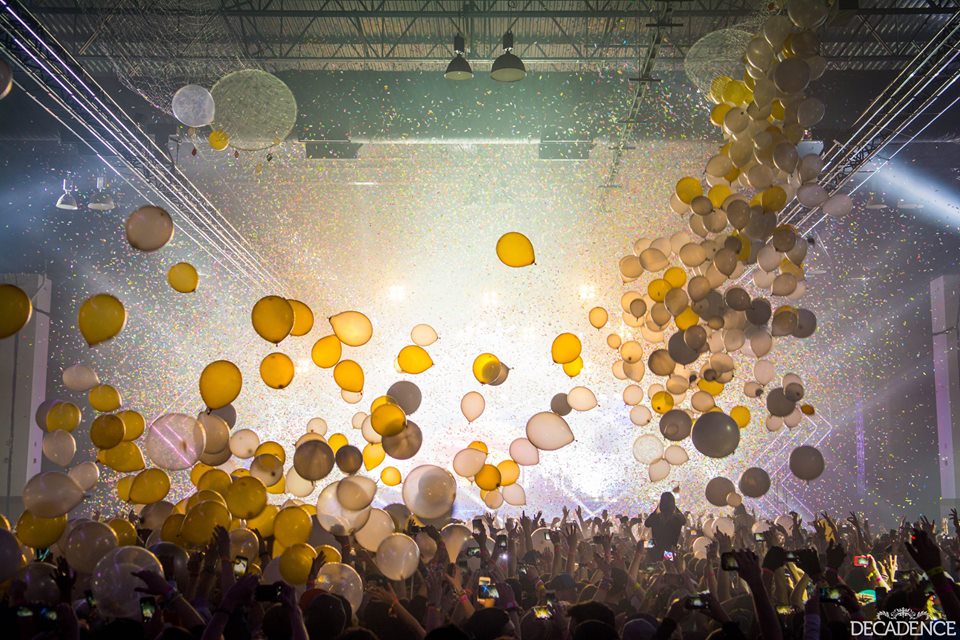 All in all Decadence for sure falls on my list of festivals that I must return to. Friendly staff, awesome venue, killer production and all in one of the most entertaining cities in the country! Until 2017 when the doors to the city are open to us once again… its been real 2015!
Decadence Facebook/Twitter/Website
Photo Cred: APIS & Badastronaut Photography
Comments
comments