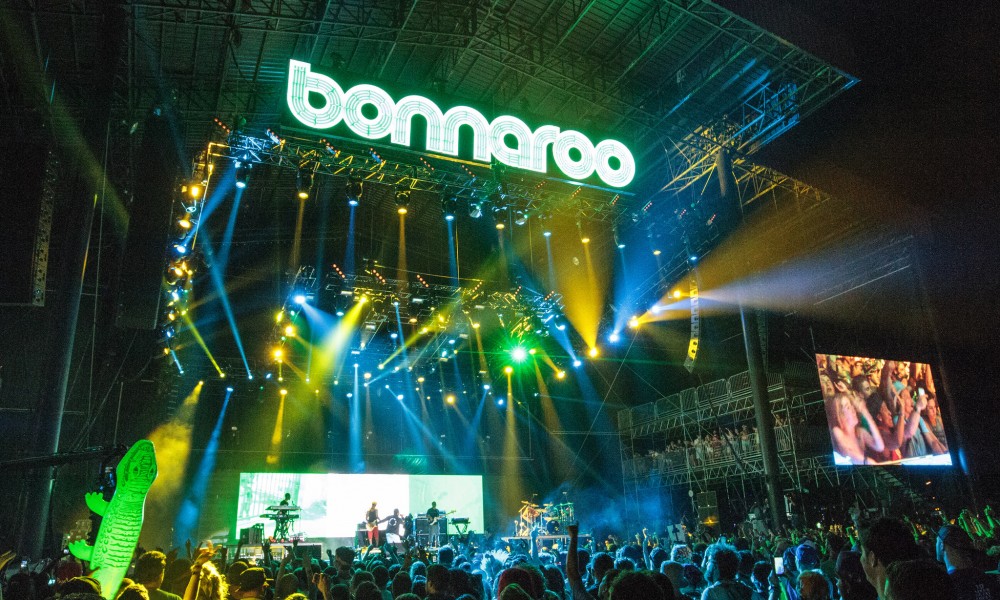 The act of simply posting an image of your lineup will soon begin to no longer suffice in the constantly evolving world of music festivals. Patrons are constantly demanding new methods to grab their attention and Bonnaroo Music and Arts Festival, one of the most renowned events throughout this industry, is a step ahead of the game.
From allowing "Weird Al" Yankovic to host the live announcement of their 2013 lineup to having the very patrons attending 2015's installment make the announcements via their social media accounts, Bonnaroo's originality is on constant display. 2016 has continued to follow suit as the official Bonnaroo Music and Arts Festival lineup was just released for the masses and in a very special way. The lineup was announced via Conan on TBS, the first time we've ever seen a Music Festival lineup announced live through a popular talk show.
Last week, Bonnaroo revealed that their lineup would be announced on January 19th at 11:00 PM Eastern on Conan. Everyone has been patiently waiting for tonight's announcement to see who is going to grace the What and Which Stages as well as This Tent, That Tent and The Other Tent. With the 15th anniversary of the Festival taking place this year, there has been a lot of speculation as to whom will be traveling to Manchester, Tennessee this summer.
Pearl Jam, LCD Soundsystem, M83, J. Cole, Zeds Dead, RL Grime plus many more will be heading to The Farm this June. Dates for the festival are June 9-12 in Manchester, TN. Tickets go on sale January 22 at 12:00 PM EST, so don't forget to grab a ticket before it's sold out! Check the rest of the stellar lineup below.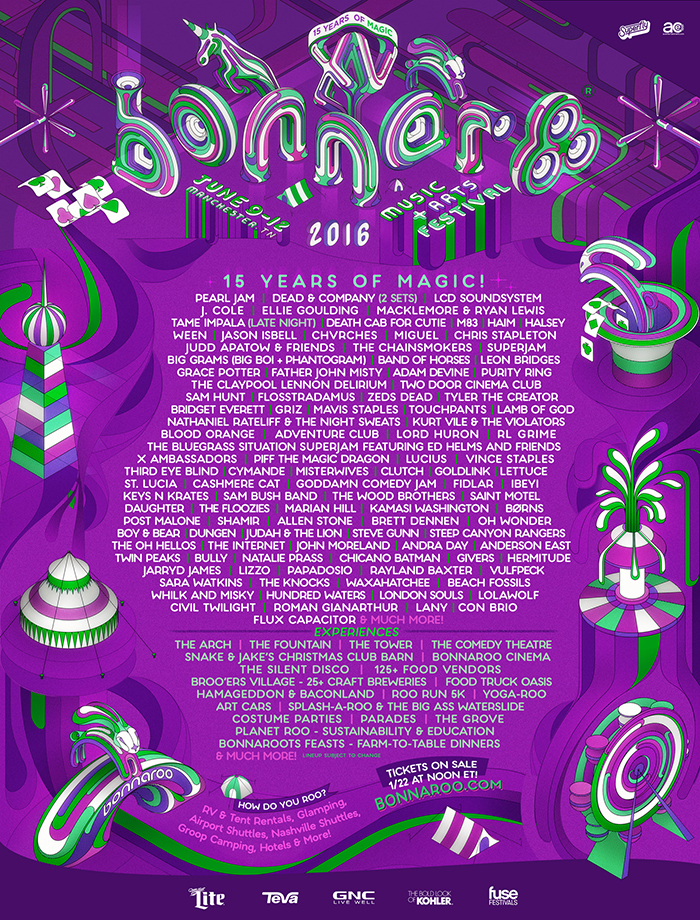 Comments
comments