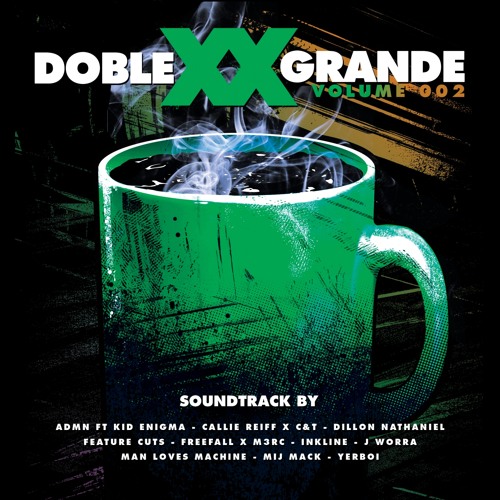 If you thought the first edition of Audiohpile XXL's Doble XX Grande Compilation was something out of this world just wait until you listen to their second addition to the compilation series. This album is full of tasty treats ranging from house, tech house, garage, and everything in between.
Artists featured on the album include Dillon Nathaniel, FreeFall, Inkline, Callie Reiff & C&T, just to name a few. If you are looking for some minimal and more chill and funky house sounds go no further than "Handle That" by Dillon Nathaniel, "Jakt" by Man Loves Machine or "Hold It Down" by ADMN.
If you're looking for something a little more upbeat and heavier head towards "Freak That" by Yerboi or "Mr. Crepsley" by Inkline who have got those sounds on lock. For the bass house fans you will want to check out "Shukka" by Mij Mack, "Like Dis" by Callie Reiff & C&T or "Sheryl Swoopes" by Feature Cuts. For those looking for a little something in between you will want to take a listen to "The Underground" by FreeFall & M3RC and "I Boss" by J Worra .
As you can tell this album has something for everyone and no matter your preference I highly recommend listening to each track as they all stand out in their own way. You can purchase the album now so if you're digging this make sure to do that and support these emerging artists or you can also stream in full below. Happy listening!
Doble XX Grande Compilation – Volume 002 | Download |
"Follow" Audiophile XXL: | Website | Facebook | Twitter | Soundcloud |
Comments
comments