Bob Marley's immortal legacy lives on in electronic music and this time it's not in a tropical house track (No shade…all love here). Bob Marley is commonly associated with chill, positive and laid back vibes but make no mistake, dude could turn up with the best of em. So it seems only fitting that in the marijuana clouded trap world that someone eventually get up and get in the studio to flip a Marley classic and give it some ooomph! Well, Italian producer group Sloth Syndrome teamed up with Moroccan bred beatmaker Jam Aunni for a OG Marley mix like you've never heard before.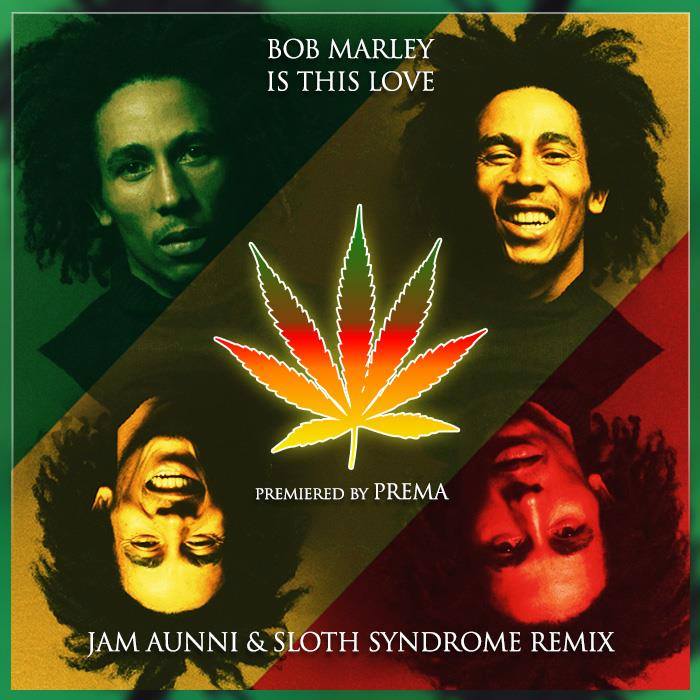 I can already feel the blow back coming from music fans who would consider a trap remix of Bob Marley the ultimate disrespect. First of, chill out…it's what Bob would've wanted you to do. Second, it's been done before and the world didn't explode so stop telling producers what to do. This track samples one of Bob's all time jams "Is This Love" and blends somewhat seamlessly into a slamming halftime swing trap drop with loads of bong rattling bass. It keeps the happy, feel good vibe of the original record but just establishes it in a whole new context. I can listen to this track and imagine the beautiful group sing along that would take place on the dancefloor, then the absolute calamity of fun that would ensue once the drop hits. This is a secret weapon for any DJ to throw into their set if they really want to make a moment that people can leave with after the show is a faded memory.
In all not so serious seriousness (I know that's hard to wrap your head around), this track will just put a smile on your face and that's what Bob was all about. That's what this remix is all about as well. Much love and  respect to Jam Aunni and Sloth Syndrome for this one. So grab that free download, roll one up with your loved ones and turn those speakers way up!
Bob Marley – Is This Love (Jam Aunni & Sloth Syndrome Remix) | Download |
"Follow" Jam Aunni: | Facebook | Twitter | Soundcloud |
"Follow" Sloth Syndrome: | Facebook | Twitter | Soundcloud |
Comments
comments