The best time of the year is upon us! Of course Thanksgiving just passed, Christmas is quickly approaching and then comes New Years. Most people have set plans with their family for the first two but when it comes to the latter music lovers all over are faced with a tough dilemma. Festivities everywhere and what makes the decision most difficult is that on the list of events to choose from like 85% of them are popping. After many weeks of deliberation I came to the conclusion that Decadence is definitely going to be the most lit. Sit back and let me tell you why you should ring in 2016 with me in Denver.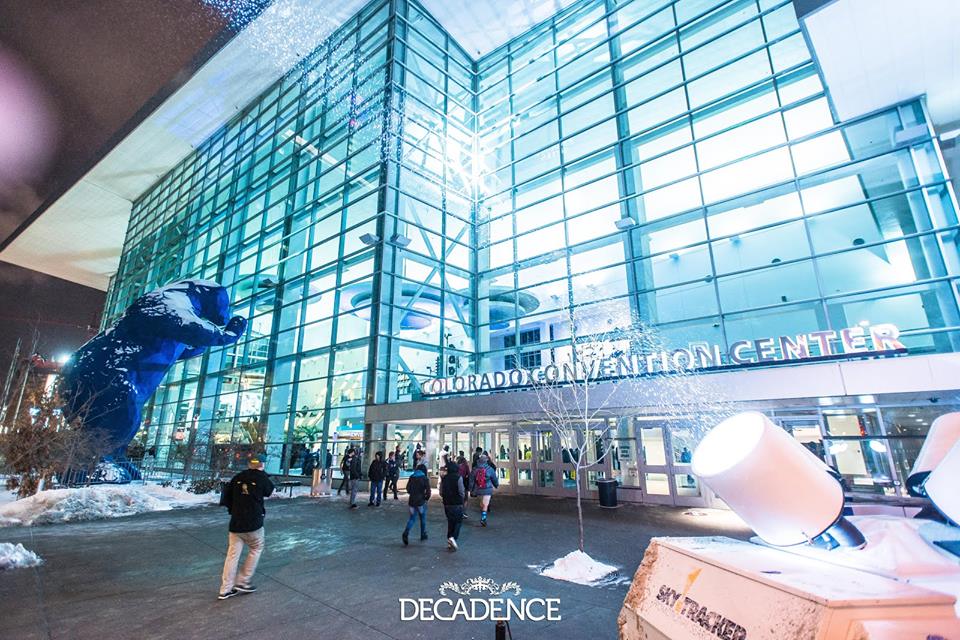 Right off the jump, there is one very obvious reason; that lineup is hella stacked from top to bottom! There is no denying that whatsoever so don't even try to convince yourself that there is another bill out there comparable to this one. The Colorado Convention Center has been the home to the best NYE festival in North America for the past few years and for good reason. The building features two massive arenas that will hold host to an array of world class talent. With a lineup like this in a venue like this its almost guaranteed that there will never be a dull moment.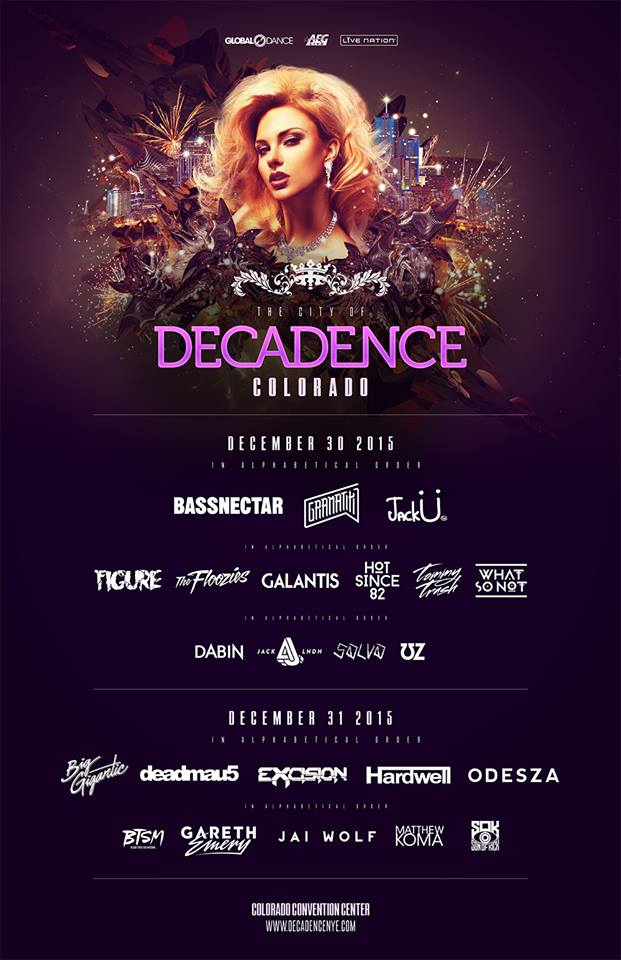 Odesza is wrapping up their In Return world tour that sold out every single stop and got nothing but wondrous reviews. I'm expecting they will stay true to form and deliver a breathtaking performance; fingers crossed for them on stage during the countdown. Some of the live performances I've seen Jack Ü put on have me convinced that their set is about to be full of surprises. Their arsenal of tuneage is full of tracks that will definitely have the crowd absorbed. You mix their creativity with the 10/10 production Decadence always delivers and you get what is bound to be a crazy show. I could go on for days with names but I think you get the point; there is however one guy who has me extra intrigued right now and thats Bassnectar. I mean obviously he will crush because it is Colorado and he is Bassnectar but thats not what has me as interested as I am. Last week Lorin took to twitter and sent out a tweet (see below) that said he would be making some huge announcement at Decadence. This caught wind extremely quick and he has since announced what seems likely to be the news he was going to deliver on December 30th. Their is truly only one way to find out though and thats to bring your self, plus why not come get your daily serving of bass in the city of Decadence.
Ginormous (jainormus?) announcement slated for Dec 30 @ Decadence (do you like chocolate?)

— bassnectar (@bassnectar) December 2, 2015
When in Rome, right? So obviously if you're like me and you will be traveling a long ways for this experience then you must explore around beautiful Colorado! Not to mention doors aren't until 7pm anyway so you will have plenty of time to bask in the breathtaking scenery all around you before you start your night. I'm a noob to the state in general so this was pretty heavy when I was weighing my options but I feel like its safe to say most people who have visited usually plan to return! I think the real problem for me will actually be convincing myself to leave when the weekend is over.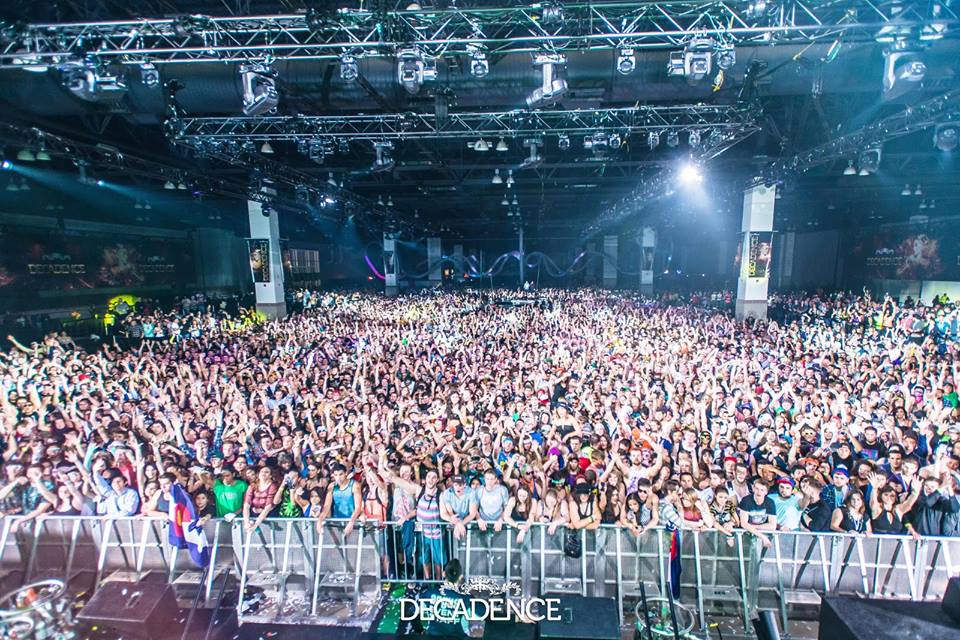 Unconvinced? You must not have seen the trailer from last year, don't worry I did you a solid and posted it below. Watching that gave me goosebumps and has me extra stoked for New Years right now. I hope it does the same for you and you will come spend your last moments of 2015 at North Americas premier New Years celebration!
Comments
comments