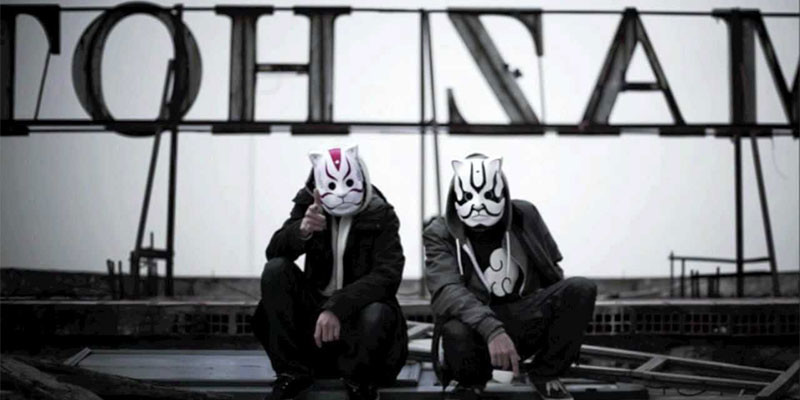 The holiday season. It's the time of year artist's seem most excited to give back to the fans. Whether it's a gesture of gratitude in the spirit of the holidays, or a ploy to tap into a highly trafficked subject to get more exposure, it keeps us stocked with new music and as a fan… What more could you wish for?
This year the enigmatic french duo Tha Trickaz celebrate a massive 2015 by treating their fans to brand new mashup video as a follow up to their breakout video "Pushing More Buttons". Which they also released on soundcloud for fans for free download! It's an overwhelming undertaking as they splice sounds from internet musicians to make a slamming mashup video. It was over 2 weeks of work but it's a tremendous outcome as they create would could be another viral hit.
Tha Trickaz – Pushing More Buttons (Youtube Vision)

 Tha Trickaz are a group that truly embrace every part of what it means to be a modern artist that controls and creates in every aspect of their content. The music, the visuals, the performance, the style, Tha Trickaz have set themselves apart this year by actively engaging in all aspects of their art and brand. Videos and Machine mashing aside, they've been releasing a stream of great remixes as well as original productions that have racked up major numbers and are quickly making them a fan favorite. It's going to be exciting to see how they will keep pushing it going forward.
Tha Trickaz – Pushing More Buttons (Live Routine)
At a time where people are getting their accounts flagged left and right for samples and the music community is still vigorously debating the rules of copyrights in modern music, these type of videos are great because it lays a lot of those arguments to rest. It's impossible not to see the creativity, the effort and skill behind something like this. Tha Trickaz are making some great stuff and this is just an amazing mashup of culture that's for pure enjoyment.
This is a good holiday present to share on someone's wall so check out the video, get that free download and turn your speakers up!
Tha Trickaz – Pushing More Buttons (Live Routine) | Download |
"Follow" Tha Trickaz: | Facebook | Twitter | Soundcloud |
Comments
comments