After dropping the news that King Lorin himself would be headlining a little over a month ago, Euphoria finally releases the whole phase one lineup. The simple fact that they announced Bassnectar had a lot of people sold; but these recent additions have me all the way convinced that this festy is indeed the move!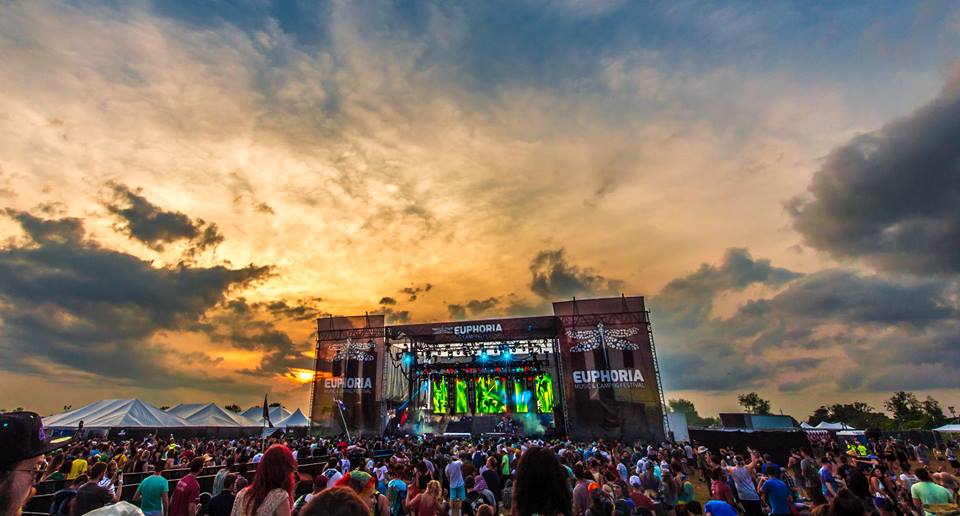 In just four short years they have grown from a one night event into a three day camping fest and seen three different homes, they are obviously doing something right! For their 5th anniversary celebration they will be returning to their home for the past two years, Carson Creek Ranch. After checking out some pictures and watching this years teaser video (see below) I'm stoked to actually get there and check out the venue for myself.
This lineup is special for so many reasons and I feel like just the look of the poster is an accurate depiction of how different and unique this festival is growing to be. They book big names like Juicy J and Dillon Francis that will obviously draw large crowds, while also facilitating artists on the come up like Lil Dicky or Space Jesus. I have lots of love for festivals that keep it diverse and don't shoot to just book huge acts. Live music is starting to become a lot more prevalent at electronic festivals and this one is no exception. For everybody wanting to hear some actual instruments you'll be happy to see Nahko & Medicine For The People, Lettuce, Twiddle and many others.
Remember this is only phase one too, I'm sure they have so much more in store. Right now tickets (with camping) are starting at $220 but don't wait forever I'm sure this tier will sell out in no time. Check out their website/socials for more details and to stay in the know!
Euphoria Music Festival Facebook/Twitter/Website
Comments
comments