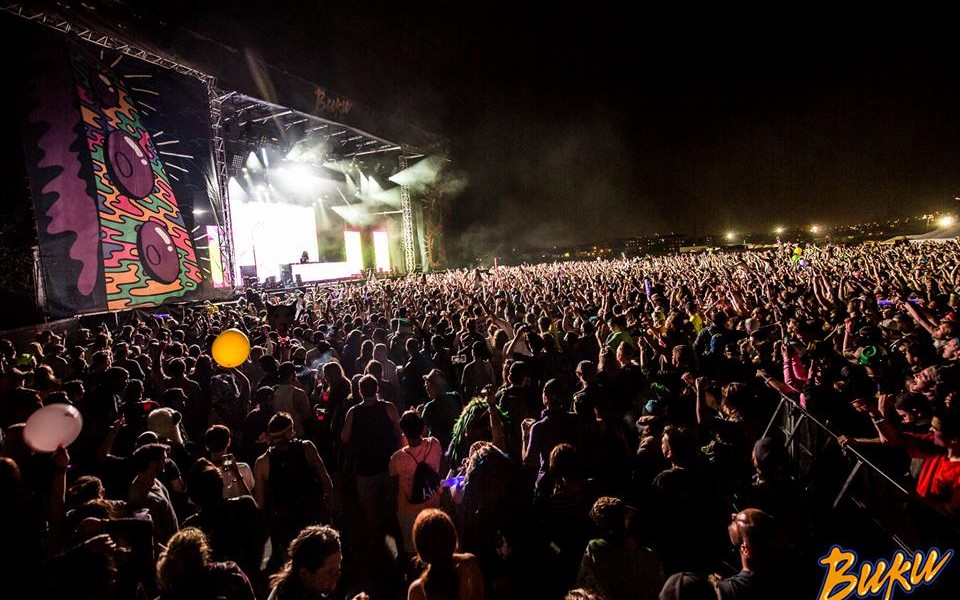 As the 2015 Music Festival season sadly comes to an end, preparations for 2016 are already in full swing. With the early announcements of other lineups having occurred in recent weeks, the anticipation for BUKU's lineup was growing on us daily. Today, our prayers have finally been answered: BUKU Music + Art Project 2016 is live!
Only in its fifth year of existence, BUKU has already exemplified their unique ability of creating eclectic lineups that differ from the large scale format on an annual basis. This year's bill is no different as it is filled with artists that stretch across all genres of music.
Headlining 2016's installment are Pretty Lights and Kid Cudi. Both artists have announced that new music is on the horizon, so we can all expect massive performances from these two. Joining these top tier artists in Mardi Gras World will be, but not limited to: Above & Beyond (Group Therapy on the Hammock!), GRiZ, Tchami, What So Not, Yellow Claw, Trippy Turtle, Cashmere Cat, J. Phlip, G Jones, Le Youth, and countless others.
We'd gladly tell you the rest of the lineup, but the ones that we've mentioned should have immediately convinced you to buy your wristband. 2016 will be Round Four for ThisSongSlaps, so you know we'll be there in full force! We look forward to seeing all of you in The Big Easy!
To see the rest of the lineup and purchase tickets, visit: thebukuproject.com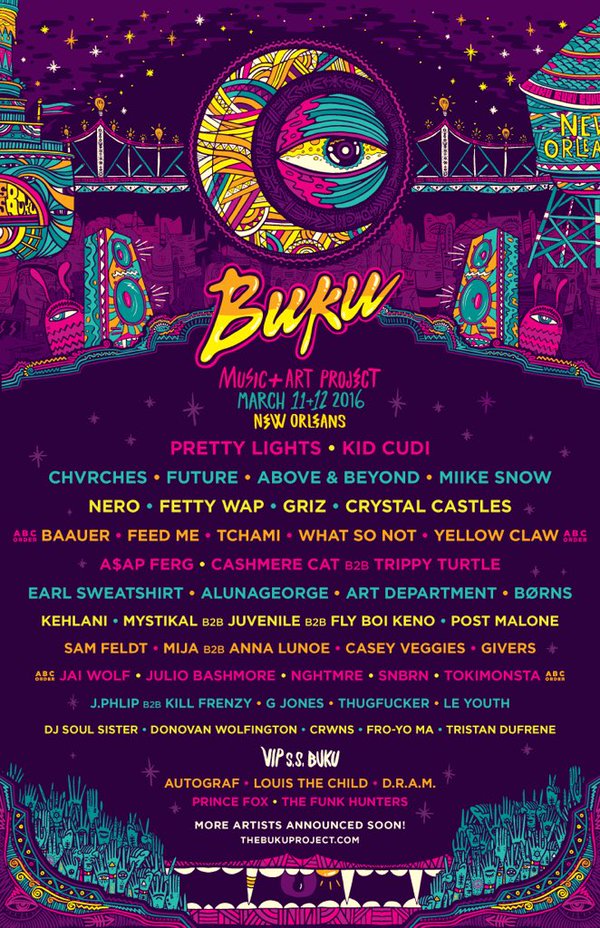 Comments
comments