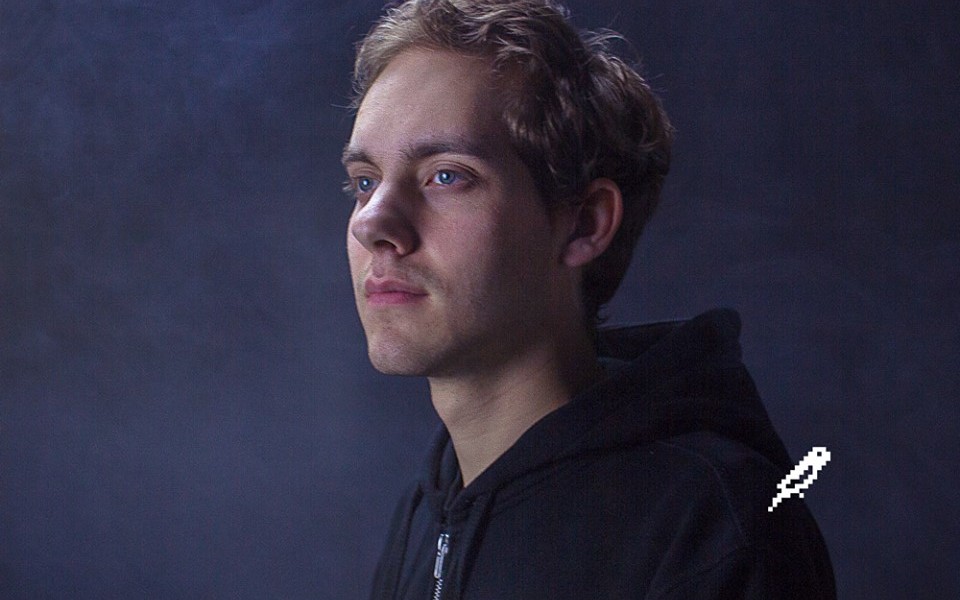 Following his colossal North American tour, San Holo continues to be one of the fastest growing names in electronic music. He had arguably one of the biggest, if not the biggest 2015 amongst producers with a bevy of releases resulting in him becoming a true Soundcloud sensation.
We had the chance to chat with talented Dutchman following the last stop of his North American tour at Anna Lunoe's HYPERHOUSE Webster Hall stop.
San Holo – Victory | Download |
TSS: How does it feel to end your North American tour at the legendary Webster Hall here in NYC?
San Holo: Webster Hall is an amazing venue. I'm so happy I got to play there on my first N.A. Tour. Shout out to Anna Lunoe for having me. The vibe was really good!
TSS: What was the craziest thing you witnessed during this tour?
San Holo: People wearing their custom made San Holo shirts to my shows is definitely something I find a little crazy. Never experienced that until this tour! It's so awesome though…
TSS: You recently made a remix of Blur's "Song 2", why did you choose to remix that track and choose to use that cover art?
San Holo: I grew up playing guitar in rock bands. Rock music was a big part in my childhood and kind of still is. Blur Song 2 is just such a powerful track and I knew it was gonna be huge if I'd drop a remix of it live. And so I did. The track sounds so dirty and ugly, so I asked my friend Thorwald from bitbird to create the ugliest artwork ever. Ugly is beautiful in it's own way.
TSS: If you could collaborate with any hip-hop artist who would it be and why?
San Holo: Kanye West for sure. He's on another level. He wants to get rid of boundaries and that's what I wanna do too.
TSS: Your label bitbird isn't your average music label, what do you look for when signing a track?
San Holo: With bitbird we're always looking for tracks that sound unusual. We're looking for innovative stuff, like music that gets rejected by other labels. Most labels are only looking for what's 'cool' right now. We wanna support artists that do something fresh.
TSS: You next release 'Can't Forget About You' is dropping November 27th via Spinnin' Records. How did that track come together and what was it like working with The Nicholas?
San Holo: Working with the Nicholas is amazing. He was on my first San Holo original ever, 'Hiding'. We both come from a band environment, so working with him feels very natural. His voice is incredible and he's super open-minded. I wanted to make a very powerful drop, but still be very melodic at the same time. I'm very happy with how this track turned out!
TSS: Lastly, what does San Holo and bitbird have in store in 2016?
San Holo: I'm gonna be doing a lot of shows and releasing lots of new music. With bitbird we're not only gonna release very cool music, we'll also be focusing on other art forms such as clothing and film. Stay tuned!
Comments
comments